Gaming Keyboards – Size Matters, But is Bigger Better?
---
---
---
Peter Donnell / 1 month ago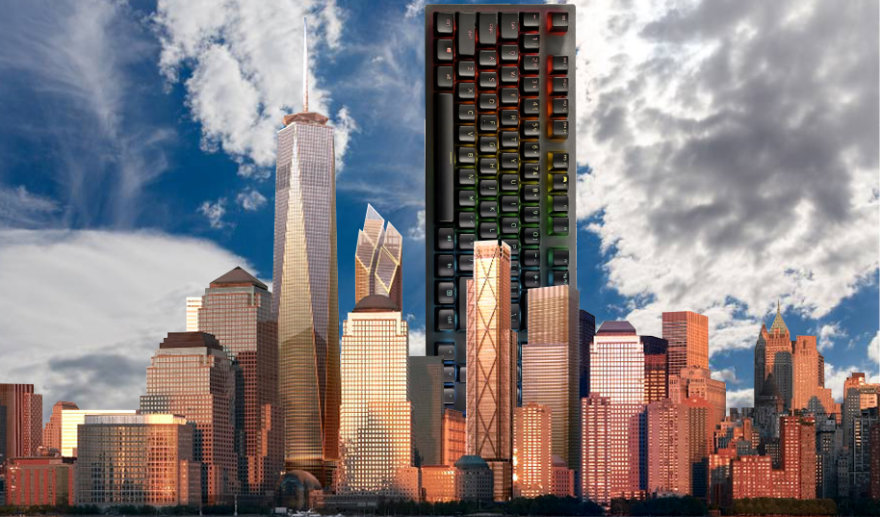 There are a lot of keyboards out there, and while most are pretty generic and very similar, there's actually a lot more verity out there than people may realise. There are quite a few form factors for keyboards too, and the trend for smaller ones is unironically bigger than ever. The question is, what's the right size for you, does the size really matter, and surely it's how you use it that matters? Sure, you can slip some innuendo in there, but let's be mature about this… from now on.
Gaming Keyboards
I've picked five pretty fantastic keyboards from four equally fantastic brands. I've had some personal experience with all of these keyboards in the past, which is why I chose them for this feature, as I know they're all going to deliver rock-solid performance. What does change, however, is their overall approach to gaming. Some are larger, some are smaller, and one of them is even wireless. Just how much space vs keys do you need and do you need some extra freedom at your desk, or would you rather reap the benefits of a larger keyboard design? It's not easy to pick, but let's dive in and see the pros and cons of each. Why am I doing this? Honestly, I was just curious how each size would look in terms of layout and desktop space, so join me and have a nosy!
Size Matters, But is Bigger Better?
I have five keyboards at my disposal, and as I said, they're all pretty fantastic. They are the ADATA XPG Summoner, this is the largest of all the models here today, a full-size mechanical with a large padded wrist rest. Stepping down from that, we have the Tecware Phantom RGB 105, a full-size keyboard, but with a slimmer body design, and a slimmer price tag too. Then it's down to the HyperX Allow Origins 65, then a HyperX Alloy Origin 60, which are 65% and 60% respectively, and then there's the Corsair K70 Pro Mini Wireless, another 60% but basically it takes things to another level with features… albeit, the price is not wallet-friendly.
ADATA XPG SUMMONER Gaming Keyboard
TECWARE Phantom RGB 105 Mechanical Gaming Keyboard
HyperX Alloy Origins 65 Mechanical Gaming Keyboard
HyperX Alloy Origins 60 Mechanical Gaming Keyboard
Corsair K70 PRO MINI WIRELESS RGB 60% Mechanical Gaming Keyboard