Gigabyte GeForce GTX 580 SOC Super Overclock 1536MB Graphics Card Review
---
---
---
Andy Ruffell / 10 years ago

PackagingThe box immediately gives off a gamer feel that reminds me of Doom and Quake due to the massive SUPER OVERCLOCK image in the middle. The rest of the box is black which gives off a slightly elegant presence and most importantly in the bottom right is a comparison for this card against a standard GTX 580 giving 16% variance between the two.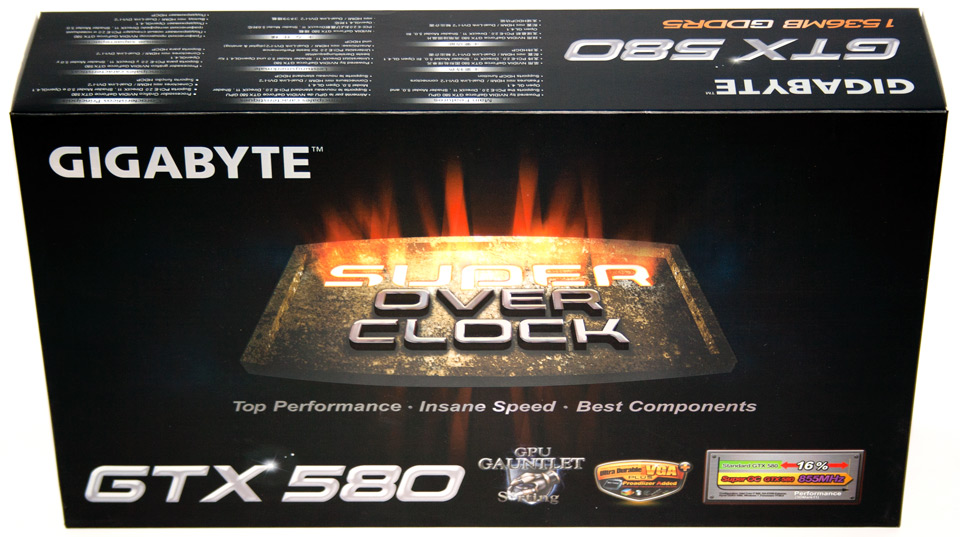 The top reels off the main features in a few different languages including the technology supported and what connections the card has.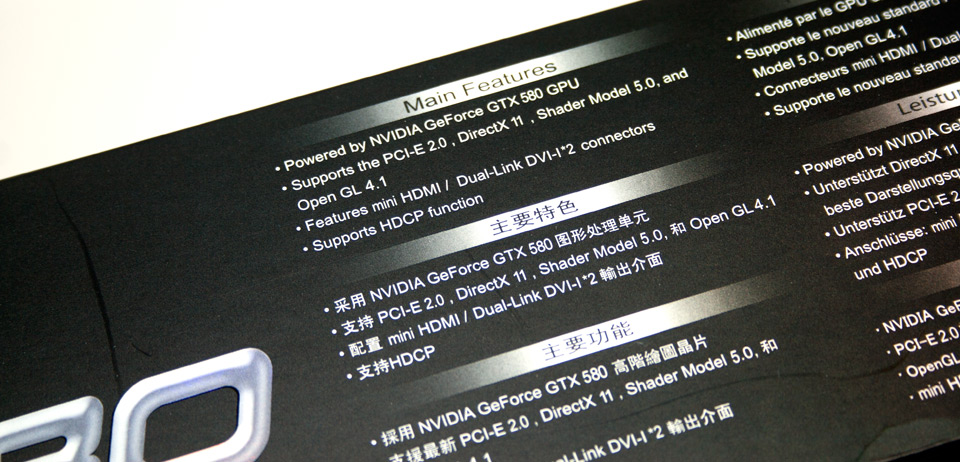 On the back, we're showered with information on the quality of the components, features that have been implemented and the technology behind the cooler and other key features of the card that are a lot different from your bog standard GTX 580.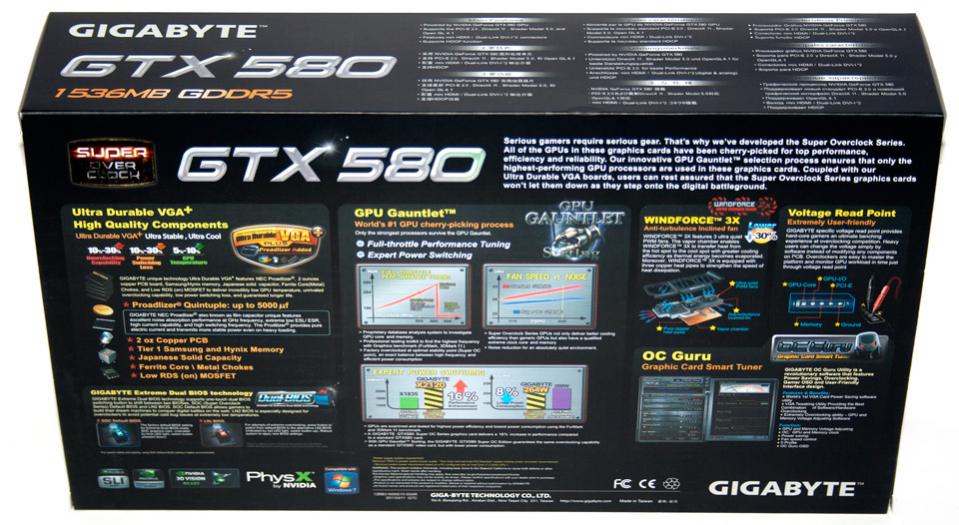 Opening the outer box up reveals another box with the Super Overclock logo stamped in the middle.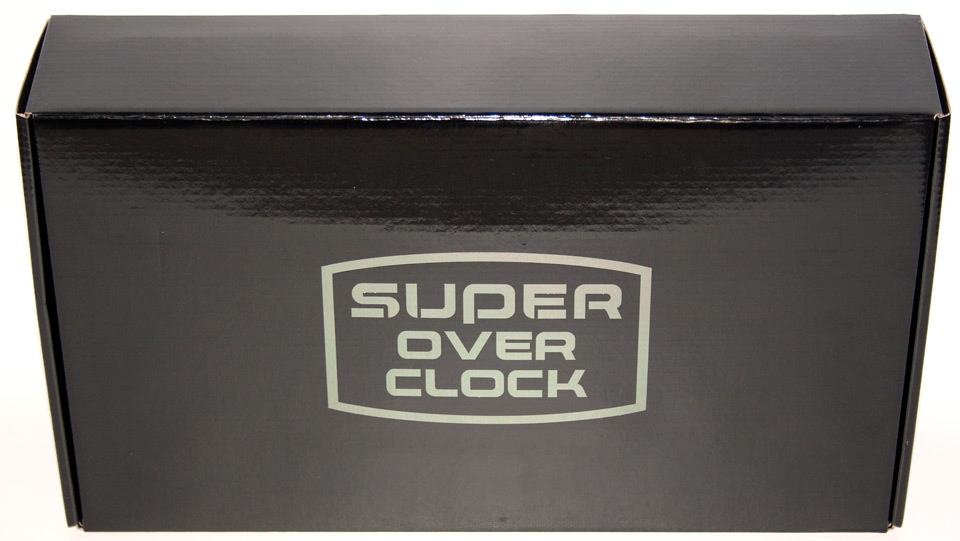 Taking a look inside, I honestly thought we'd see a lot more accessories and extras based off the elegant yet extreme looking packaging though we do get everything to get up and running including a multilingual installation user's guide, a French manual, and driver CD with OC Guru overclocking utility.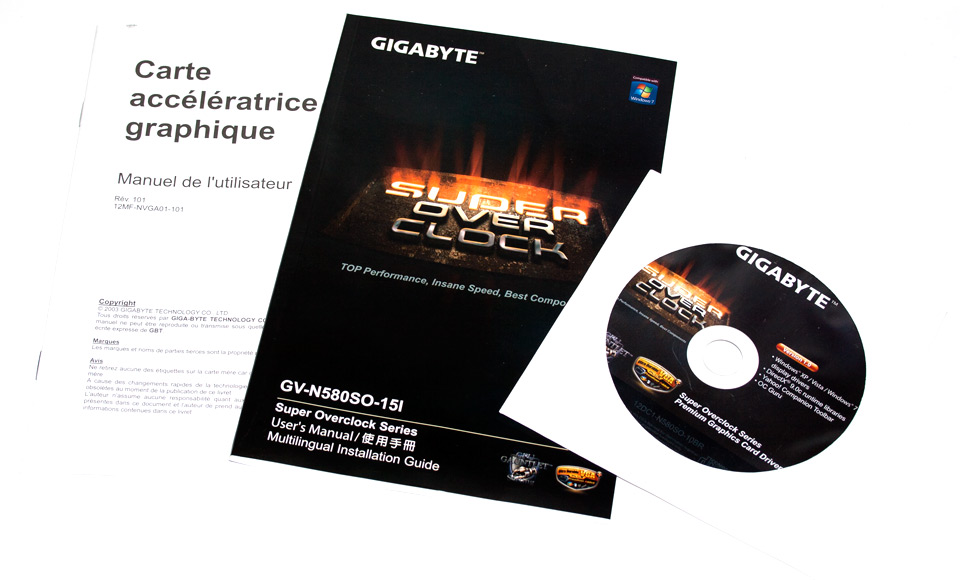 Also included is a DVI to VGA adapter, twin Molex to 6-pin PCI-Express adapter, and twin Molex to 8-pin PCI-Express adapter.
Another added extra that a lot of manufacturer's seem to be bundling with their cards is a Mini HDMI to full-size HDMI cable.