Gigabyte/MSI 3080 Ti's Retail Listings Unveil Pricing
---
---
---
Mike Sanders / 1 year ago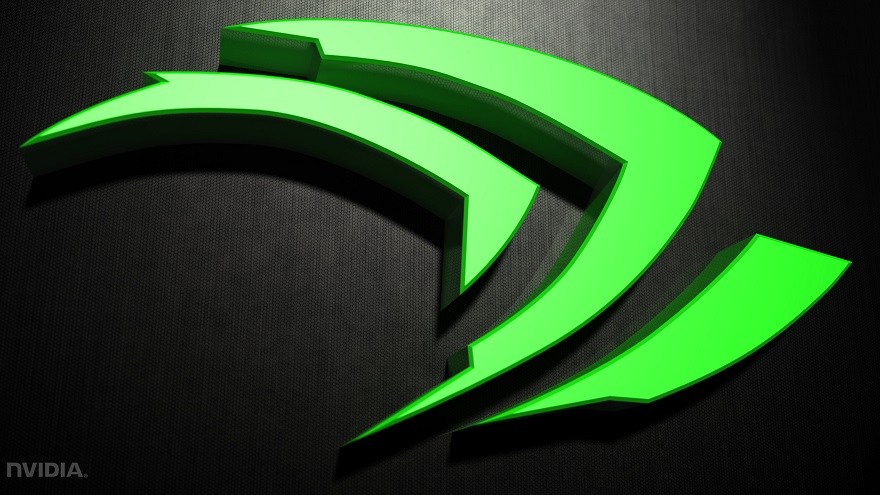 Based on the latest information, it would appear that the highly-anticipated GeForce RTX 3080 Ti will be launched (and potentially released) before the end of this month. That is, of course, presuming that the sources are correct and, let's face it, there's nothing Nvidia loves more than misinformation regarding any upcoming product launch! However, if you did want or need confirmation that the 3080 Ti launch is indeed just on the horizon, then following a report via Videocardz, we have yet more retailers listing models from both Gigabyte and MSI on their websites!

Nvidia GeForce RTX 3080 Ti
Although seemingly only listed as placeholders, their mere existence on these retailers websites (based in New Zealand and Australia) all but confirms that an official launch is due at practically any moment. Doing a little bit of maths, however, if you were hoping that they would be cheap (and we see absolutely no reason why you should expect that), you might be set for some disappointment.
Although clearly potentially varying based on regional taxes/import duties etc. we have estimated the following price conversions based on these retail figures listed here:
MSI RTX 3080 Ventus 3X – £1,299/$1,799
Gigabyte RTX 3080 ti Gaming OC – £1,599/$2,249
Gigabyte RTX 3080 Ti Vision OC – £999/$1,299
Albeit, in terms of Pound to Dollar, take the figures with a moderate pinch of salt as, more often than not, they generally work out to around the same figure (albeit, clearly not the same overall value).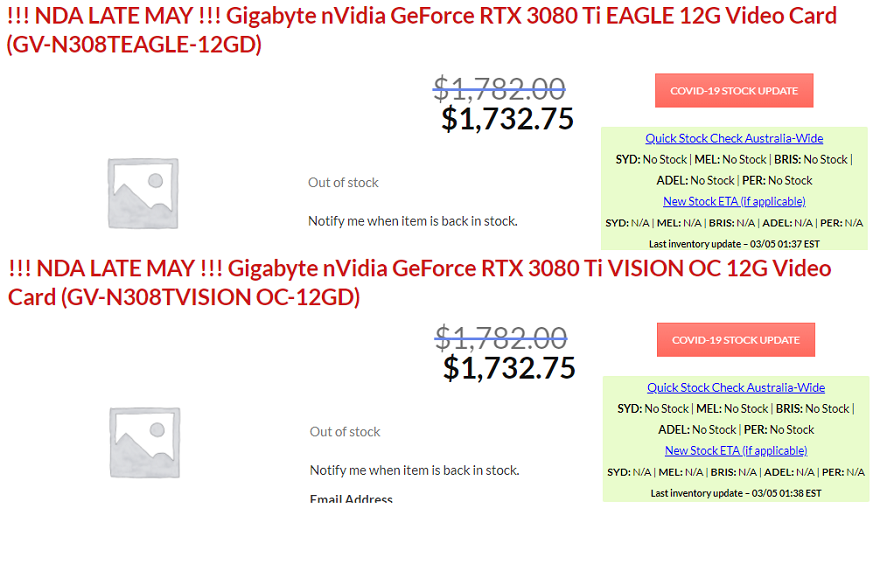 What Do We Think?
Traditionally speaking, PC hardware has always carried something of a premium price tag in Australia/New Zealand. So it's entirely possible that those figures above in the 'West' might actually work out to be actually a little lower. However, the bottom line is that with prices clearly varying depending on the specification and manufacturer, the 3080 Ti is probably set to cost around £999-£1,500. Based on the MSRP price of the Nvidia Founders Edition 3080 and 3090, the figures do feel about right to us.
What do you think? – Let us know in the comments!