Gigabyte P35W v5 Gaming Laptop Review
---
---
---
John Williamson / 7 years ago
Introduction
---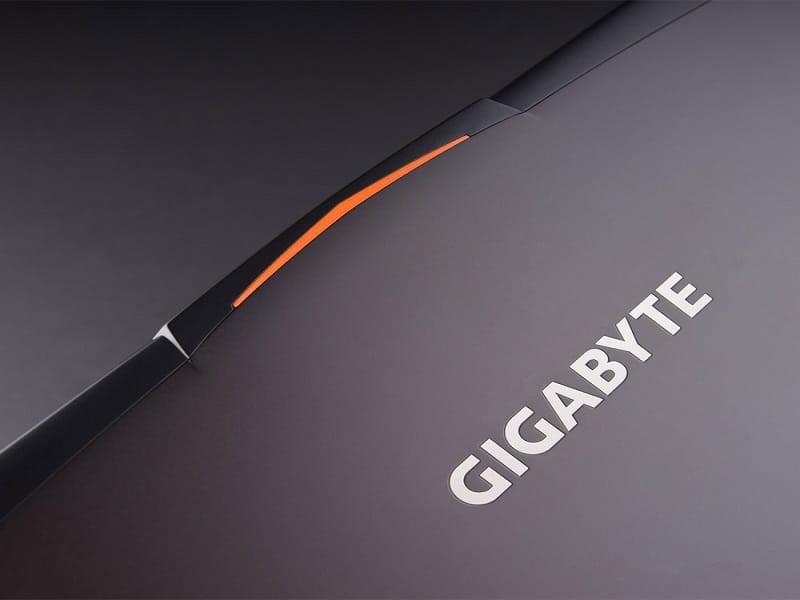 Consumers typically purchase gaming laptops over their desktop counterparts due to portability and requiring hefty processing power on the move. Saying that, it's exceedingly difficult to offer adequate thermal dissipation in a slim form factor which limits the convenience factor of many flagship gaming laptops. These tend to be rather bulky and difficult to carry around on public transportation where space is quite restricted. Thankfully, efficiency improvements on mobile graphics chipsets and CPUs have enabled manufacturers to create a better balance between performance and size. Granted, the top-tier options with dual GPUs still feel heavy but less extreme alternatives can be surprising portable. For example, the Gigabyte P34W v3 provides a superb gaming experience and weighs a mere 1.81Kg. Back when I reviewed this, the performance to size ratio astounded me. Although, the system's load temperatures were higher than I hoped and felt like a concession too far.
The latest gaming laptop to prioritize a thin design from Gigabyte is the P35W v5 sporting an Intel i7-6700HQ, ultra fast 128GB NVMe boot drive, and GTX 970M. Unlike the P34W v3, Gigabyte has opted for a 6GB variant of this graphics chip but I can't see the increased video memory making a substantial difference. On the other hand, some games with high memory utilization might fare better with an improved minimum frame-rate. Another key benefit is the inclusion of DDR4 memory, and a greatly improved battery. As always, you can customize the specification to suit your needs and the standard package utilizes a 1920×1080 display. If this seems a little underwhelming, you can select a 4K panel for an additional fee but this has some drawbacks when it comes to performance. Given the P35W v5's marvellously thin design, I'm interested to see the thermals under stress and determine if the cooling hardware is up to scratch.
Specifications
Name: Gigabyte P35W v5
Processor: Intel Core i7-6700HQ (2.6GHz base frequency, 3.5GHz turbo)
System Memory: 16GB Dual Channel DDR4 2133MHz
Main Boot Drive: Samsung NVMe MZVPV128 M.2 128GB SSD
Additional Storage Drive(s): HGST 1TB 7200RPM HDD
Graphics card: NVIDIA GeForce GTX 970M 6GB
Peripherals: N/A
Display: 15.6-inch 3840×2160 IPS LCD
Optical Drive: MATSHITA DVD-RAM UJ8G2
Wireless: Intel Dual Band Wireless AC 8260
Battery: Li-Polymer 11.1V, 75.81Wh
Weight: 2.3Kg with Battery
Dimensions: 385(W) x 270(D) x 20.9(H) mm
OS: Windows 10 Home
Warranty: 2 Year
Price: £1399
Packing and Accessories
Gigabyte has adopted a fairly understated theme to the packaging which showcases the beautiful display and professional aesthetic design. Furthermore, there's a brief description about the laptop's unique selling features but I have to say the translation is confusing and doesn't make a lot of sense. Perhaps, this is because the press sample originates from the factory and I'm sure Gigabyte will update the message for western markets.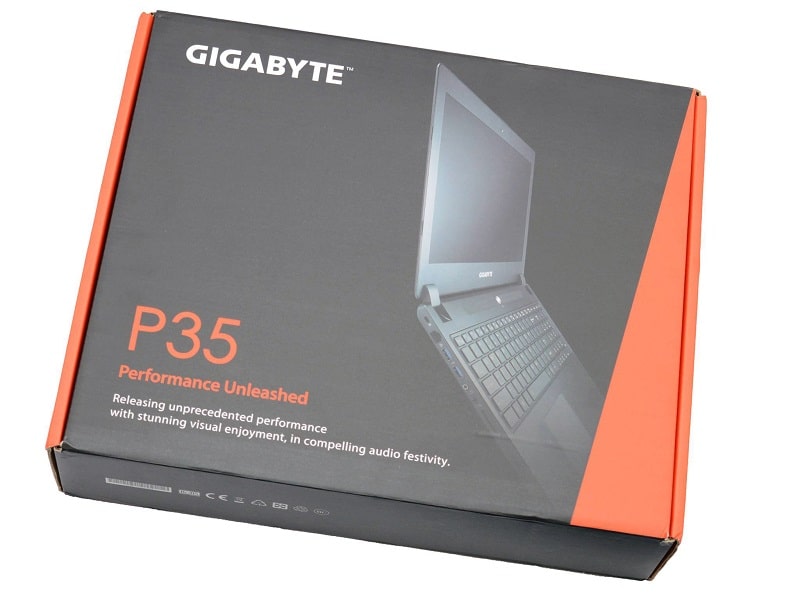 The opposite side is almost identical barring another stunning snapshot of the product's thin profile. This level of uniformity works well and evokes a premium feel. The packaging's durable cardboard shell and soft inserts protect the item during transit meaning you shouldn't encounter any cosmetic imperfections.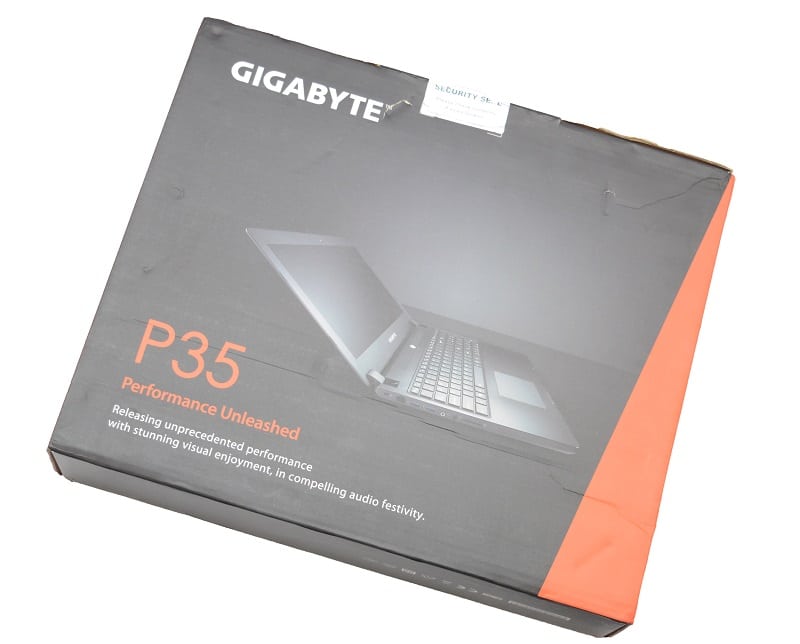 Included with the laptop is a power adapter, user's guide, warranty card, driver disk, PowerDVD 12 software, swappable storage bay and light stickers. The swappable storage bay is an ingenious extra which allows you to remove the optical drive and fit an internal 9.5mm SSD instead. This is a great idea because many people use flash storage devices instead of optical media and the ability to easily house a traditional SATA SSD greatly enhances the laptop's flexibility.
The 4K model contains a removable orange sticker near the lid which can be replaced with either a green or turquoise colour. Gigabyte even provides a complimentary pair of tweezers to obtain a neat finish and customize the theme to your own personal taste. Small touches like this creates the perception every customer's needs have been attended to.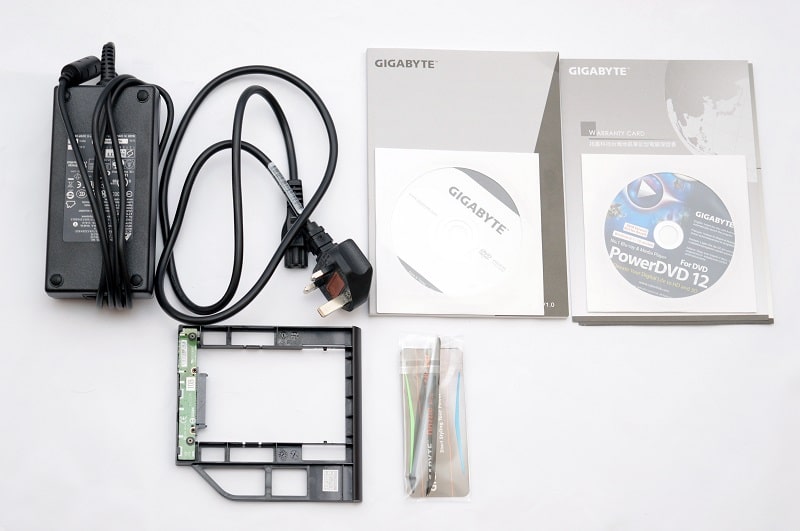 CPU-Z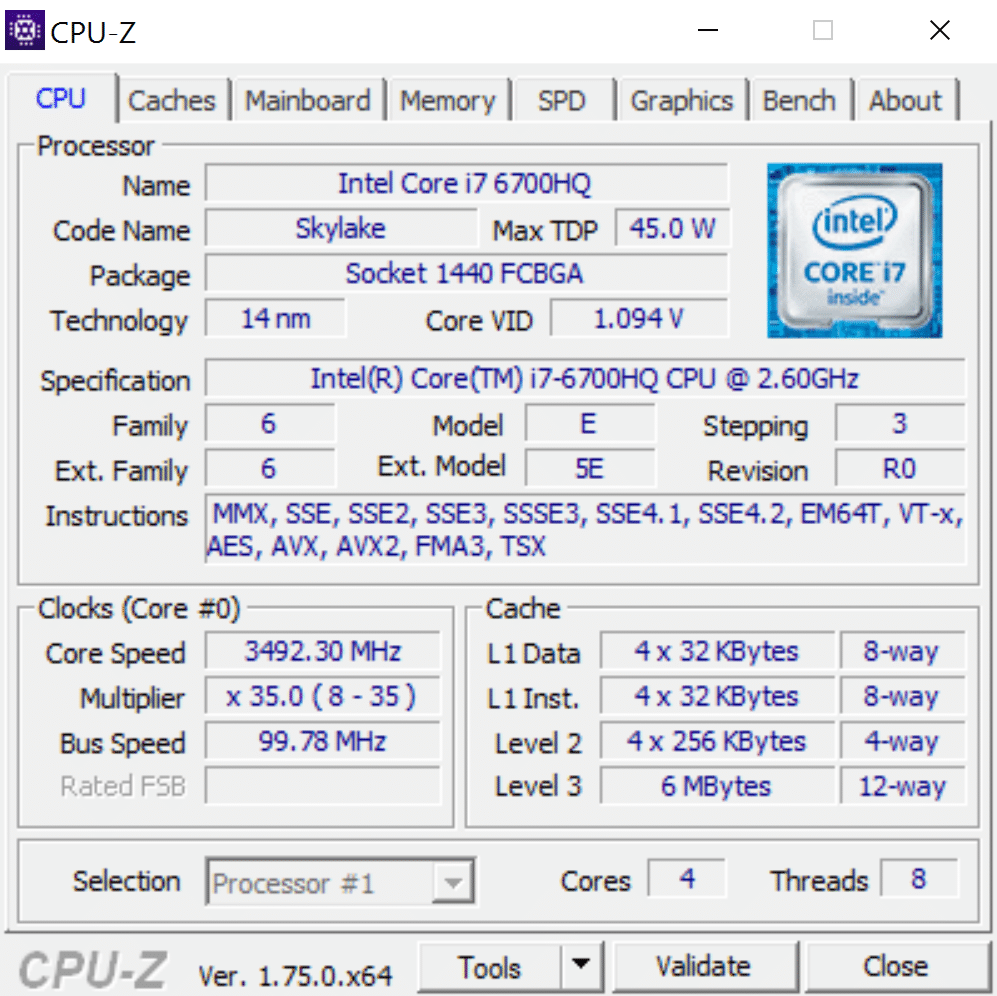 GPU-Z