Gigabyte RTX 3090 Gaming OC Review
---
---
---
Peter Donnell / 1 year ago
A Closer Look
I've reviewed dozens and dozens of Gigabyte cards over the years and the one thing that really stands out is that many of them looked identical. That's not a bad thing, they've always been very presentable looking cards really. However, this one is very different, still clearly a Gigabyte card, but it looks more aggressive and "gamer" than usual. The two tone design looks tremendous, and really makes that shroud design pop, yet it still looks modern and cool too.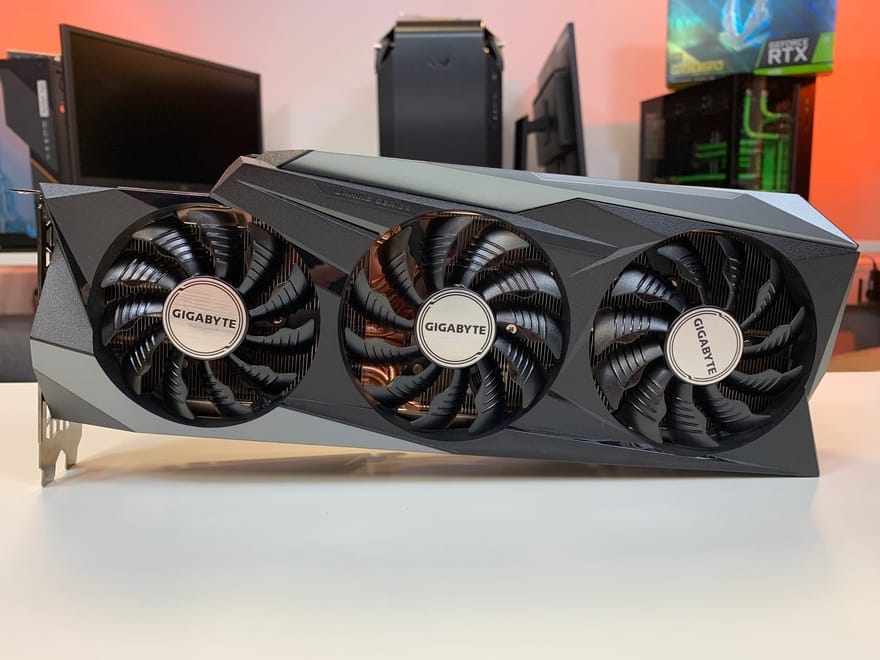 The card uses their Windforce 3.0 design, which is a triple fan configuration. However, the middle fan spins the anti-clockwise while the outer fans spin clockwise. This creates more of a vortex throughout the heatsink, and helps pull more air through, and push more heat out.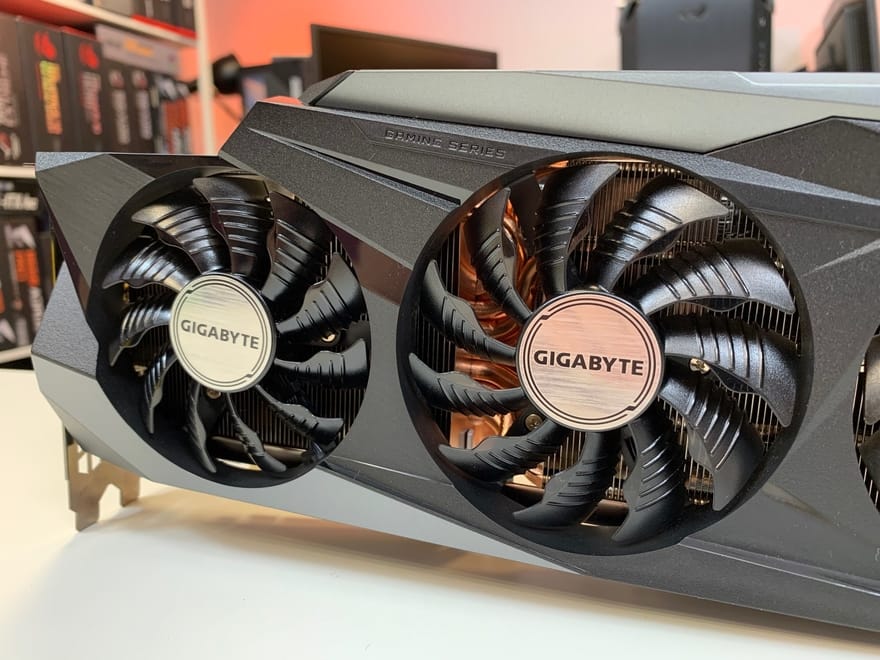 The fans are all equipped with a Zero RPM mode too, so in lower load and temps, the card will be completely silent. Those thick heatpipes will certainly help with that.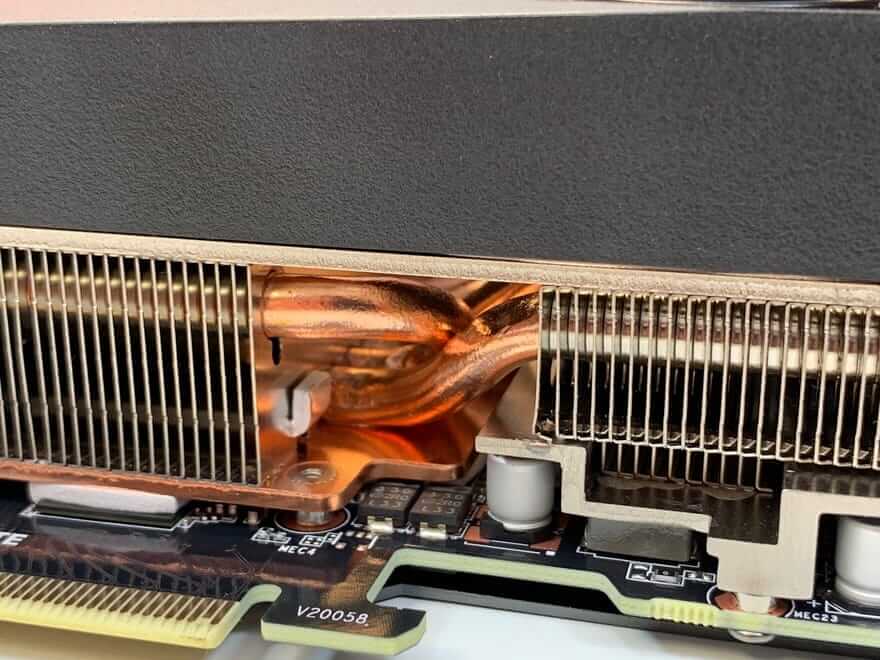 The card keeps the RGB to some highlights on the side, as well as the smaller Gigabyte logo on the edge. I like this, it's not too over the top, but still gives you a nice bit of customisation.
The funky design continues on the side of the card, where you'll find a geometric pattern and the GEFORCE RTX badge. You can also see those two huge heatsinks as well as a bank of copper heat pipes running through the 2.5-slot thing cooler design.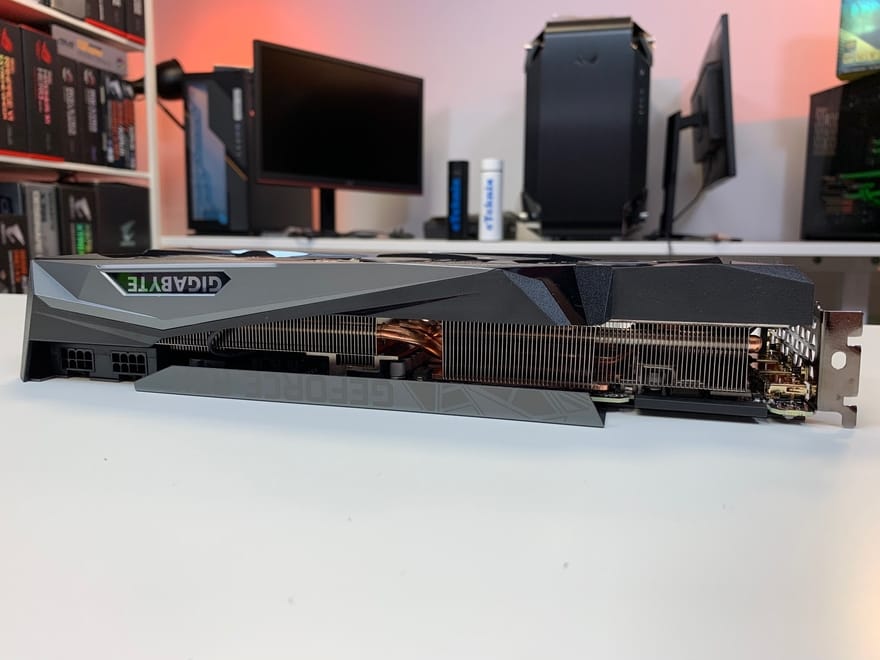 Also along this side, you can see the card takes 2 x 8-pin PSU headers to power. They're slightly recessed too and there's a cut-away to the backplate for them.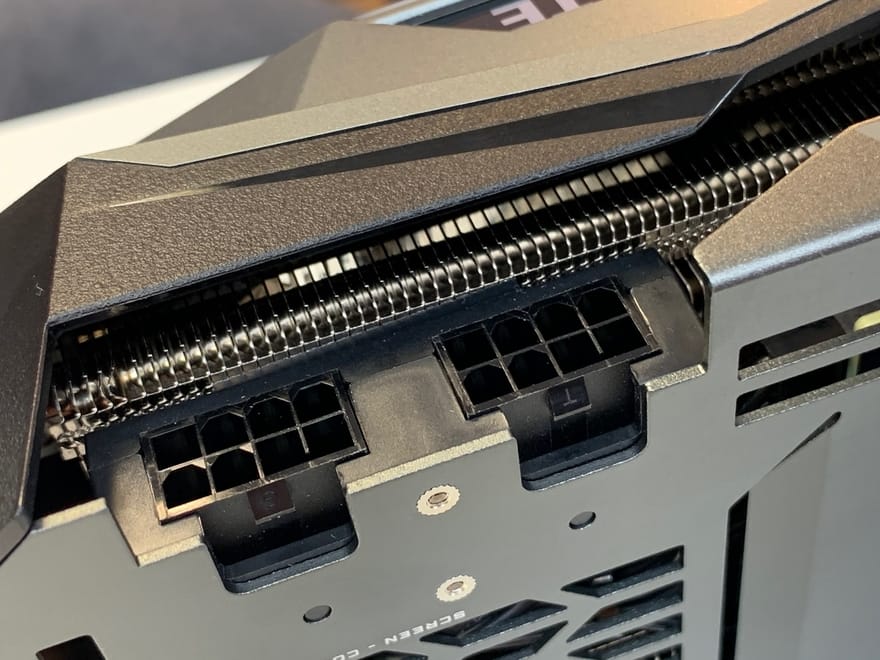 The most surprisingly thing on this card, however, it the backplate. It's even more outlandish than the front of the card! Again, you get more angular cuts and grooves, as well as additional ventilation over the back of the card, as the PCB doesn't extend all the way back.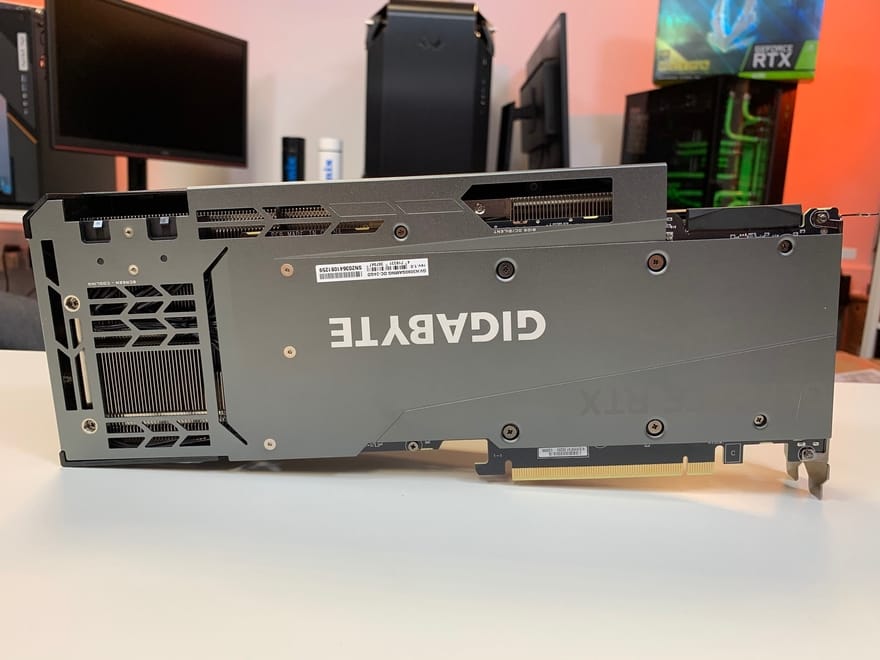 Finally, as the rear of the card, you'll find Three DisplayPorts and a pair of HDMI ports. Quite a surprise actually as most of the 3000 series cards only have a single HDMI port.