God Eater 3 Is Coming In Early 2019 With A Brand New Trailer
---
---
---
Mike Sanders / 4 years ago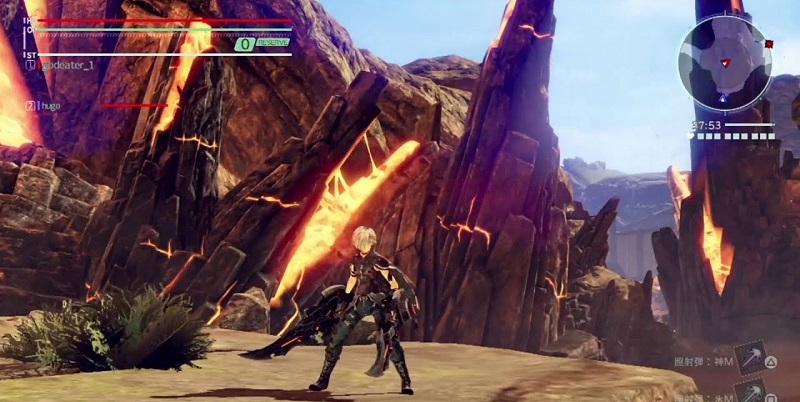 God Eater 3 Is Coming In Early 2019
God Eater is a bit of an unusual franchise. It's one that is massively popular in Japan and that area in general. it has, however, often struggled to break into the mainstream for the West. Following the release of Monster Hunter World though, what is clear that with the right marketing, such games can be massive successes.
God Eater made tentative steps with this last year when the 2nd game in the series was released on PC and localised for Western audiences. We did, however, a report earlier this year that a stronger effort was going to be made with God Eater 3 with both a PS4 and PC release planned.
Well, following the release of a brand new trailer, God Eater 3 is definitely coming and will release in Early 2019.
Earlier Releases Will Be Made
The likelihood is that Japan and Asia will see a release sooner than this. Possibly around Christmas/New Year. That being said though the trailer also confirms, if nothing else, that like Monster Hunter World, they're going to give this one a much better swing of the stick in Europe and America. While the earlier release might sound unfair, this really isn't unusual for such games.
When Can We Expect It?
Admittedly, early 2019 is a little vague, but I would suggest that February is a fair shout. Well, unless it gets delayed. In terms of the game itself, it is a very heavy Japanese orientated RPG game. As such, if you were not a fan of Monster Hunter World, the chances are that this isn't going to be for you either. I'm not trying to put you off. I'm just being honest.
That being said though, the 2nd game in the series is available cheap enough these days. So if you want to check it out, the game is, if nothing else, excellent value for money. Again though, only if this is your sort of thing. A little research wouldn't hurt!
What do you think? Are you a fan of the God Eater series? Planning on getting the new game? In addition, have you tried Monster Hunter World yet?- Let us know in the comments!