Inateck Wireless Bluetooth 3.0 Portable Keyboard Review
---
---
---
Peter Donnell / 9 years ago
Introduction
---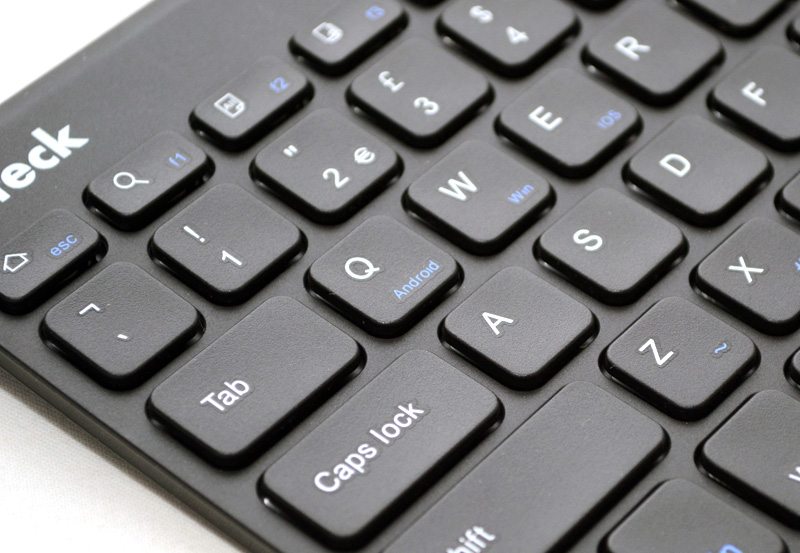 Keyboards are common place for our desktop systems, but these day's we're not limited to a single computer, we have many other devices that can benefit from a keyboard input. Our smartphones, tablets, smart TVs, games consoles and more can all benefit from keyboard input, but they often don't come bundled with one and smartphones and tablets only have a touch screen input, which is hardly ideal for typing documents, writing emails or very long Facebook statuses. Then we have things like HTPC systems, which are great for multimedia playback, or playing games on the big screen, but no one wants a keyboard cable trailing to their home entertainment system; that's why you need a wireless keyboard.
The latest wireless Bluetooth keyboard from Inateck ticks a lot of boxes, its ideal for all the stuff I mentioned above as it works with a vast range of devices from Android, iOS, Windows and no doubt many others; if it has Bluetooth 3.0 support, it should work.
The keyboard is completely wireless and comes with a built-in battery, as well as a USB to Micro-USB charging cable.

The keyboard is pretty compact, not much wider than your average iPad in landscape mode. The keys are nicely spaced and the keys are quite similar to those you would find on a slim ultrabook system.

You can control multiple devices from the keyboard, but to maximize compatibility, Inatek have included three modes; Android, Windows and iOS. These modes can be switched via an FN-shift key.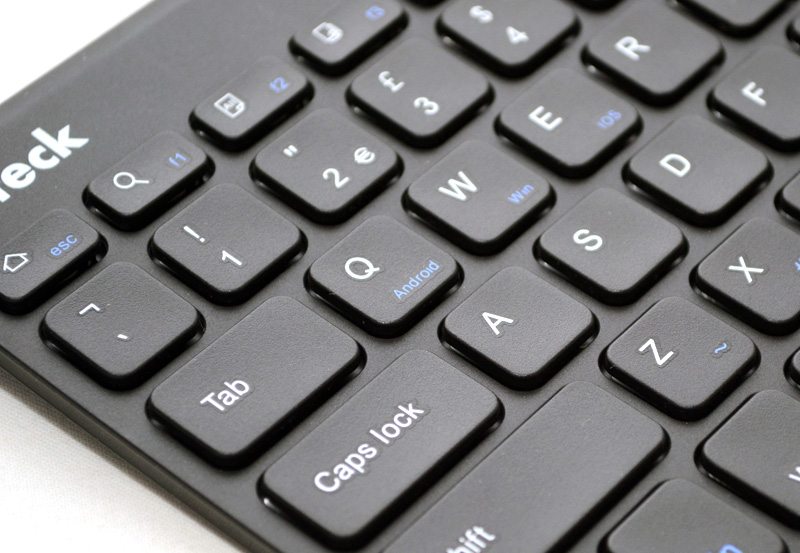 One thing I really like about this keyboard is that it's ultra slim, with just a small raised section at the rear to provide an improved typing angle.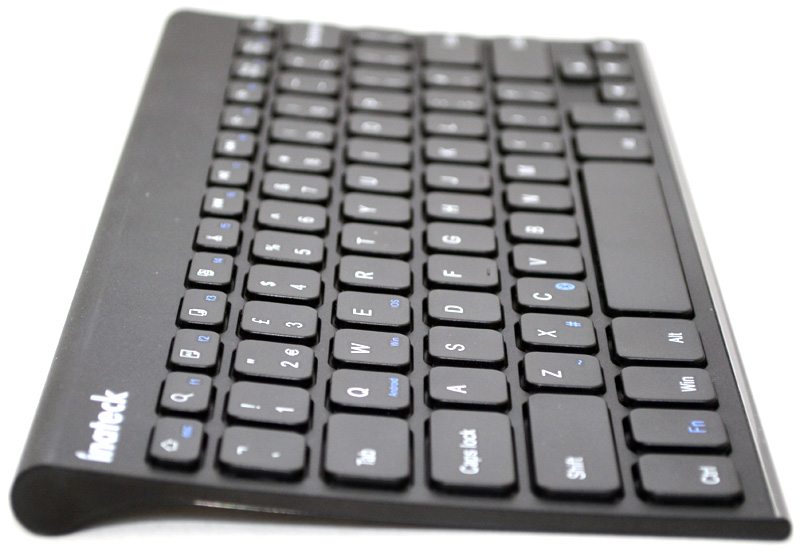 The Stainless Steel construction means the keyboard feels very strong, despite being quite thin; the ultra thin design also helps keep the weight down.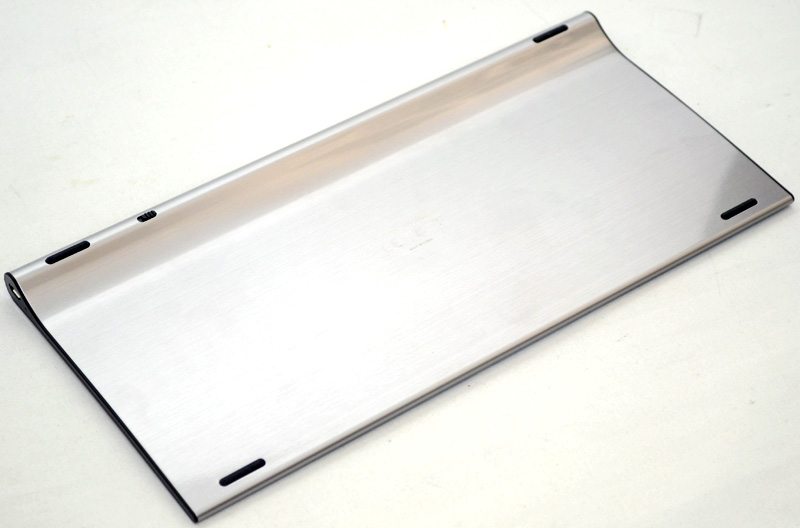 Down the side, you'll find a micro-USB port, perfect for charging the device.