Intel Core i5-11400F CPU Review
---
---
---
Ben Enos / 1 year ago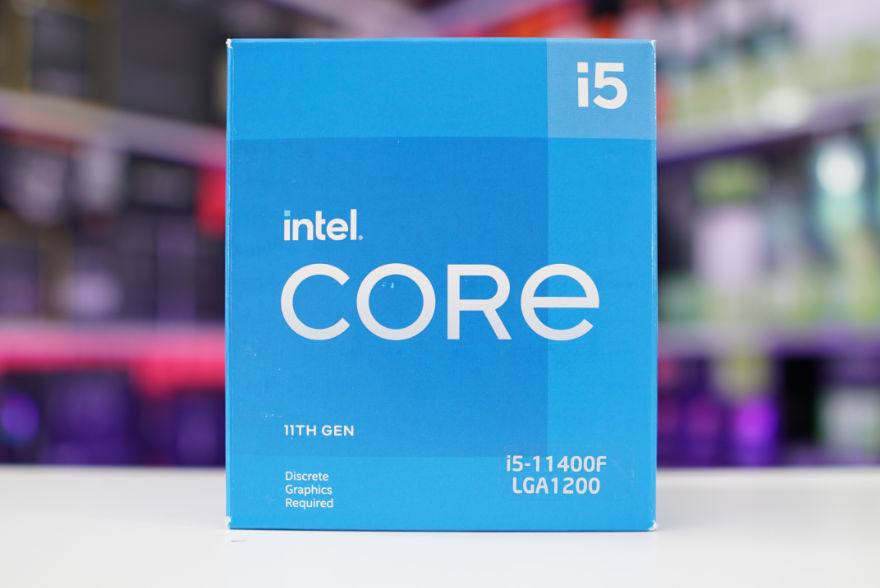 Following our review on the i5-11600K and i9-11900K, today we bring you the one CPU that may actually matter from Intel's latest launch. The general consensus on Intel's 11th Gen launch was that it was a bit mediocre at best. The first CPUs most of us saw were the 11600K and 11900K, and to be honest, we weren't all that impressed. While the 11900K went toe to toe with AMD's 5900X in our testing, the 11600K couldn't match up to the similar priced 5600X. However, all hope was not lost as there was another CPU on the horizon, the i5-11400F. The 11400F was a glimmer of hope for Intel and had us all waiting patiently to see just what it could do!
Intel Core i5 11400F
The i5-11400F is a 6 core / 12 thread 65W CPU with a base clock of 2.60GHz and a max turbo frequency of 4.40GHz. Currently available for $174.99 at the time of writing, can it compare to the 6-core 11600K that is, on average, $80 more expensive? Comparing the two and we can see a big difference in base clocks, but when it comes to turbo frequency, there is only a 0.50GHz difference. So, just how big of an impact will this difference have, and will it allow for the 11600K to still be a viable option with its extra $80 price tag? There is only one real way to find out, which is to put the 11400F to the test and see how it stacks up against the other CPUs we have tested.
CPU Specifications
Number of Cores: 6
Number of Threads: 12
Processor Base Frequency: 2.60 GHz
Max Turbo Frequency: 4.40 GHz
Cache: 12 MB Intel® Smart Cache
Bus Speed: 8 GT/s
Intel® Turbo Boost Technology 2.0 Frequency‡4.40 GHz
TDP: 65W
For in-depth specifications, please visit the official Manufacturer Motherboard product page here.
A Closer Look
If you've ever seen an Intel Desktop CPU, then this will look very familiar to you. I really don't think the overall design of Intel CPUs has changed much, especially in the last 10 years or so. However, it's always nice to get a first-hand look before buying, so here you go. This is what the 11400F will look like should you decide to get one.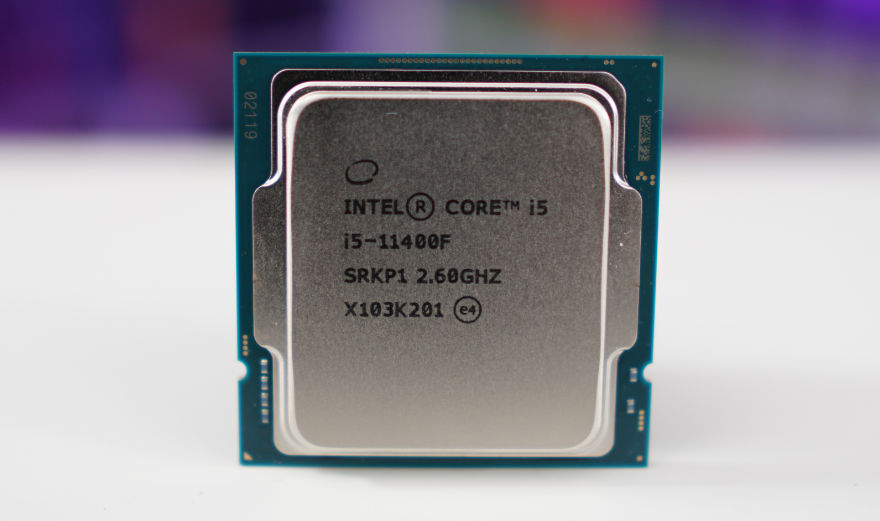 Intel is still using LGA (Land Grid Array) for their CPUs, and it seems to be going well for them, with no real signs of changing this anytime soon. If it's not broken, don't fix it, right? Yeah, we think Intel may know what they are doing with this one!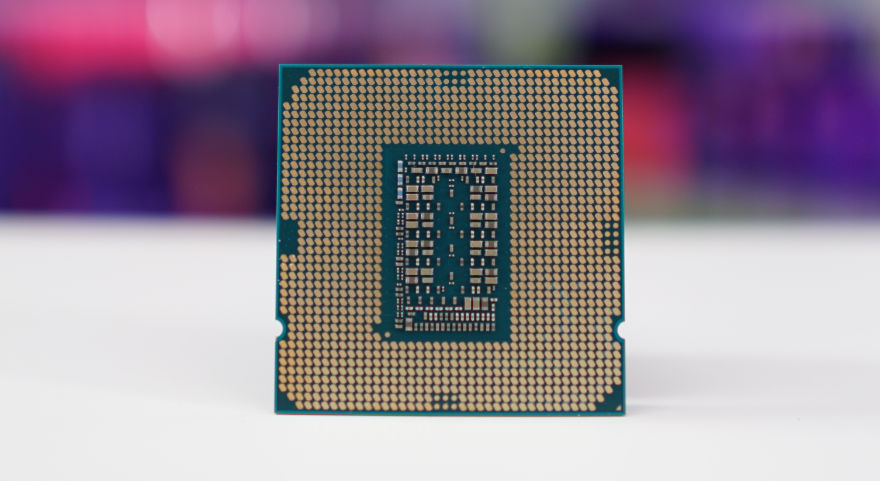 Do you prefer your pins on the CPU or the motherboard? Ever had to deal with bents pins on either the CPU or motherboard? Make sure to let us know which you prefer and why in the comments!