Intel Uses MacBook in 11th-Gen CPU Advert Blunder!
---
---
---
Mike Sanders / 1 year ago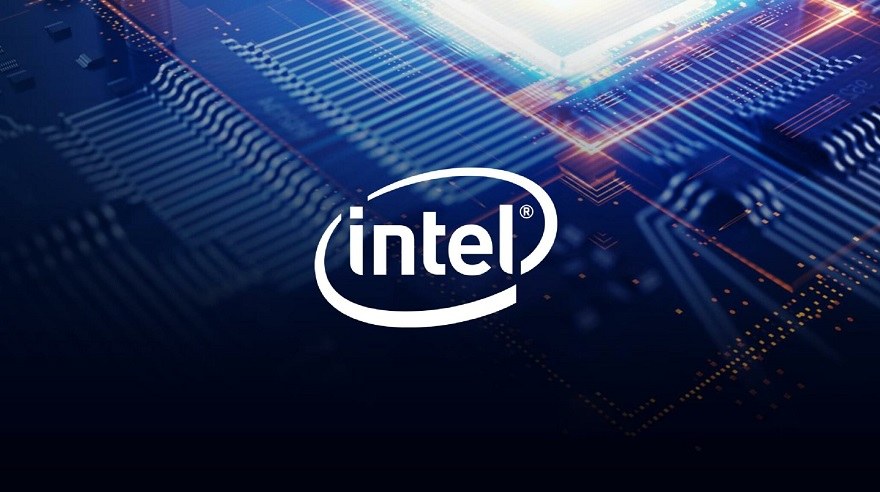 There have, of course, been many marketing blunders over the years (Just Google Gerald Ratner for one of the worst). When it comes to something involving a community as meticulous as the PC hardware enthusiast, however, it's never that surprising that when the mistake is made, it's nearly always spotted instantly! – So, when Intel decided to promote their 11th-gen mobile CPUs, they decided to use an image of a person sat at a laptop. 'Fair enough', I hear you say?
Well, following a Twitter post by user '@juneforceone' a closer inspection has found that the laptop in question is an Apple MacBook! Now, why is this a problem? Well, keep reading!
Intel 11th-Gen Mobile CPUs
So, what's the issue with this advertising image, I hear you ask? MacBooks have, after all, traditionally used Intel processors, right?. Well, the problem is that last Summer, Apple categorically confirmed that it would no longer be using Intel processors to power its new systems. They will, instead, begin utilizing their own in-house technology.
As such, despite the fact that the marketing (which you can see for yourself below) clearly denotes an Apple laptop using an Intel 11th-gen processor, this isn't ever going to be used on a MacBook! – It is, quite frankly, a mistake only someone who didn't really understand the significance would make!
Look closer at the laptop he's using…. pic.twitter.com/DeI8VSh4tD

— june🏳️‍⚧️ (@juneforceone) April 7, 2021
Whoops…
While Intel has yet to comment on the blooper specifically, it is somewhat amusing that they should publish this image literally weeks after they just started a brand new campaign in which they, generally speaking, are trying to denigrate the MacBook. Specifically by saying that when compared to the the Surface Pro the latter is 'the better choice'.
So, if that image is still live, we suspect that Intel might somewhat quietly remove it and, who knows, actually use a product that will feature their technology in the next one.
What do you think? – Let us know in the comments!