Intel's XE-HPG Gaming GPUs Likely to Be a 6nm Design
---
---
---
Mike Sanders / 2 years ago
It's been well-known for over a year now that Intel has been planning to get into the discrete gaming graphics card market. Something that can only be good news for us consumers as they'll add even more competition to AMD and Nvidia. To date, however, there has been very little news to sink our teeth into regarding how good it will be or, indeed, when we should expect to see it makes its debut.
Well, in a report via DSOGaming, we may have an answer to some questions surrounding Intel's XE-HPG Gaming GPUs, albeit, take it with a grain of salt!
Intel XE-HPG Gaming GPUs
In the report, it has been suggested that Intel has specifically contracted TSMC to produce the 6nm node design for the chipset on their upcoming XE-HPG GPU's. We say 'GPUs' as we presume there is going to be more than one created. More so, however, and all going well, their dedicated gaming graphics card will be ready for commercial release in 2021. Yes, by this time next year while shopping for a GPU you may have a choice between 3 major manufacturers!
This news, however, does apparently seem to contradict other recent rumors surrounding the somewhat tenuous business relationship Intel and TSMC currently has.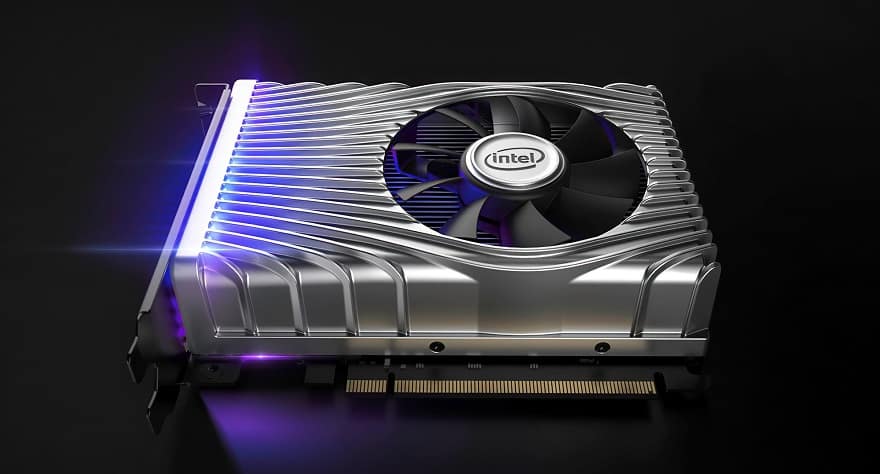 What Do We Think?
Late last month, we reported on how TSMC had pretty much thrown a damp towel over extending its current business with Intel. Specifically, because they (probably wisely) didn't view them as a realistic long-term partner. As such, while it's entirely possible that Intel has a placeholder deal with TSMC for a 6nm GPU chipset design, we would be curious to see how this stacks up with the processing deals they are attempting to strike. Particularly as it's well known that Intel is having a really difficult time securing smaller node manufacturing for their new processor designs.
Putting all that to one side, however, Intel entering the gaming GPU market is undoubtedly very exciting news and, while it appears we may have to wait around a year, rest assured we're going to be eyeing these up with more than a little curiosity!
What do you think? – Let us know in the comments!