John McAfee Reportedly on the Verge of Bankruptcy
---
---
---
Mike Sanders / 3 years ago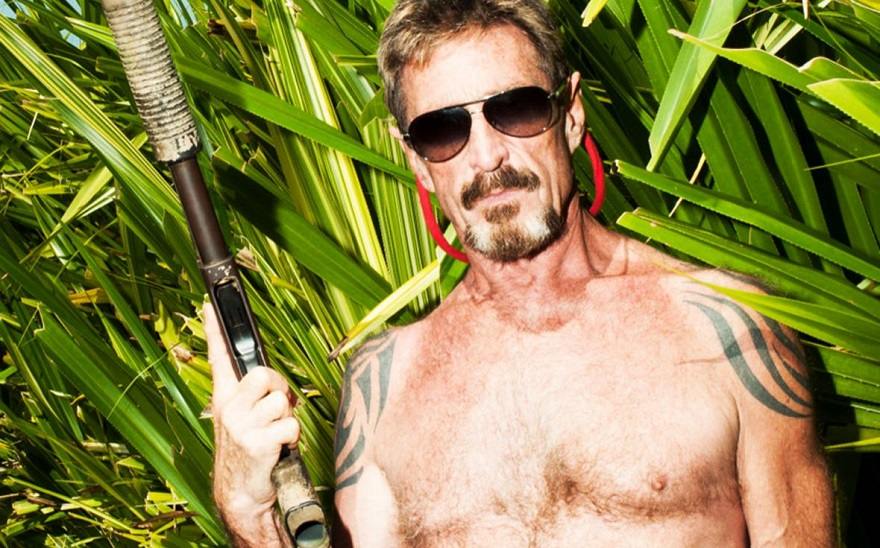 We've said it once, and we'll say it again, but sooner or later, there has to be a film based on the life of John McAfee. Possibly directed by Martin Scorcese and starring Johnny Depp. If you don't know the reason as to why that is, then click on the link here. Without giving away anything for those of you who are blissfully unaware of him (so far), all we'll say is that if his adventures and antics were not a matter of record, then you wouldn't believe half of the things this guy's been up to since he sold his anti-virus software to Intel over 20 years ago.
Skipping past all of the histories, however, as things stand, John McAfee currently remains in a Spanish prison facing potential extradition to America. Specifically to face charges of fraud and tax evasion. While he is clearly fighting this tooth and nail, though, he does appear to be facing one new and huge problem. Namely, he is apparently on the verge of bankruptcy!
John McAfee's Running Out of Money!
Exactly how much money John McAfee has today is a very unclear question. While once believed to be worth over £100M, more recent reports suggest that this has now dropped to below $4M. Even then, being 'worth' an amount of money doesn't necessarily mean you have it sitting in a convenient bank account (something tells me that the only banks John McAfee uses are probably Swiss).
While fighting his extradition to America, it shouldn't come as any surprise to learn that legal fees for such a matter can very quickly escalate into ridiculously high figures. Especially so in this instance where he's been fighting this for nearly a year now. Following a report via MSN, however, his wife has said that the money is now starting to run out, and, quite frankly, they're very likely facing bankruptcy if this battle continues for much longer.
"Between the different lawyers fighting John's case it has virtually bankrupted us. We're running out of resources." – Janice McAfee
What Do We Think?
There will, of course, be many people who sincerely doubt that John McAfee could ever run out of money. This is a guy, after all, who charged around $105,000 (which people seemingly paid) to promote the ICO of their Cryptocurrencies. I personally, however, believe this to be true. As above, for anyone who has ever been involved in any medium-term legal battle, the expenses pile up alarmingly quickly. This clearly isn't a matter one singular lawyer can handle for what John McAfee is facing here.
If his money does run out though, then it seems almost certain that he will be making a return to America in the near future. Albeit, to sit in court rather than in his intended Oval Office. (Yes, he's 'run' for President on several occasions).
We'll, of course, keep you posted, but for the moment, the saga continues…
What do you think? – Let us know in the comments!