Microsoft Also Plans to Cut Xbox Game Commission
---
---
---
Mike Sanders / 1 year ago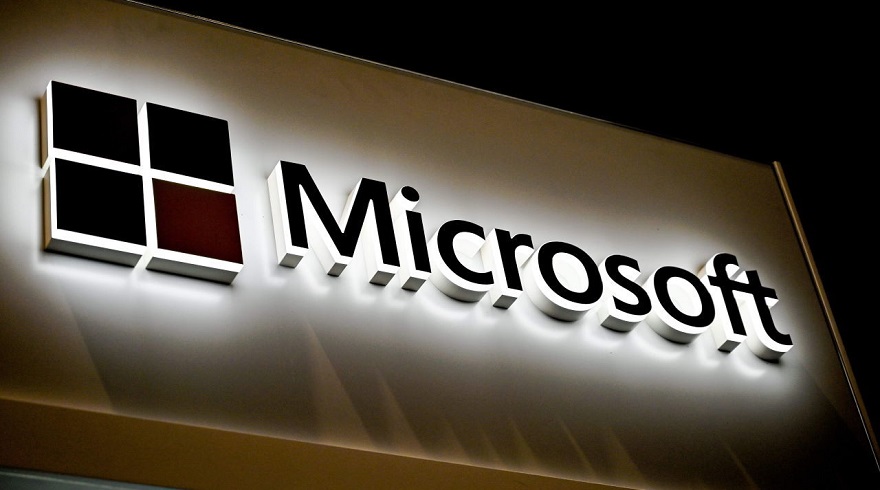 Earlier this week, it was revealed that Microsoft had introduced an aggressive new strategy on their Windows Store platform that would see their commission/cut on games sales drop from 30% to just 12%. In other words, they were looking to undercut Steam while holding a parity with Epic Games. In terms of news regarding their console(s), though, nothing was revealed at the time. However, following a report via Eurogamer, a confidential internal document seemingly from Microsoft has leaked online, all but confirming that they intend to adopt an identical strategy for their Xbox store platform.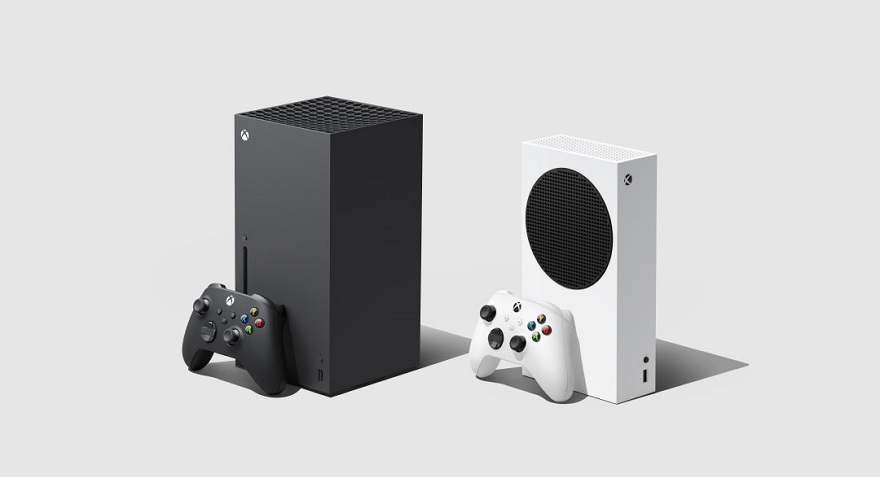 Microsoft to Drop Xbox Games Commission
Following the document's publication below, the most interesting aspect of it can be noted under games. Here we see the quote, "all games will move to 88/12 in CY21". So, with Microsoft lowering the commission it charges for games on their Xbox platform, we could, very soon, expect to see a whole new glut of games brought to their systems. That is, at least, the theory.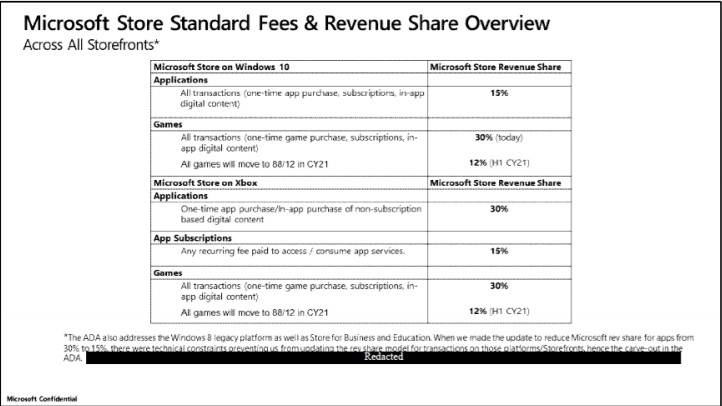 What Do We Think?
As a consumer, the only benefit you'll likely see from this is more games being available on Xbox. So, just in case you were harbouring this hope, don't expect prices to drop suddenly. On the plus side, though, it is an exceptionally bold move and particularly so given that, overall, companies like Microsoft usually rely on storefront incomes to offset any losses made on the actual manufacturing of the system. Moreover, with Sony still being somewhat quiet (or rigid) on the subject, suddenly the Xbox Series X and S might be looking to be at least as good of an alternative to the PS5. Well, maybe.
What do you think? – Let us know in the comments!