Interview: Leisure Suit Larry Dev Bares All To eTeknix
---
---
---
Mike Sanders / 4 years ago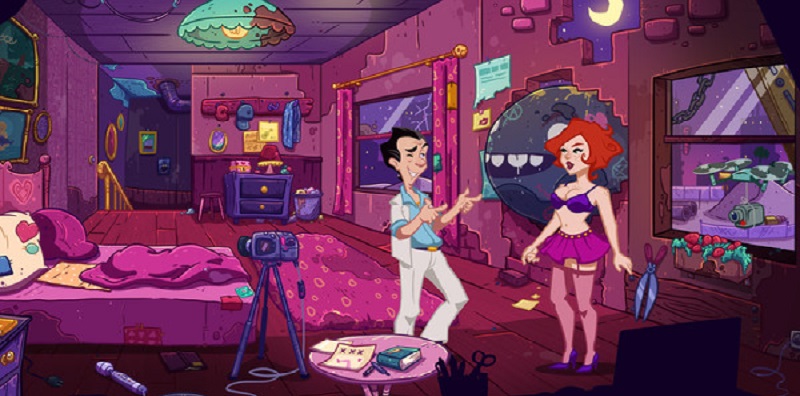 Crazy Bunch Discuss Leisure Suit Larry!
I must admit, when I heard a new Leisure Suit Larry game was on the way, I had my doubts. As a huge long-term fan of the series, I had been more than a little disappointed with the last couple entries. They lacked any soul or understanding about what the franchise was all about. Namely, the tale of a seedy chauvinist trying to get his leg over (and often failing miserably).
As such, when Leisure Suit Larry Wet Dreams Don't Dry was announced, I was more than a little cynical about it. When I finally got to play it though, I had to eat a pretty big slice of humble pie. It wasn't only good, it was actually a very worthy addition to the franchise which was clearly developed with a lot of love and attention to the original games.
Having written more than a few unkind things (about my thoughts on the game) I decided to take the time to contact the developers (Crazy Bunch) and tell them firstly how wrong I was, and secondly how impressive the final product turned out to be! They were very kind towards me, forgiving me for my transgressions, and even agreed to a brief interview!
Interview with Crazy Bunch!
What inspired you to make a new LSL game?
We actually had been asked to create a new LSL game by a German publisher "Assemble Entertainment". Recently before we started development, Assemble acquired the license for a new LSL game and immediately asked us to develop the game for them. We were really excited about that since we knew the history of the LSL series (especially the recent history) and hence were very aware that this was going to be a challenge. But I think the main inspiration for every single person working on the game was the love for the series and adventure games in general.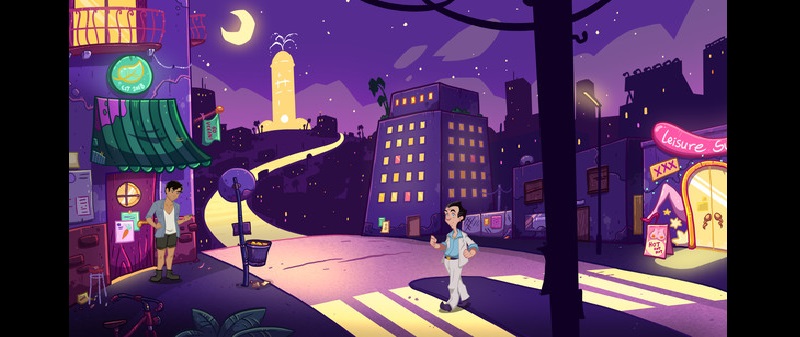 Development
The Leisure Suit Larry franchise is one that's changed hands on more than a few occasions over the last 20 years – How did you manage to deal with that level of inconsistency?
We just tried to ignore a lot of it. Of course, we have tons of references from other Larry games in Wet Dreams Don't Dry, but you can play the game even if you have never played a Larry game before. What we did is, we brought Larry from the year 1987 to the year 2018. So everything in between is not that important. It is mainly about this character Larry being exposed to our modern society and how he copes with it. So it's not a sequel, not even directly related to any earlier LSL instalments.
How long did the development take?
We started pre-production in September 2017 and released in November 2018 so a bit more than a year of development. This is a pretty short development time and definitely wouldn't have been possible without the talented and experienced people behind the game.
Challenges!
What was your biggest challenge?
I think the biggest challenge was probably to modernize Larry without destroying the formula which makes the series so popular. That was really stressful and exhausting since we tried so many things before we decided to make some changes to the series. Transferring Larry to the 21st century gave us a good opportunity to make the game a bit more satirical. So we not only make fun of Larry but also of our modern society. The second thing we changed was Larry's appearance and his character. We made him a bit more sympathetic and forgivable. We did this because we wanted the game to be appealing to both the old school fans and to a younger audience. So far this worked out very well.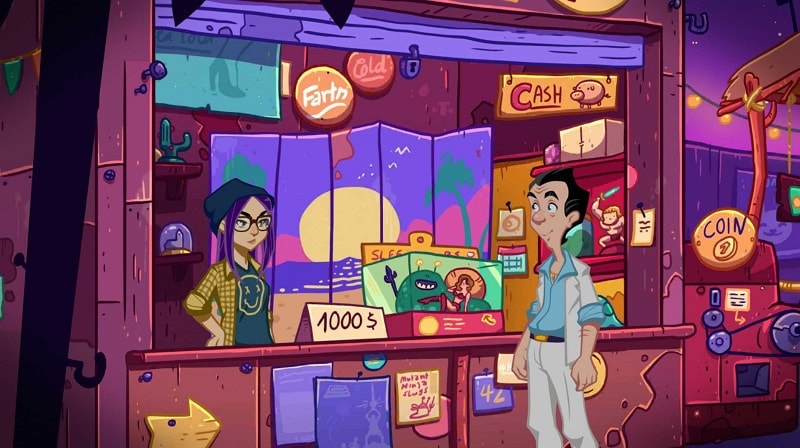 Concerns And Success!
There was more than a few concerns from fans over the idea of a new game. How hard was it to try and meet their expectations?
It is always hard to meet the expectations of the fans. Especially when a new team, you haven't heard of, takes your beloved game series and tries to continue it and the original creative director isn't even involved. We just tried to stick to our vision of the game and to not let us distract too much by the fans' opinion. But there are also some things we changed because of fan feedback. For example, we brought back Jan Rabson, the original Larry voice actor. This decision was made because the fans didn't like the new voice and it was a good decision. 
The early reviews for the game have been very positive, that must be very pleasing for you?
Yes, it is really great to see that the Larry fans love it so far. Especially the reviews on Steam are very positive. That feels very rewarding because our number one priority was to make the fans happy. 
If the sales meet expectations, do you hope to create another Leisure Suit Larry game?
We had a lot of fun creating this new Larry game and people so far seem to like the new approach. If people want to see more like this, we are definitely open to developing more Larry games in the future.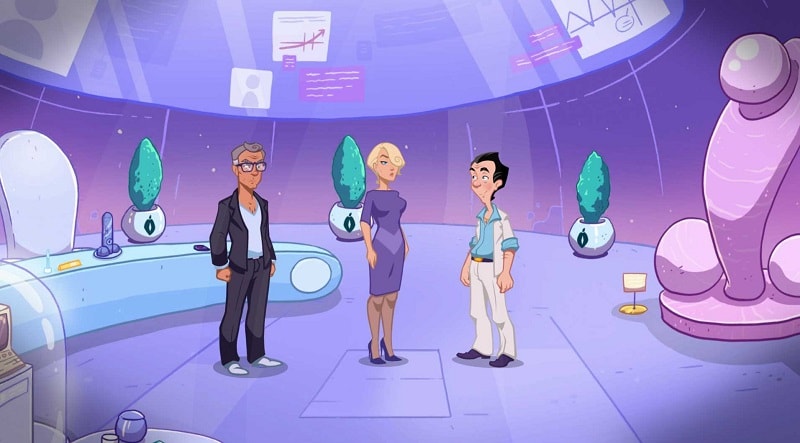 Thank You!
We would like to extend a huge thanks to Crazy Bunch for speaking with us. Particularly at the length and detail in which they did! I can honestly say they were all a really nice group of people. We certainly wish them every success in the future. If they do get the opportunity to make another Larry game, they will have my full support this time around!
If you're interested in the game, you can check out the official Steam Store Page on the link here!
For more details on the developer, visit their website in the link here!
What do you think? Have you played the game? If so, what did you think about it? – Let us know in the comments!