Loot Boxes Discussed in UK Parliament as Proposed Inclusion in Gambling Laws
---
---
---
Mike Sanders / 5 years ago
Loot boxes and online currencies under debate
Microtransactions and loot boxes have become a major factor in gaming these days. For many people, they are a nice, but not a necessary perk. To others, they are a toxic means of 'pay to win' mentalities developers like to create.
For those unaware, loot crates or in-game currencies are often available for purchase using real money. The in-game currency works a lot like Disney dollars, they're only good to spend in the place but can get you some perks. Loot boxes on the otherhand can be purchased for unlockables. The bottom line is that it all comes down to the same thing, it's either skin for your character/weapons etc. in a game or receiving advantages that gamers may otherwise have to spend a long time to achieve.
Off the top of my head, the best example I can think of is the purchase of 'Shark Cards' for access to quick in-game currency in GTA 5 online. You can, with time and patience, 'grind' the money to buy the things you want in the game. Alternatively, you can spend say £20 and immediately have a lump of game cash given to you.
We only recently reported the staggering amount it would cost you in real money to purchase every skin in League of Legends.
There are, however, growing concerns as to how these perks are advertised. Specifically, if they are a matter which could be considered gambling or susceptible to overspending via addiction. Well, at least 100,000 people feel that this is a real possibility and as such, via a petition, the matter has been discussed in the UK parliament.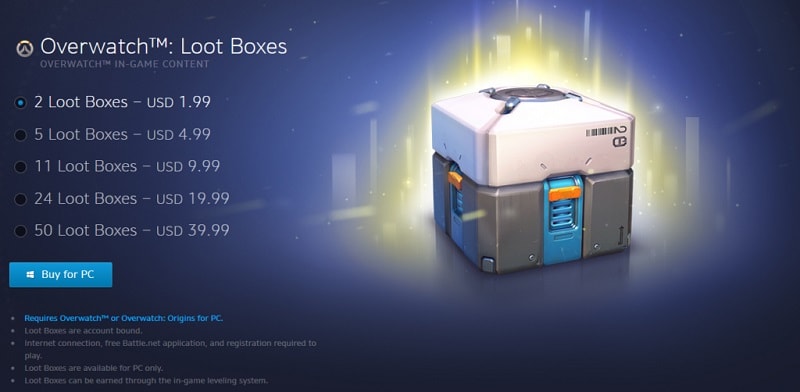 Are Loot boxes and in-game currencies a form of gambling?
It's a good question. To be honest, given the way I have personally seen in-game items be pursued, I think it is. We have only recently seen a skin in popular FPS PUBG selling for over $500.
I think the need to have that gaming fashion accessory or advantage is growing and could potentially turn into an addiction.
Now, the cynic in me is also whispering to me, there is more to this than meets the eye. I feel that the petition to the UK government did have an ulterior motive. If loot crates or currencies in a game are banned (such as in the Isle of Man) then it might mean that developers can no longer make 'pay to win' a post-release philosophy.
Following the question being submitted to Parliament, a rather non-committal response has been given via Eurogamer. In brief, the response is 'we'll look into it'. Reading between the lines, however, it's clear that the matter is either not understood or not cared about.
What do you think? Should in-game loot boxes or currencies be regulated? Can it be considered an addictive form of gambling? Could it be a useful pretext to stop developers creating games with microtransactions? Let us know in the comments!