Marvo GT-903 Multi-Format Steering Wheel Review
---
---
---
Peter Donnell / 1 week ago
A Closer Look
The wheel actually looks pretty cool. It's a harder plastic design and it's reasonably lightweight, so it's easy to move around and set up. It's also not too big, with a slimmer base that should make it relatively easy to store in a cupboard between uses, or just tuck it into a corner under your desk.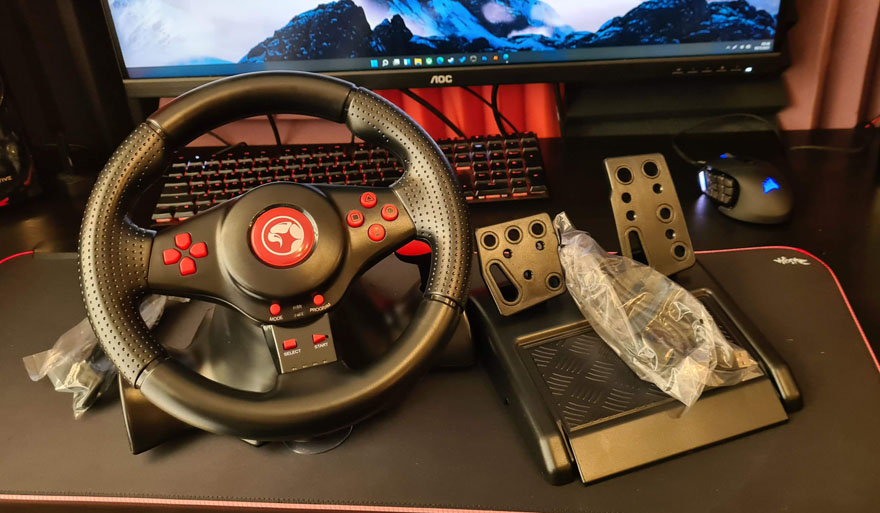 The base unit/wheel comes with a good length USB cable and it is plug and play ready. However, the pedals are also USB but need to be plugged into the wheel, not your computer. There's a 2nd USB port on the wheel, which you can use to connect a controller, albeit this is purely used for pairing the wheel to some consoles like the PlayStation. However, the wheel will work on most devices without this step.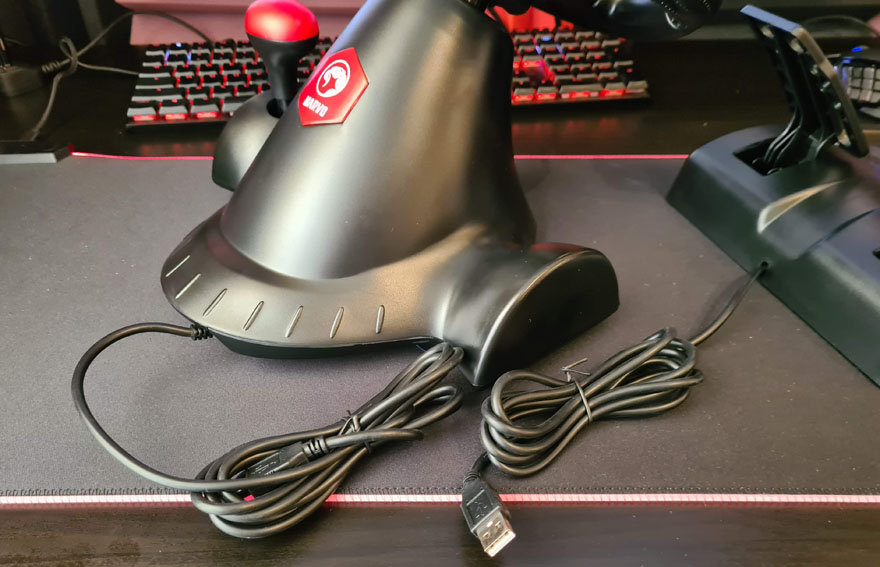 The pedals are nice and compact, obviously just a break and accelerator setup, which is fine for my gaming style, but if you want a clutch, you'll want a more expensive setup.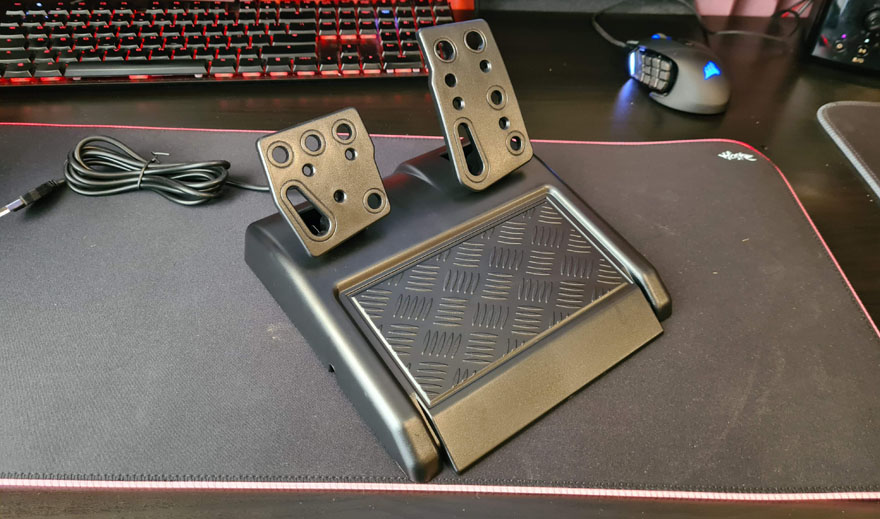 There's a textured section on the bottom, so you can really dig your heal into it.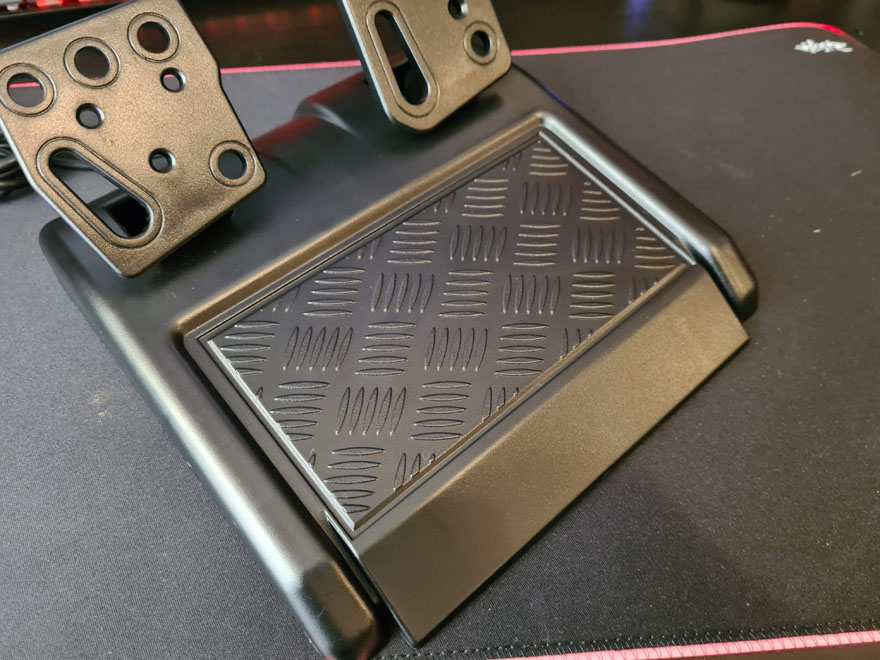 The pedals are a good size and use a spring-loaded system.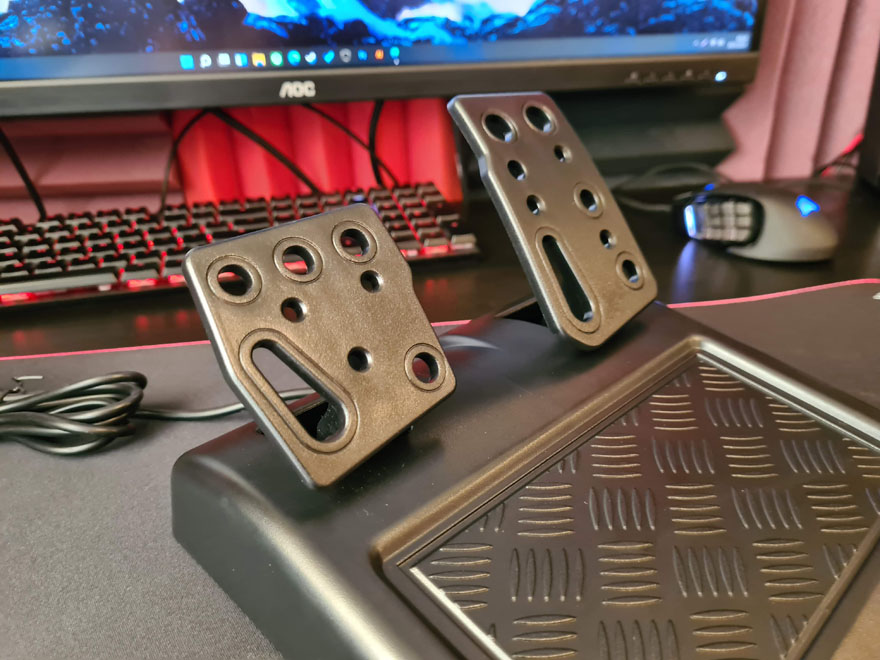 They're an all-plastic design, but since you're controlling them with the front of your food, you're not really putting much weight on them while operating them, and they feel plenty strong.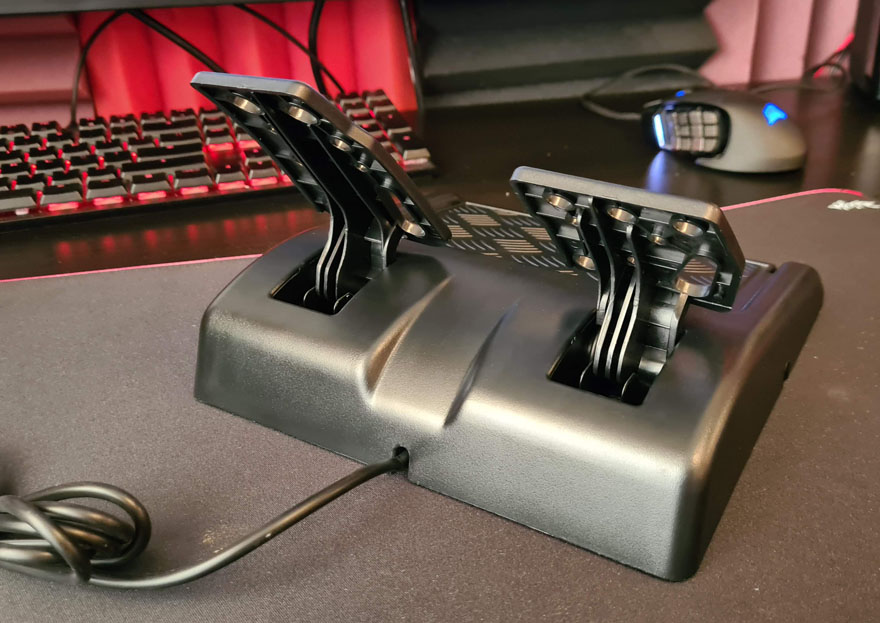 As you can see, I can pull down with two fingers, and there's a good range of movement.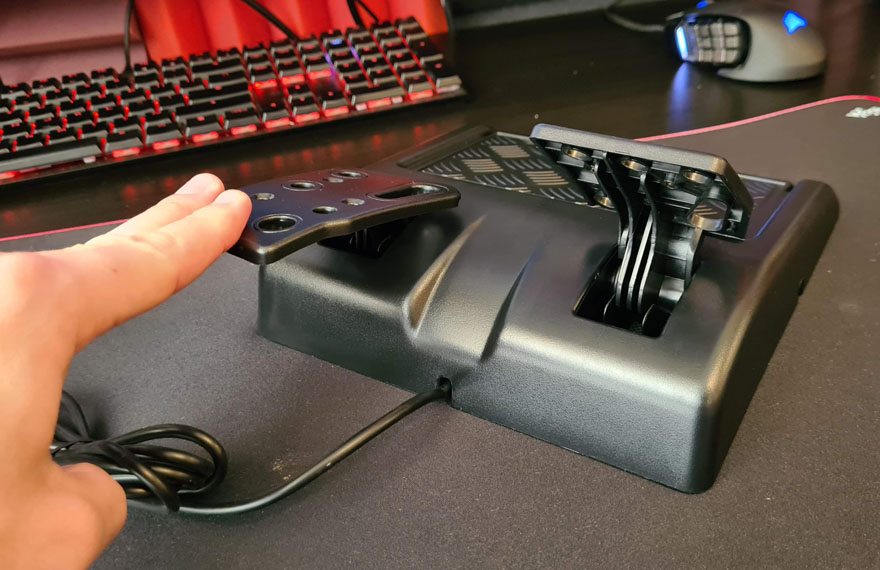 The break feels a little stiffer, as it's a shorter pedal so it needs more force to push it down.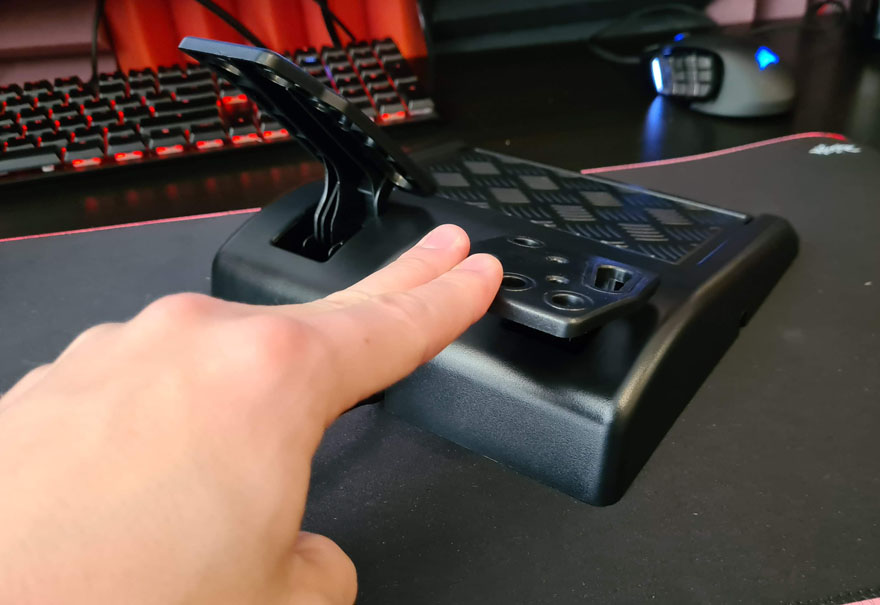 There are four small grips on the bottom, but really they're best suited to carpeted floors where it'll sort of dig in a bit.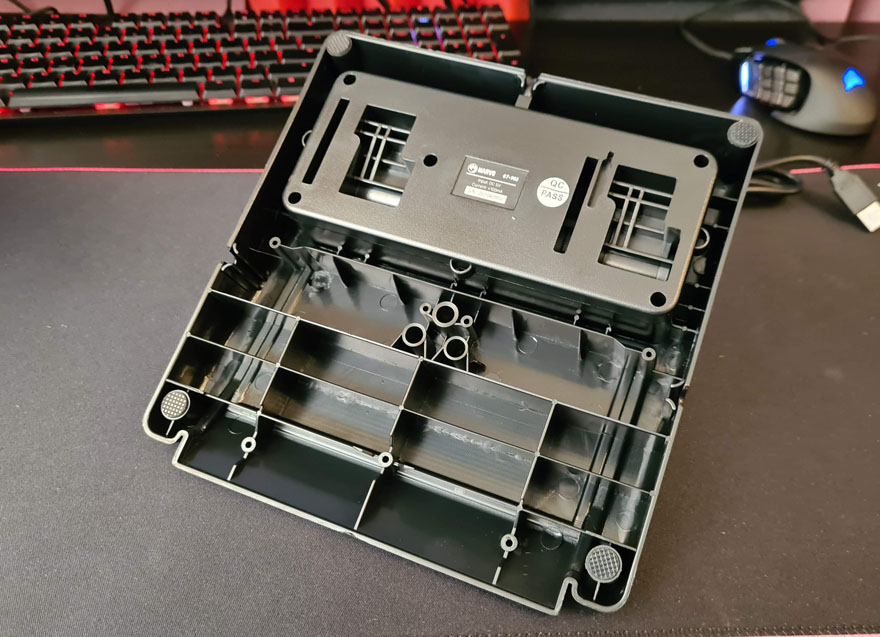 The wheel is a nice size, and designed to sit on top of your desk. The wheel is a single plastic mould design, but it has a patterned look that makes it look and feel more like a real wheel.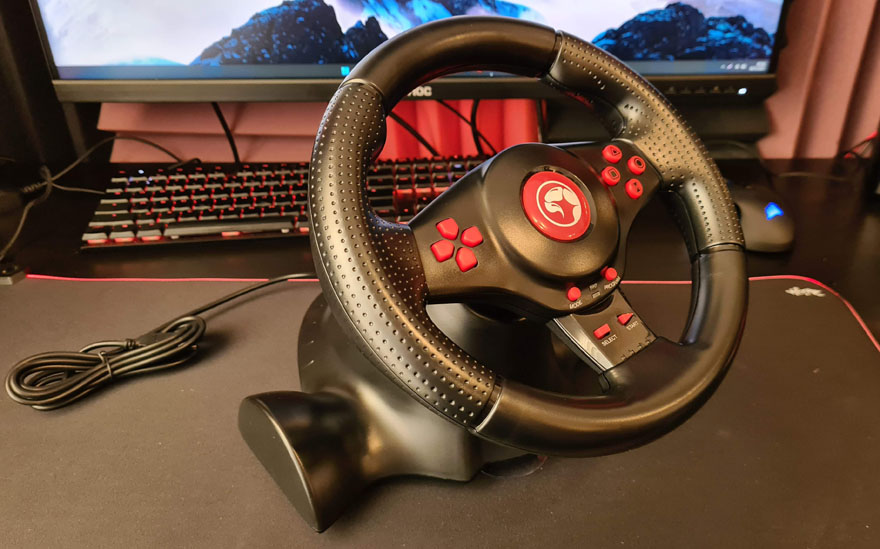 It's god some nice ergonomic bumps and swells that make it feel very comfortable to hold.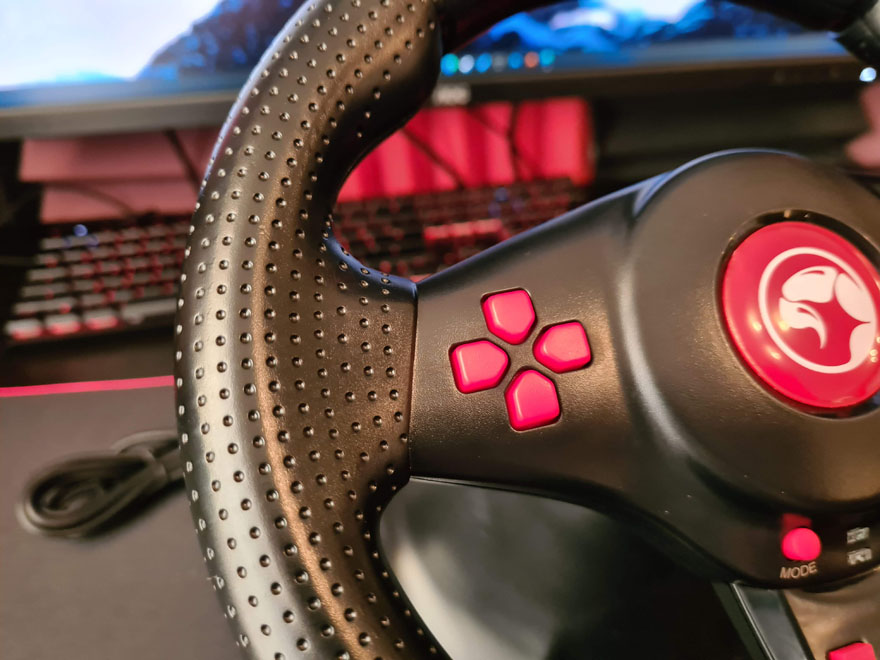 The D-PAD is easily reachable with your thumb, or in this case, my thumb.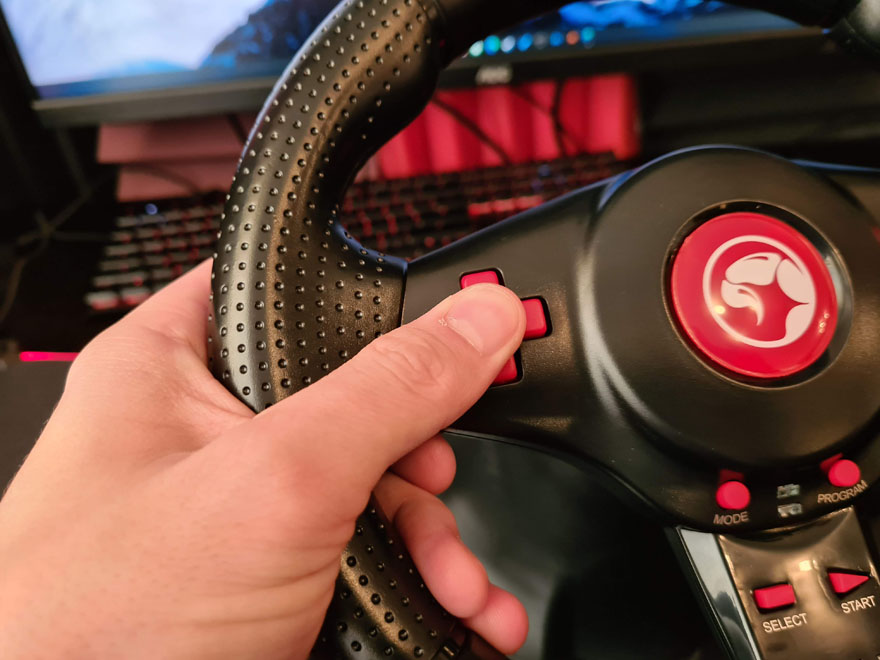 The mode button is basically the Xbox/PlayStation nav button, while program can be used to remap a button if needed.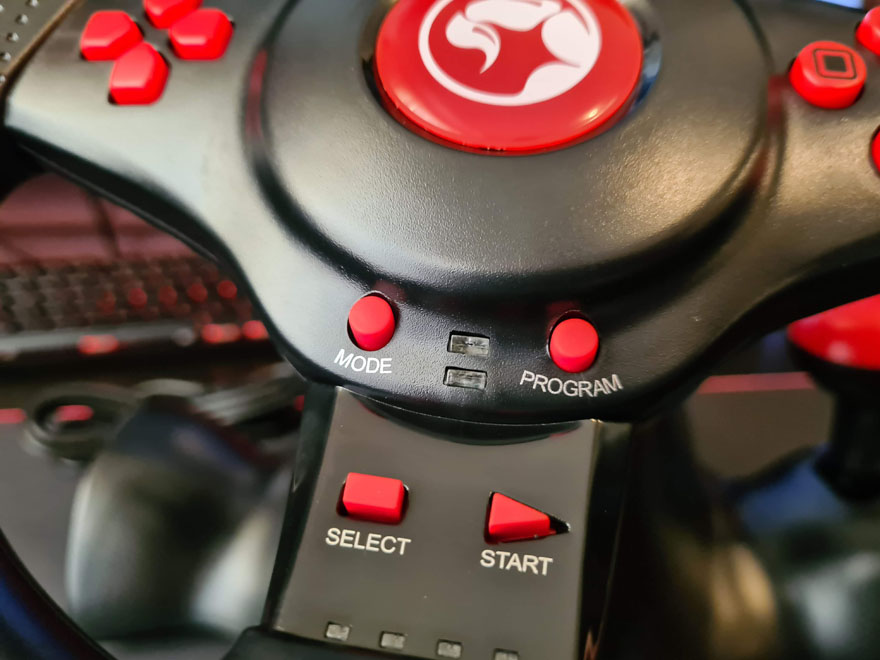 There are two LED lights to show mode, and there's four LED lights below the start button to show while player you are.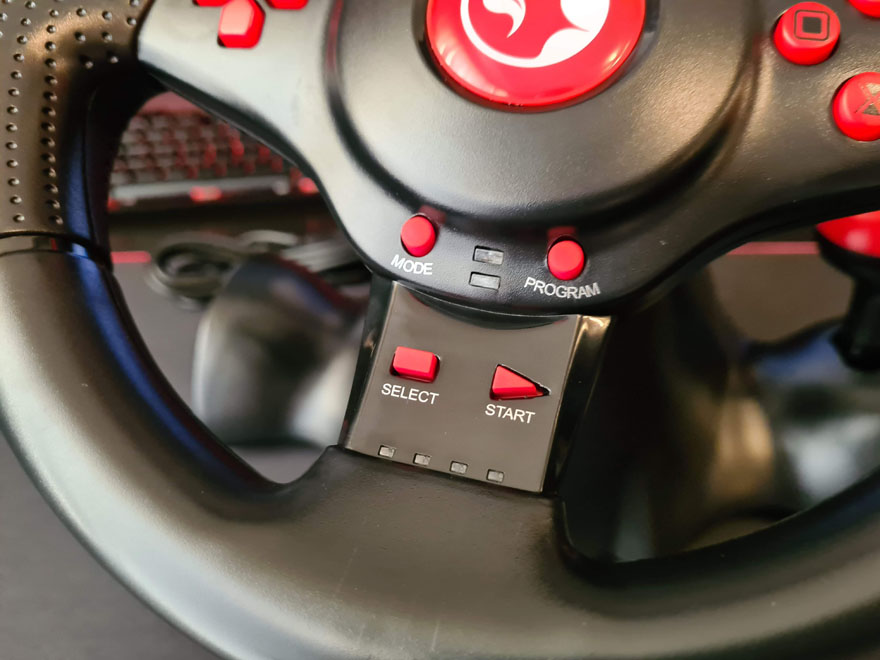 Much like the D-PAD the face buttons are easily within reach of your thumb.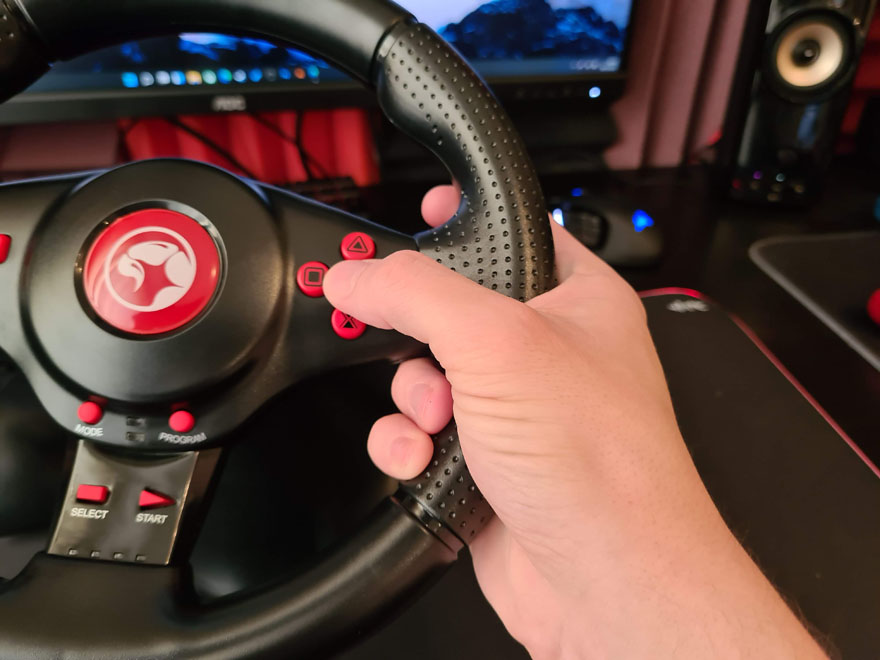 Around the back, you'll find the L1, L2, R1 and R2 buttons, albeit they're not analogue, but digital. The pedals duplicate this with the analogue versions.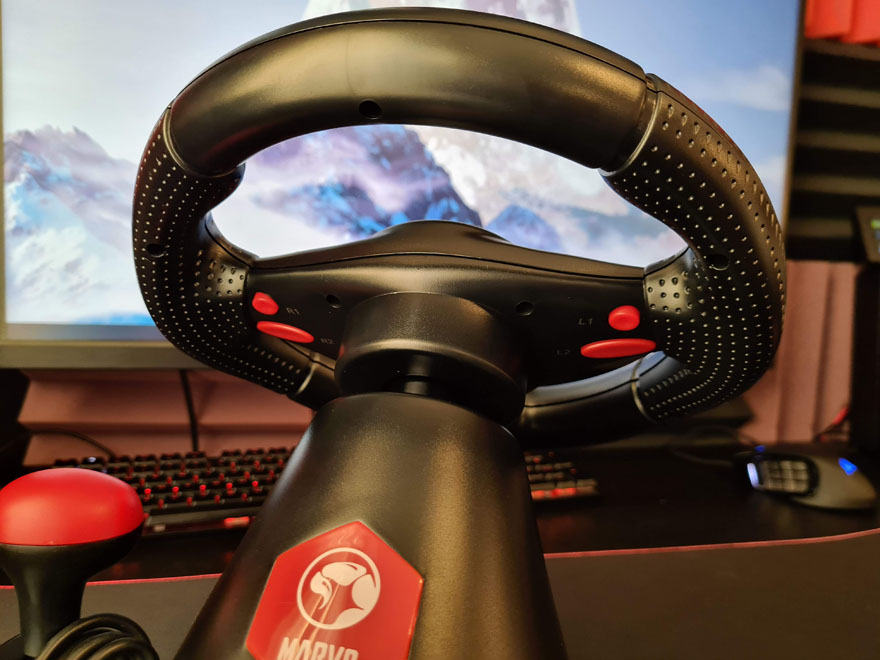 There's a simple sequential gear shifter that you can nudge forwards and backwards.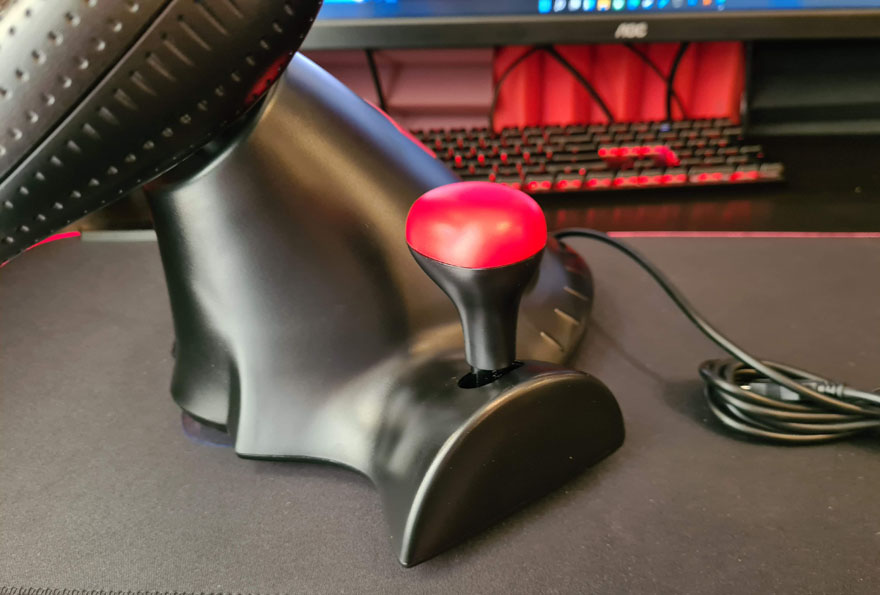 It's got a nice light action to it, allowing for quick flicks and snappy changes.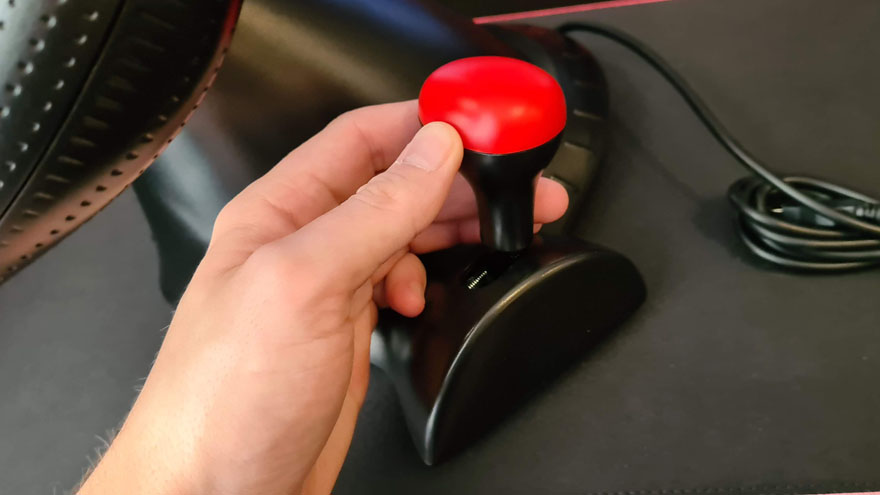 Plus, it's spring-loaded, but has two mechanical switches in there that give it a nice click when pushed/pulled.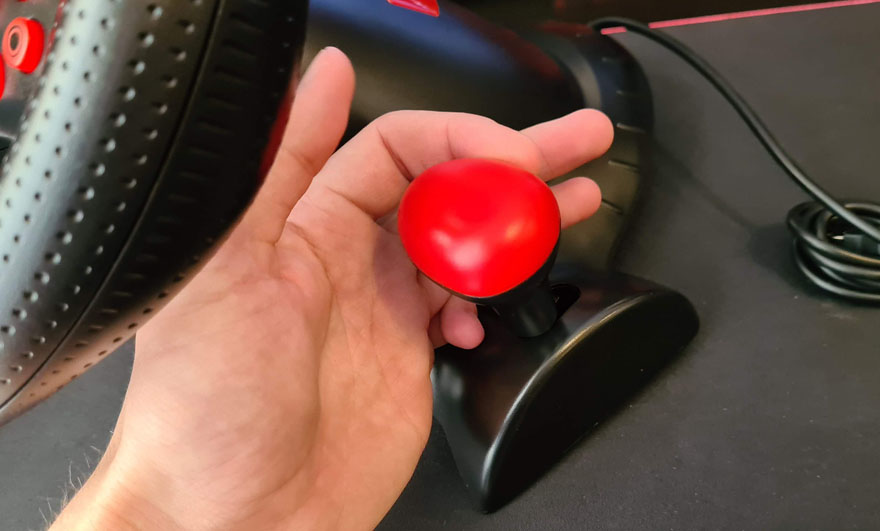 Four large suction cups will help keep it in place. Unfortunately no screw holes or clamps, but hey, it's a cheaper wheel. Of course, you'll need an appropriately smooth surface; glass, varnished wood, etc.