MechWarrior 5 Has Been Delayed Until 2019
---
---
---
Mike Sanders / 3 years ago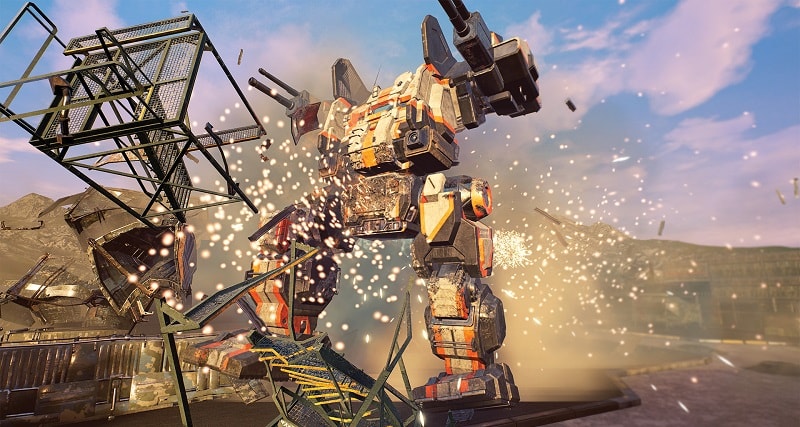 MechWarriors 5 Is Officially Delayed Until 2019
While we have known that a new MechWarrior game had been proposed (if not in development) for some time, we didn't actually start to get big details on it until the end of last year. Since then, we have had a fairly regular flow of information, news and even gameplay trailers.
Throughout all of this though, we have noted that Piranha Games, the developer behind this new MechWarrior, has been very reluctant to give a specific release date and it seems we might finally know why.
Pushed Back With No Firm Date Confirmed
We were initially hopeful, based on the level of news being put out, that this game was likely to release this year. In a report via DSOGaming, Piranha Games has confirmed that MechWarrior 5 has been delayed. It has frustratingly been pushed back until 2019 and even then, they still have not committed to a firm date.
The Reason For The Delay?
When we reported on this prior, we did suspect that the reason for a lack of a firm date was due to a delay likely to be announced. Sometimes you just get that feeling. Unfortunately, they have not been specific as to the reason for the delay. They have, however, given the old line of 'further improvements' and 'making it better'.
When do we think it will be out?
At this point, it really is hard to say. Based on the trailers and the way the news was ramping up it looked like they were trying really hard for this year. That clearly though hasn't worked out. At this point estimating a date (which is all we can do) is difficult.
The bottom line is that I expect that this will release in 2019. I would, however, suspect that we've probably got to wait around 9-12 months before we finally get MechWarrior 5.
What do you think? Are you disappointed with the delay? – Let us know in the comments!