Microsoft Announce Skype Classic Will Be Killed In November
---
---
---
Mike Sanders / 4 years ago
Microsoft Announce Skype Classic Will Be Killed In November
Microsoft has been quite keen to push their latest version of Skype. The system, which on PCs has largely been incorporated into the operating system has, however, an older version which is formed in the more traditional download/install manner. Skype version 7 (also known as Skype Classic) has proven to be remarkably popular amongst the userbase.
With the removal and changes of features with the new 8 version, many have been more than a little disagreeable in making the switch. So disagreeable in fact that Microsoft backtracked on a previous decision to end support of it early. Instead, they said that they would continue supporting version 7 until they had essentially 'ironed out the issues'.
Following an update to their official blog page though, Microsoft has now decided it's 8 or never. Yes, a kill-date is now in place for Skype 7.
When Will Support For Skype Classic End?
Microsoft has announced that as of November 1st, Skype Version 7 will no longer receive support, updates or security fixed as of November 1st. Put simply, if you have been holding off making the upgrade, in a little over a month Microsoft is going to remove the decision from your hands.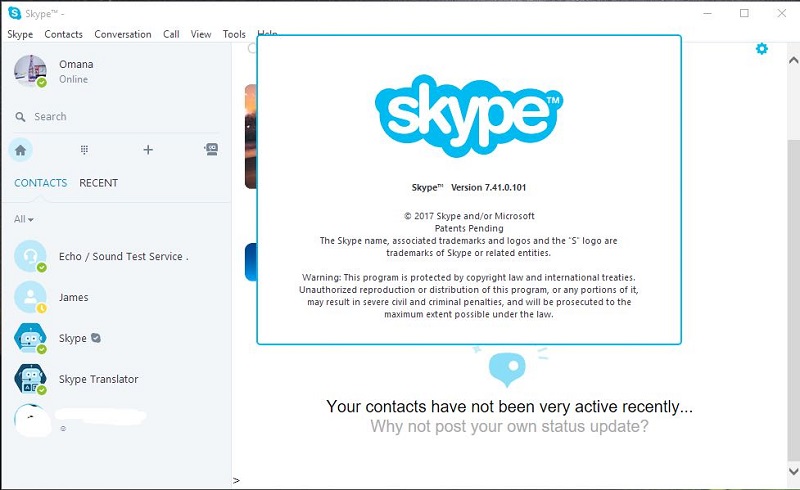 Microsoft Has Listened
In fairness to Microsoft, they did acknowledge many of the complaints levelled at the new version of the communication software. As such, they have applied many tweaks and changes to try and make it a little more friendly not just for new users, but those familiar with the old version.
It's unclear whether the old version will still work after the update. Given that it will no longer get security updates though, you do clearly use it at your own risk.
What do you think? Have you made the upgrade to the latest version yet? – Let us know in the comments!