Mikes Rant – Will PC Component Prices Kill System Builders?
---
---
---
Mike Sanders / 5 years ago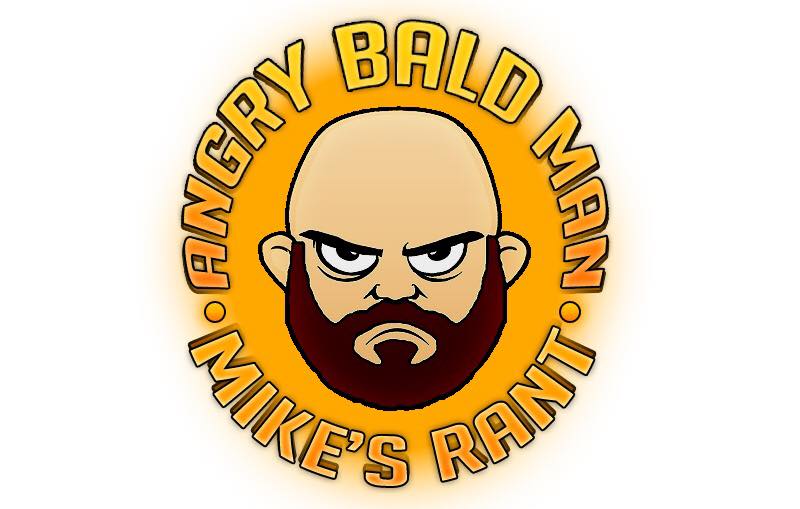 Mikes Rant 10 – Will PC Component Prices Kill System Builders?
When I built my current gaming system it was in May last year. With one or two exceptions it was a brand new system. There are, after all, always parts you can salvage or reuse from your prior build. I was quite keen to do it but had been holding off for a little while. Why? Ryzen was coming! For months we had all been anticipating the new AMD Ryzen processors and when they arrived they were proven to be both inexpensive and great performers. Admittedly, not on the level of Intel in terms of performance, but still, for the price they were excellent.
As part of any system build though, there were a lot of parts and components that I had to get organised. A chassis, a power supply, SSD, motherboard, graphics card etc. etc.
While I'm not going to tell you how much it cost exactly, when it was done, I had a really nice gaming system for around £1,200. One that I am still currently using with only a couple modifications. Despite this amount of money, I do, however, consider myself exceptionally lucky. You see, when I built this system, it was before certain component prices really started to escalate.
While some prices got steep, others were practically vertical!
You only have to price up a system today to see how much a brand new gaming build can cost you. Don't get me wrong, you can manage it on a reasonable budget, but it's hard to get the best performance from it if that if your main priority.
RAM Prices Have Gone Mad!
Starting off with RAM, when I bought my RAM, it cost around £120. This was for a very high-specification of DDR4 RAM in a 16GB dual-channel kit. Without naming names, that exact same RAM packaging, despite being a year older, is now retailing for about £70 more. Yes, within that short amount of time, we have seen a price increase of around 60% in RAM and this is certainly hurting the pockets of those looking for that quick upgrade.
The irony is that the RAM used to be the go-to for a cheap upgrade. Even as recently as 5 years ago, if you were to ask most people what was the cheapest way to get your system to run faster, RAM would've been the answer. That, however, is definitely no longer the case. For me to upgrade my RAM now, I'd rather spend my money on a new Solid State Drive. Even then, unless I went for a huge capacity (500gb+), I'd still have a decent amount of change left over!
So, what can we take from this? Well, put simply, while the question is the same, the answer is very different.
What's the cheapest way to get your PC to run faster? Get an SSD if you don't already have one!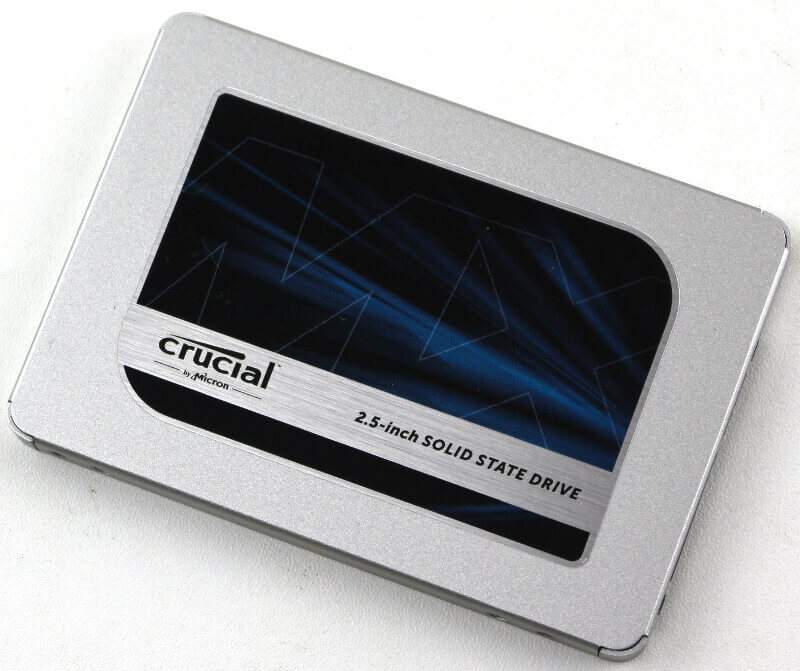 Mikes Rant – If RAM Is Mad, Graphics Cards Are Insane!
For a brand new gaming PC, the likely single biggest expense you will have is the graphics card. In fairness, that has been true for quite some time, but over the last year, my! how has that become more and truer.
I actually went to great lengths to highlight this in an article I wrote earlier this year. In it, I specifically looked at a range of the more common GPU's gamers might have turned to in the prior 12 months and highlighted just how much more expensive the exact same cards were. I thoroughly recommend you check that out in the link here!
If you don't want to read it, I can give you the quick version. If we were to consider the Nvidia 1080 and AMD 580 at the 'basic' top end of graphics cards (so, overlooking the TI and Vega ranges), in less than 12 months, both cards had increased in retail price by over £100. I can put this another way, I bought a Nvidia 480rx from a UK based trade-in shop for about £150 and, if I wanted, a year on I could've sold it back to them and made a profit of £90.
A quick check shows that, thankfully, following the slowdown in the cryptocurrency trend (which is what originally drove the prices up) prices have stabilised to roughly what they were when the cards originally launched.
If you want a high-end graphics card though, you are still looking at prices in excess of £400 for Nvidia or £250 for an AMD.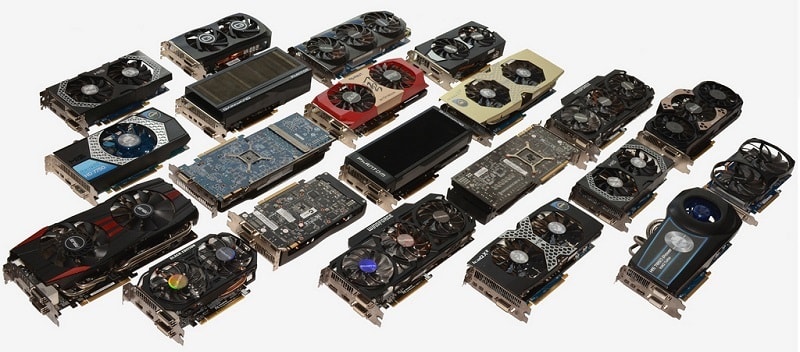 An Affordable Gaming System IS Still Possible
With the release of the 2nd Generation of Ryzen Processors, we saw that AMD, for the first time in a while, had begun to look back towards the classic days of APU architecture. We also saw AMD making a strong bid against Intels dominance, but that's another story.
For those unaware, these APU style processors have a graphics adaptor built into them. With this, we attempted here at eTeknix to create our very own budget gaming systems.
Utilising the the Ryzen 3 2200g we found that a 720p gaming system was more than achievable within a budget of £400. This was a build which (excluding a monitor, keyboard and mouse) had everything you needed to get gaming. It even included a solid state drive which we were able to account for within the budget.
Spend A Little More – Get A Little More!
Following the above build, we were tempted to push the boat out a little further to see what you could get for spending just a little more money. By adding just £100 to the budget we were able to utilise the Ryzen 5 2400G processor and were even able to add a bit more RAM to the system. With this, we effectively had a more than competent 1080p gaming system.
Now, of course, neither of these systems would be capable of running brand new AAA games on Ultra settings. It did, however, prove that an affordable gaming system, despite price increases, was possible. This was only achievable, however, by one significant factor. Neither builds included a stand-alone graphics card.
It was a factor that we thought that AMD had really thought out well for this 2nd generation of the Ryzen series.
Mikes Rant – I Feel Lucky Because I Was Lucky
Based on the above, I am fully aware that I got exceptionally lucky when I built my system. Put simply, I got my timing perfect. I'll admit that it wasn't by design. No one at that time predicted just how much more expensive RAM would get or the increase in the Bitcoin price which drove graphics card prices through the roof.
If I was, however, going to build that system today, I would probably be looking at spending at least another £300. That's clearly quite a big increase.
It's exactly because of this that I worry if RAM and GPU prices continue to be high (albeit the latter has calmed down a little) then PC gaming may fall back into the fringes. A hobby by a select few who only have 1 kidney or the finances to back their enthusiasm.
I sincerely hope things don't come to that because in the last 15 years, PC gaming has become much more accessible and in the last 10 it has very firmly entered the mainstream with similar reputation status to that of consoles. No, I didn't say consoles were better before you ask either!
I just really hope that something is going to happen in the industry that might bring prices back down. I'm not greedy, just a little will do. Enough, however, to ensure that PC gaming doesn't enter the exclusive realms it was in throughout the 80's and early 90's.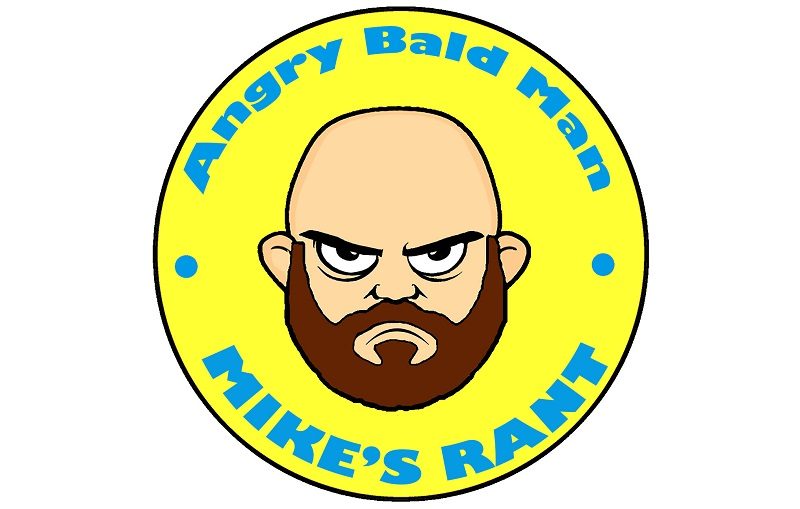 Mikes Rant – What do you think?
Are PC component prices too high at the moment? What did you last upgrade and how much did it cost you? Are prices stopping you from making an upgrade at the moment? – Let us know in the comments!
Disclaimer
Mike is only allowed to spend money on his PC with his wife's permission. On occasion, he tries to be sneaky and do it behind her back or by lying about the price. As such, Mike is clearly not entirely to be trusted and by proxy, his opinions may not reflect those of eTeknix as a whole.
More of Mikes Rant
Did you enjoy Mikes Rant and want to check out more? – Well, for all of his rants you can check out the link here!
Which one is your favourite? – Let us know in the comments!