MLG Pro Xbox 360 Controller Review
---
---
---
Peter Donnell / 9 years ago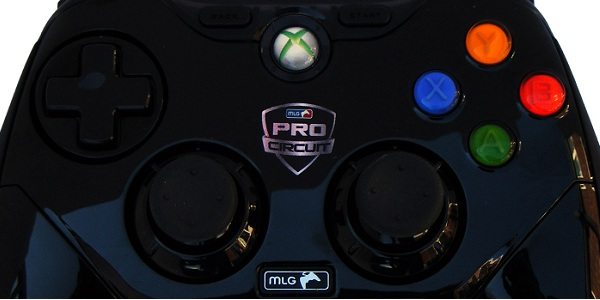 Developed in collaboration with MLG Pro Circuit and MadCatz, the MLG Pro Circuit Controller has been designed to meet the ever changing needs of the competitive gamer, with superior build quality, unprecedented customisation options and uncompromising performance all being put into what has to be one of the finest tools of the trade for gamers, pro or not.
MLG gaming is serious business and has covered everything from Halo to Soul Calibur over the years, but this pad should appeal to every gamer and has clear hopes of improving your game no matter what you play, with improved analogue sticks for FPS gaming in titles like Halo, Battlefield and Call of Duty, a choice of improved D-Pads for fans of fighting games and extensive style and customisation options that even cater for the people that just want a cool looking controller.
The MLG Pro Controller was designed and developed through extensive play-testing with both the MLG staff and the MLG pro gamers, both of which have had a say in the final output of this product, ensuring gamers got exactly the controller they wanted, when they wanted it.  So this week I have been gaming my little heart out with MLG Pro on both PC and Xbox to see just how much of a game changer this controller really is, lets take a look at how I got along with this £90 beast at my disposal, is it really worth over twice as much as a standard Xbox controller and does the performance match the over size price tag?