MLG Pro Xbox 360 Controller Review
---
---
---
Peter Donnell / 9 years ago

Lets start by taking a look at the box, first thing you can notice is the fact this controller can be stripped down into its component parts, which we'll discuss more in a few moments.  After that we have a couple of quotes, CEO and  Co-Founder of MLG – Sundance DiGiovanni and President and CEO of Mad Catz Interactive, Inc – Darren Richardson "This is a controller created by gamers, for gamers.  On behalf of Major League Gaming and Mad Catz, we hope this MLG Pro Circuit Controller helps bring your game to the next level".  Clearly they have high expectations for this controller, keep reading if you want to find out how well it lives up to them.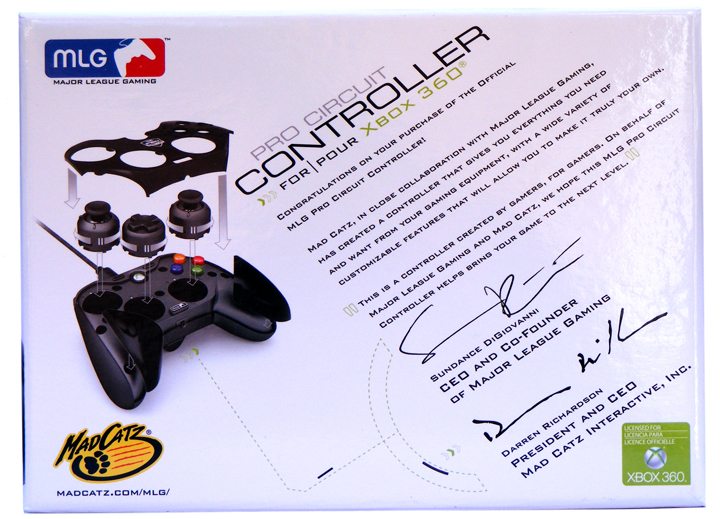 Next up we can see that it comes in a fantastic looking presentation box, which is sporting plenty of MLG Pro Circuit logos, just encase you forgot that this is a premium MLG product, but as far as boxes go it's only right that it looks slick, given the pedigree behind this controllers creation.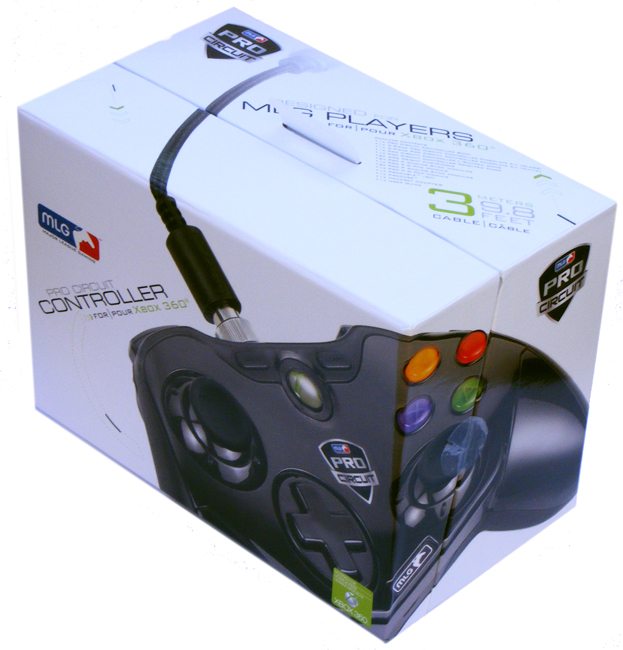 Opening up the box up and your presented with a glorious display of the controller and it's main components, with the inside of the box sporting the traditional Red and Blue MLG colours, with all the other components being tucked neatly underneath the coloured panels, I couldn't help but already feel impressed by this point, just opening the box felt like a special occasion.