Montech Air Cooler 210 Air CPU Cooler Review
---
---
---
Mike Sanders / 4 months ago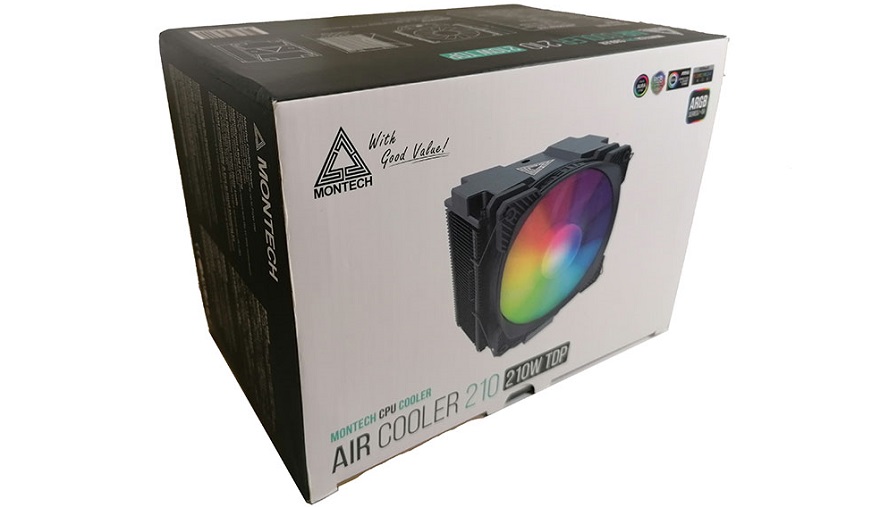 Exterior Packaging
The front of the packaging goes nice and bold with a large clear image of the cooler on display. As well as including all of the key features at a glance, this is certainly both eye-catching and very quickly recognisable as to what you can expect from the Montech Air Cooler 210.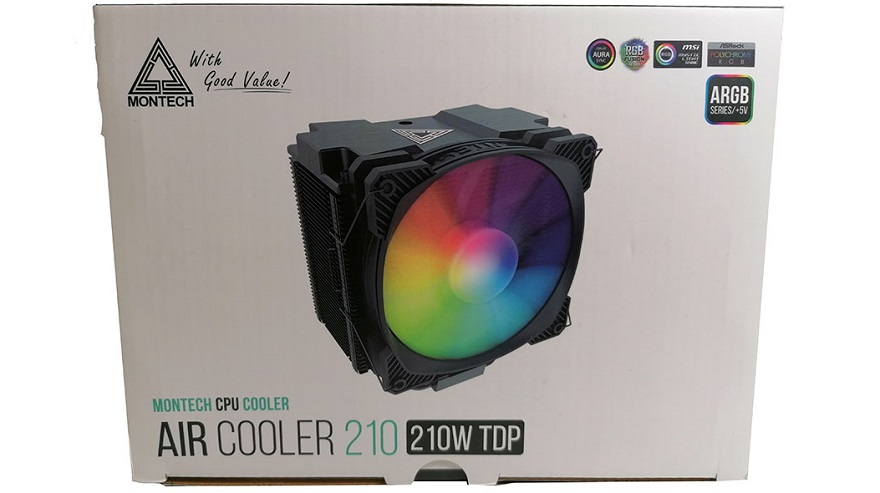 Montech has done an excellent job with the box work to provide you with masses of good quality information. Very little space hasn't been used to its full potential in conveying pretty much all of the key factors surrounding the design of this cooler. Yes, the presentation aspect (aside from the front) is a little bit bland, but on the whole, in terms of telling you exactly what you're getting, and, more importantly, if this will be suitable for your system, Montech has done a truly excellent job here.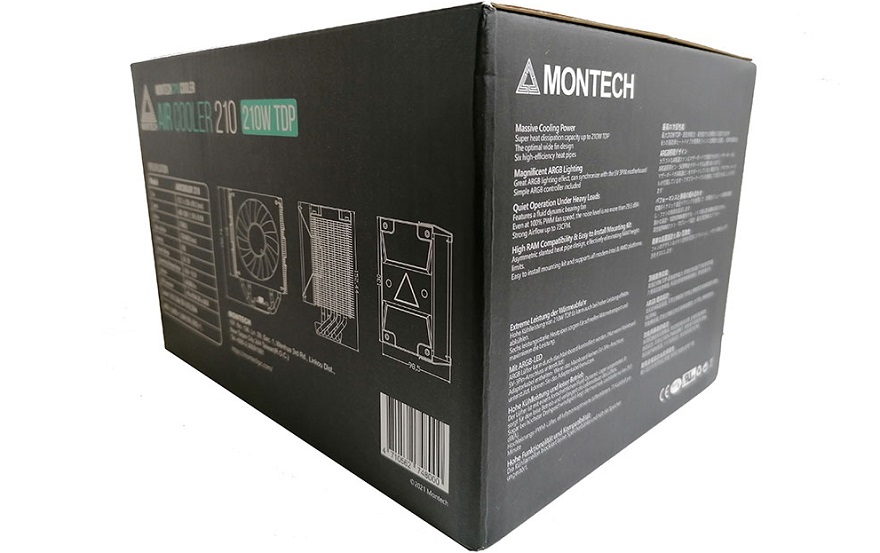 Accessories!
Montech provides you with absolutely everything you could possibly need right out of the box to ensure you shouldn't have any difficulty installing your Air Cooler 210. While we will, of course, go into further details surrounding the actual installation process of this cooler (later in the review) there are a couple key highlights from the accessories we would like to mention.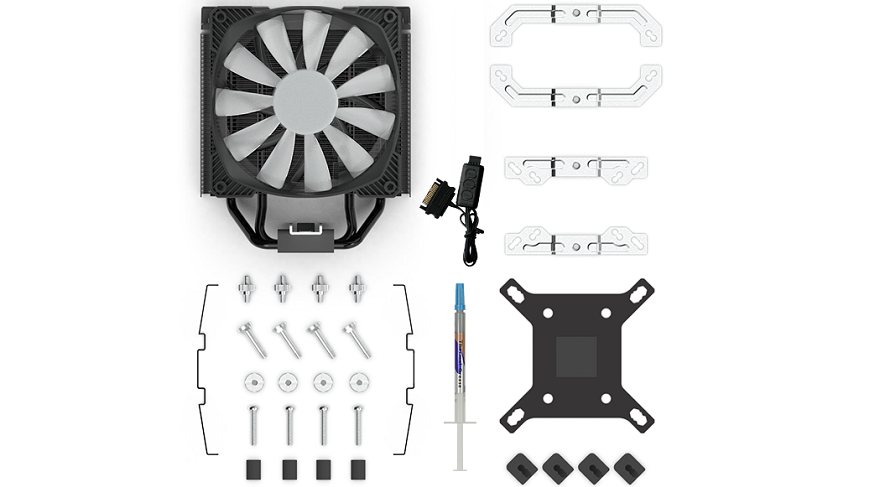 Firstly, you are provided with a very generous portion of thermal compound that should be more than enough for your installation and possibly one more after (not that we presume you'd be looking to install this multiple times). Another great addition is the inclusion of a manual RGB lighting controller. Given that not all consumers have ARGB sync ports on their motherboard, this is an exceptionally helpful addition as, through simply hooking it up to a SATA power connector, you can easily get the light show running while still having a decent amount of control over the settings.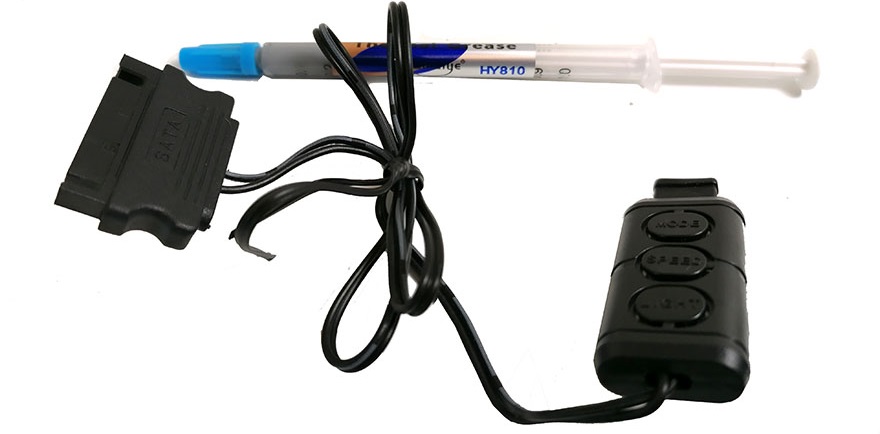 Finally, and in something that is moderately uncommon for most CPU coolers, we have a screwdriver. This is usually provided when there is something particularly tricky or unusual about the installation method. Well, specifically, it would be tricky if you didn't have a suitable screwdriver. – As such, this does drop a small hint already as to what you might expect when it comes to fitting this into your system. As above though, we will detail this further in the installation aspect of this review.