MSI GP62 Leopard Pro World of Tanks Edition Laptop Review
---
---
---
Peter Donnell / 5 years ago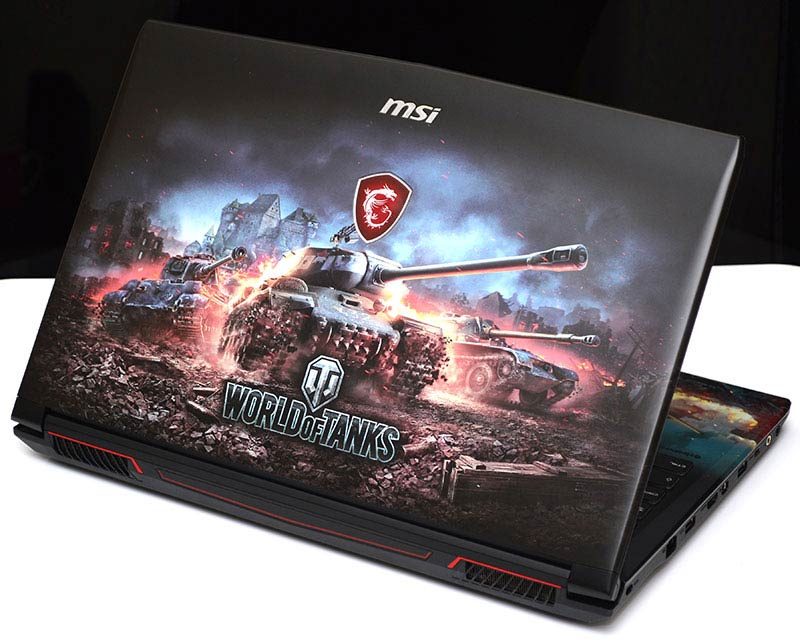 MSI World of Tanks Edition Laptop
There are many of us who like to be able to game on the go, for some my Nintendo DS might do the job, but for those of us who love our PC games, there's only one true solution; a gaming notebook. World of Tanks is an extremely popular eSports game but is also a big hit with many other gamers around the world. MSI has joined forces with the game developers to create something truly unique to the market with their World of Tanks edition GP62 laptop.
Equipped with a 7th generation Intel Core i7 processor, a 15.6 inch full HD display, an NVIDIA GeForce GTX 1050 or 1050 Ti graphics card, DDR4 memory, and much more. This is a gaming laptop that is going to be well suited to the world of eSports and competitive gaming.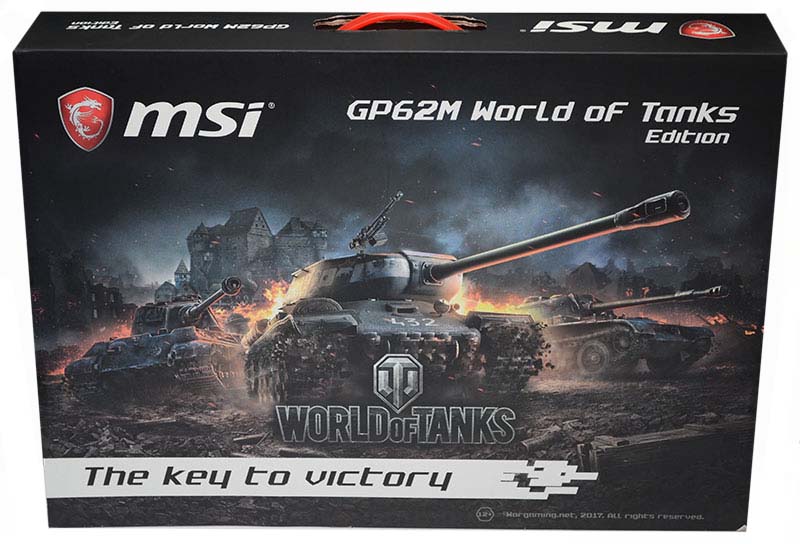 Intel® 7th Generation i7 CPU with Nvidia GeForce® GTX 1050Ti/1050
"With the new Intel® 7th Generation Core i7 CPU, AKA Kaby Lake, gamers are expected to experience up to 10% in CPU performance boost, 4K gaming and 4K video transcoding. GP62M provides 2 GPU options that boost performance in high-definition games and support DirectX 12 features to deliver super-fast, smooth, power-efficient gameplay. Performance comparison between GeForce GTX1050Ti and GeForce GTX965M is shown in 3Dmark11; and with GP's OC tools to turbo charge the 1050Ti model, it even outperforms GeForce® GTX970M. On the other hand, GeForce GTX1050 also offers superior performance over 965M but at more approachable prices." – MSI
Custom Design
What really makes this laptop stand out from the crowd, is that it comes with a unique finish. MSI has treated each one to some custom graphics on the rear of the laptop, as well as on the interior below the keyboard. Obviously, this is a bit of a niche market, and it's really going to appeal to fans of World of Tanks. However, if you're not a fan of World of Tanks, then perhaps you will be wanting to look at the standard design. That being said, I'm a big fan of things that are a little more unique and original compared to what everyone else has got, and that's certainly an appealing aspect of this laptop.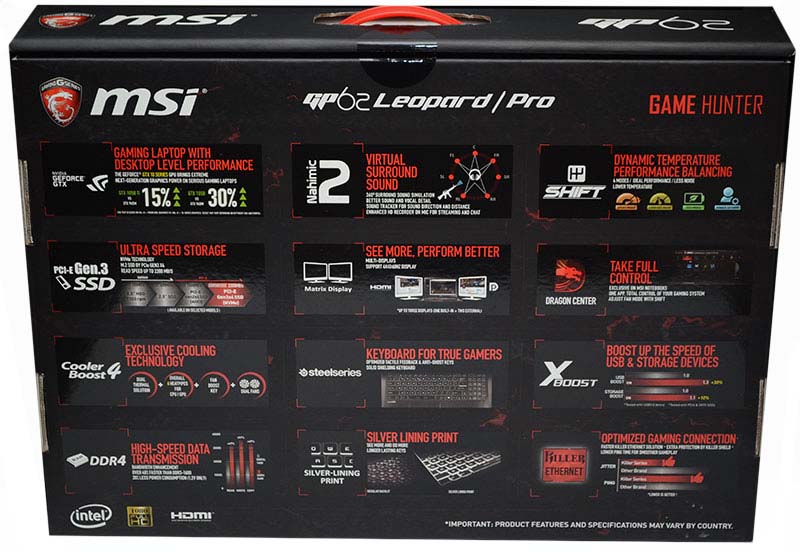 SteelSeries
The customisation doesn't end there either, as the laptop comes equipped with a SteelSeries RGB keyboard, that's going to look great while you're working and gaming. Other added features that are certainly welcome include good connectivity, powerful built-in speakers, Killer Gigabit LAN, high-speed Wi-Fi, and an m.2 SSD.
Specifications