MSI GTX 770 Twin Frozr Gaming OC 2GB Review
---
---
---
Ryan Martin / 9 years ago
A Closer Look
---
The MSI GTX 770 TF Gaming uses a dual 10cm fan configuration with five heatpipes and the MSI Gaming Series styled shroud.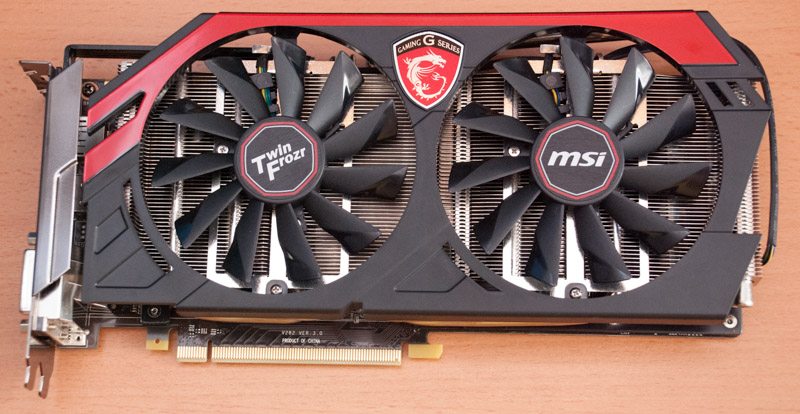 The PCB is a very dark brown, inside a case you can't really tell it isn't black. There are no memory chips on the back as this version has 2GB not 4GB of VRAM.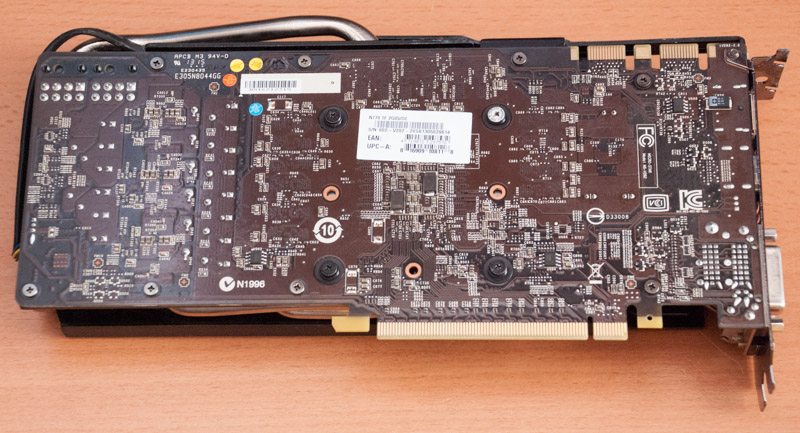 MSI's GTX 770 TF Gaming OC uses a dual slot cooling design.

The card has two SLI fingers for up to 3 way SLI. As far as I am aware the driver limits it to three way despite the fact at a hardware level there is 4 way SLI support as the GTX 680 had this.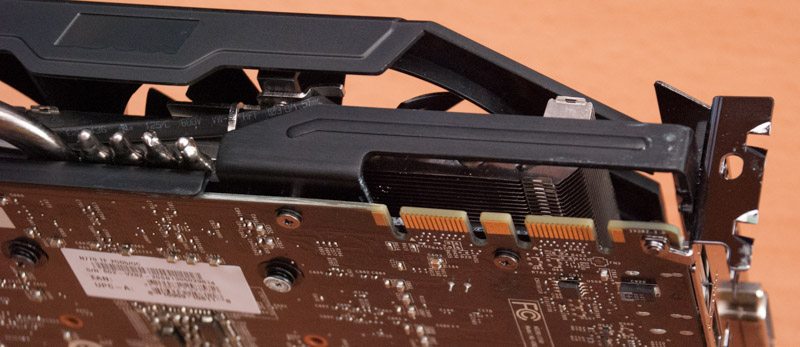 The card uses a pair of 8 pin power connectors.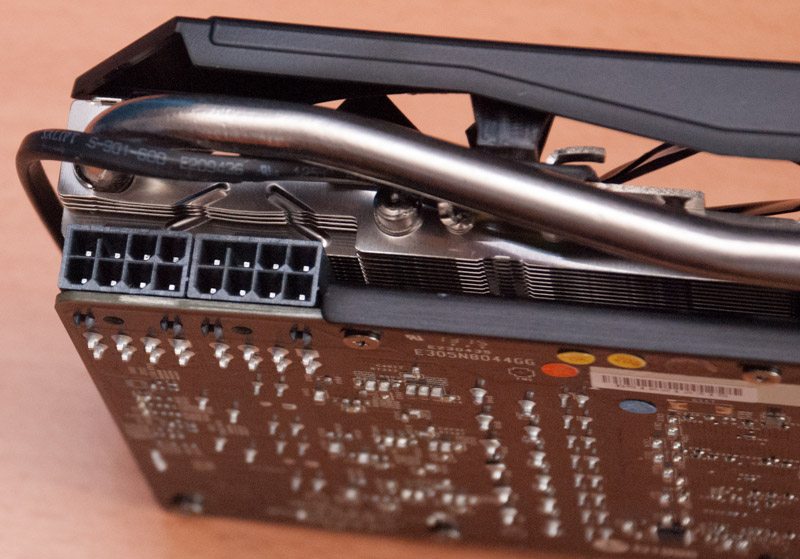 There are five heatpipes, four are 6mm and the big one extruding out is 8mm aka the "SuperPipe".

The end reveals an open design with a very dense aluminium heatsink.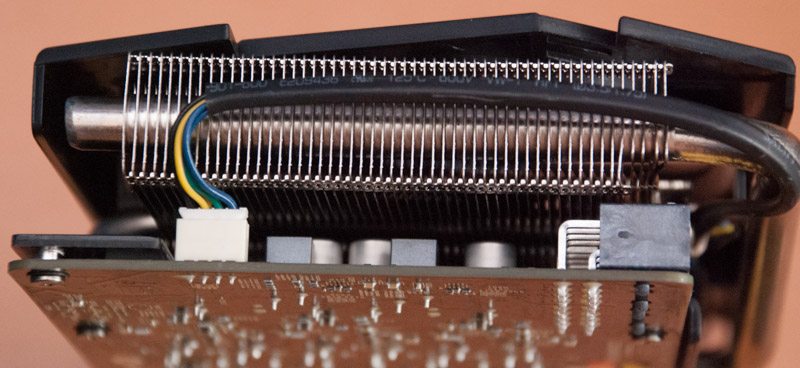 At the base we can see the four heatpipes coming from the GPU.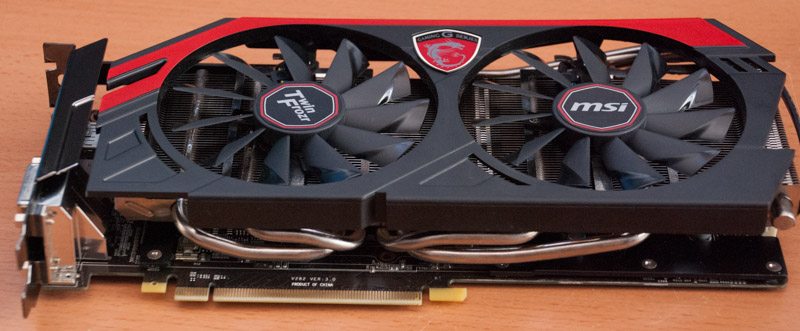 The rear I/O has a full size DP 1.2 MST port, HDMI 1.4a out, and a pair of DVI. The card supports up to 4 displays, 3 in surround and one auxiliary.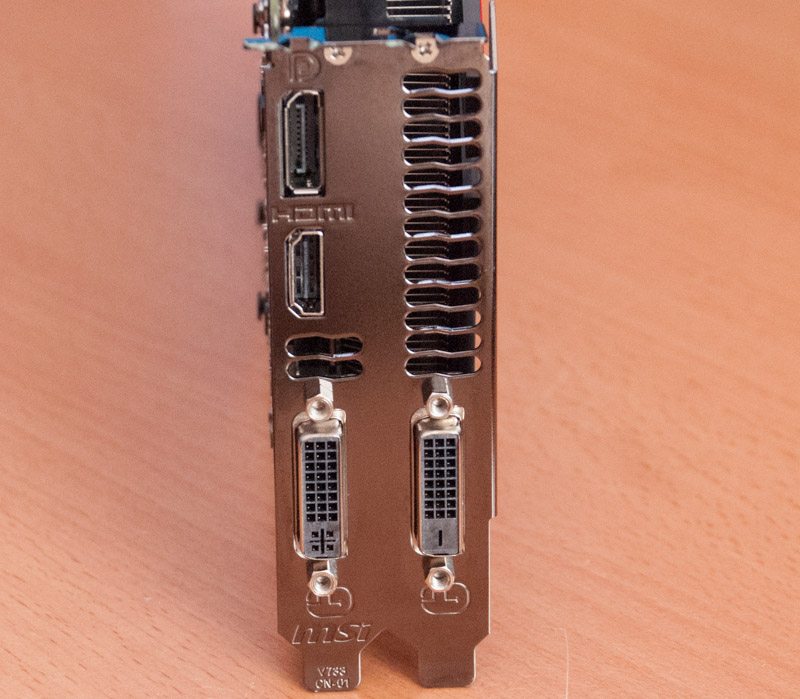 The product has a modest overclock out of the box from the stock speeds of 1046/1085. While the overclock may not seem like much the high performance cooling solution should allow for much better GPU Boost 2.0 speeds to be achieved than the reference solution would manage.