MSI PRO DP21 11MA mini-PC Review
---
---
---
Peter Donnell / 9 months ago
A Closer Look
If this system is looking a little familiar, I did indeed review a similar model last year, the MSI Pro DP20Z. It was a great little system too, but of course, while the outer shell looks similar, this Pro model is actually a lot slimmer. Plus, a new/different CPU, RAM configuration, SSD and it's not exactly got much in common anymore. That being said, I loved the aluminium exterior design last time, and I still do.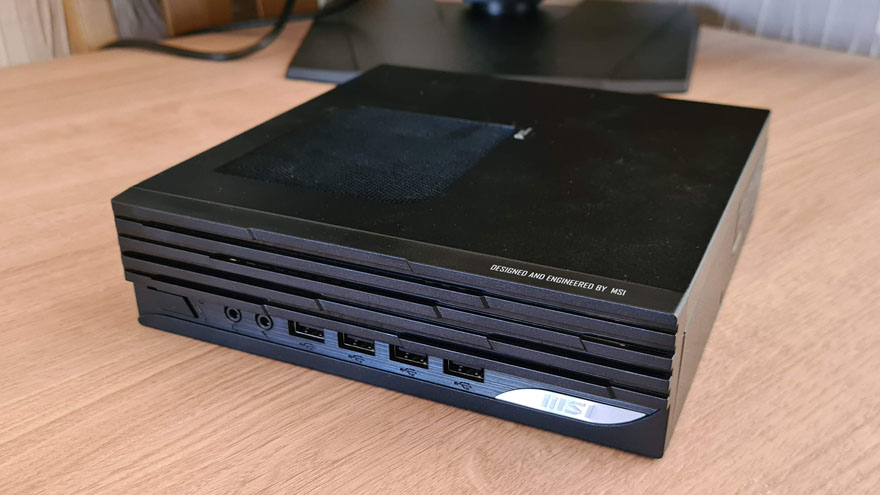 It's a very flexible design, and admittedly a lot of this comes from its size; I can comfortably pick it up with one hand.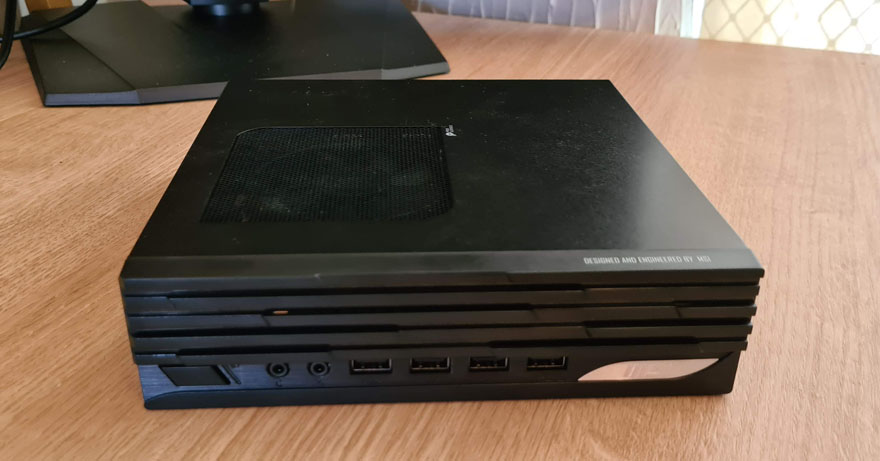 It can be laid flat like this, so it'll sit under your TV and work great as a HTPC or media hub.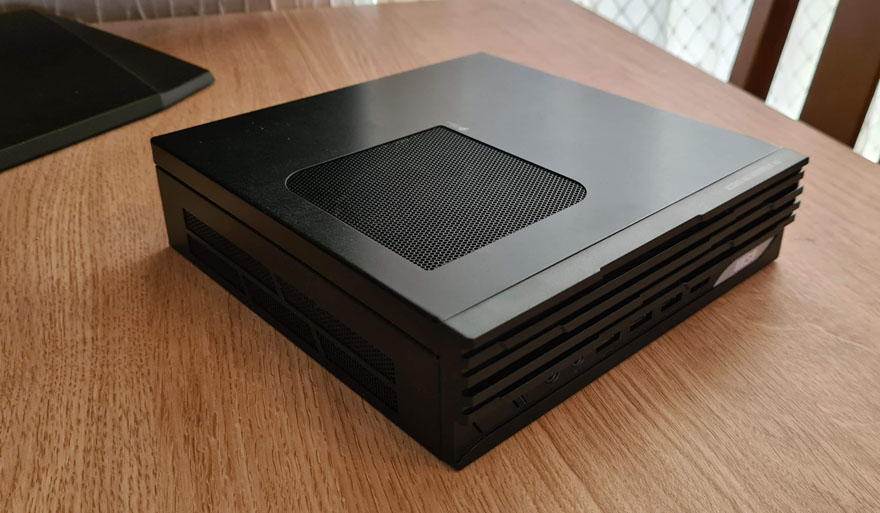 You can also stand it vertically, which is great for placing it on your desk, as it takes up an even smaller footprint in this orientation.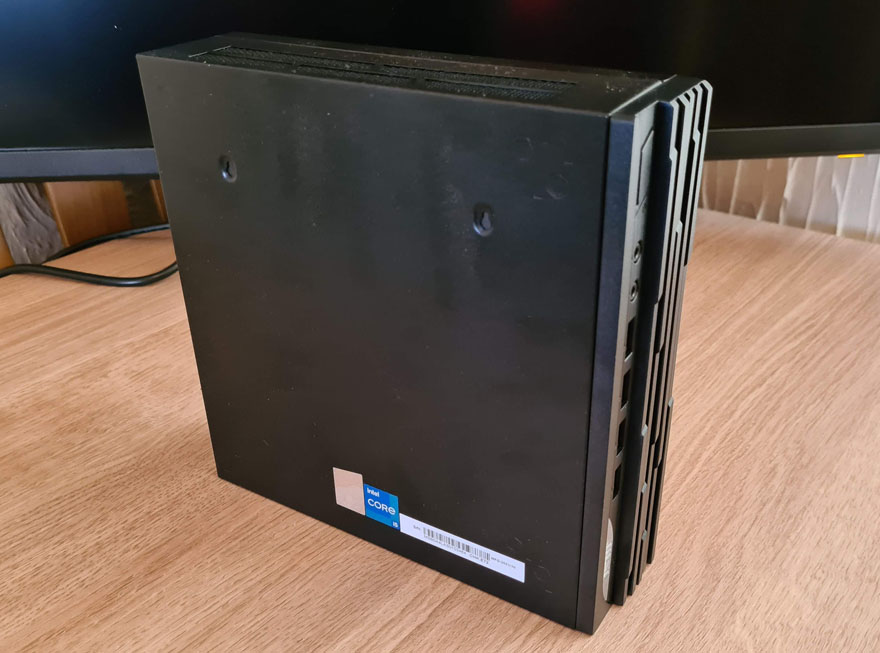 There's a special bracket included, which will make it more stable when standing on its side.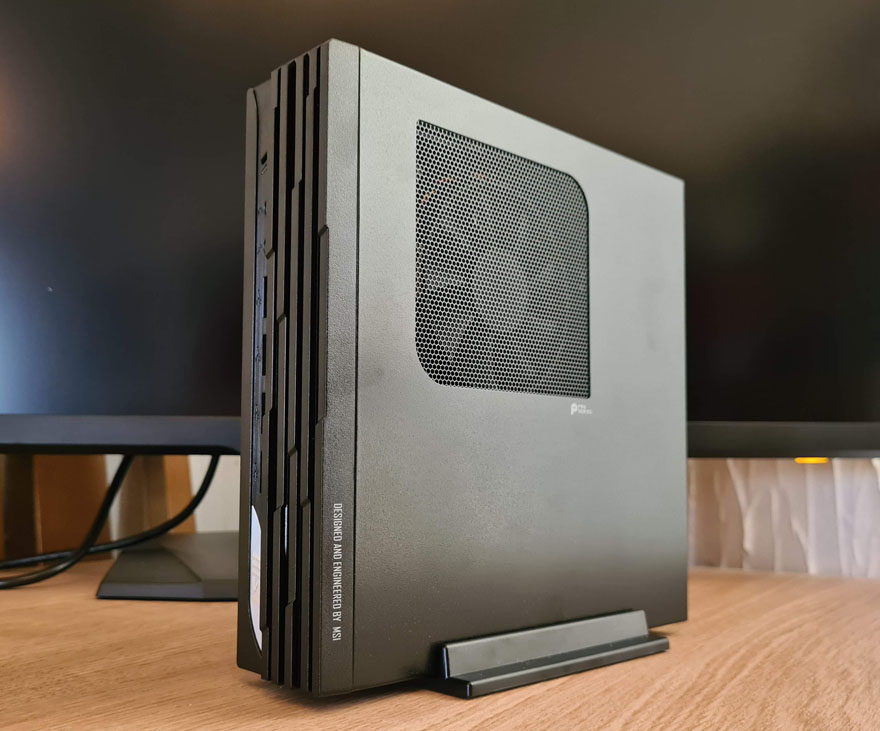 In the box, there's a VESA bracket too, so you can actually mount the entire system on the back of some monitors, keeping it perfectly out of sight!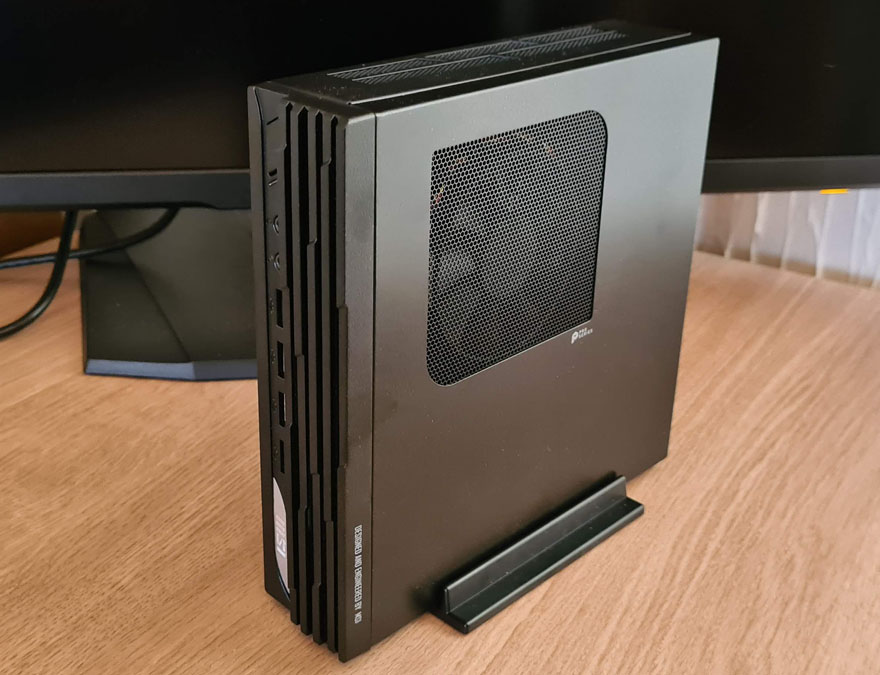 There's a large vent for the main cooling fan. So as long as you've not got it upside down or left this pointing at the wall, airflow is going to get right to the CPU. There's no GPU beyond the CPUs iGPU, so really this is the only intake the system requires.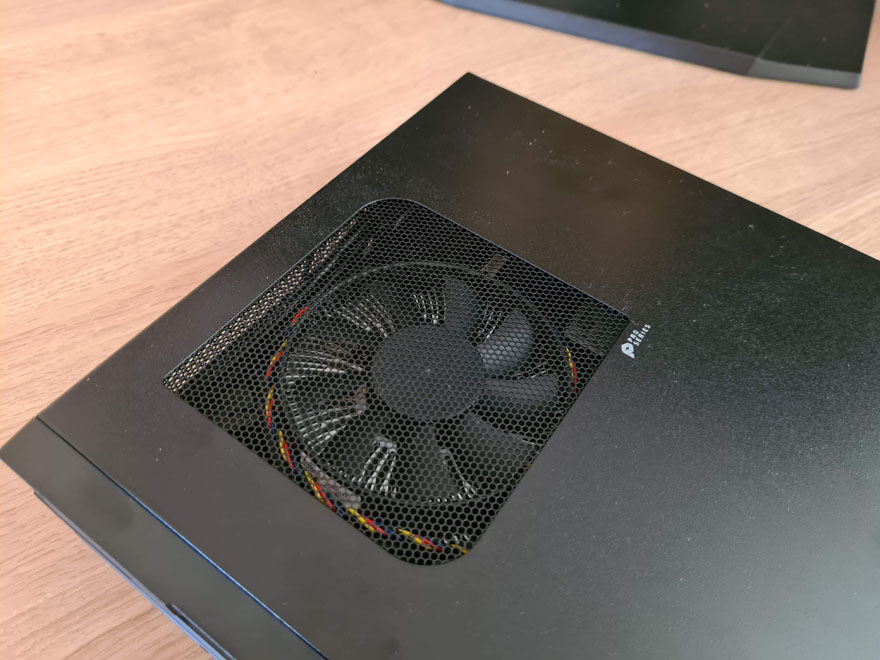 Of course, there are some smaller vents dotted around the size anyway, ensuring heat doesn't gather where it's unwanted.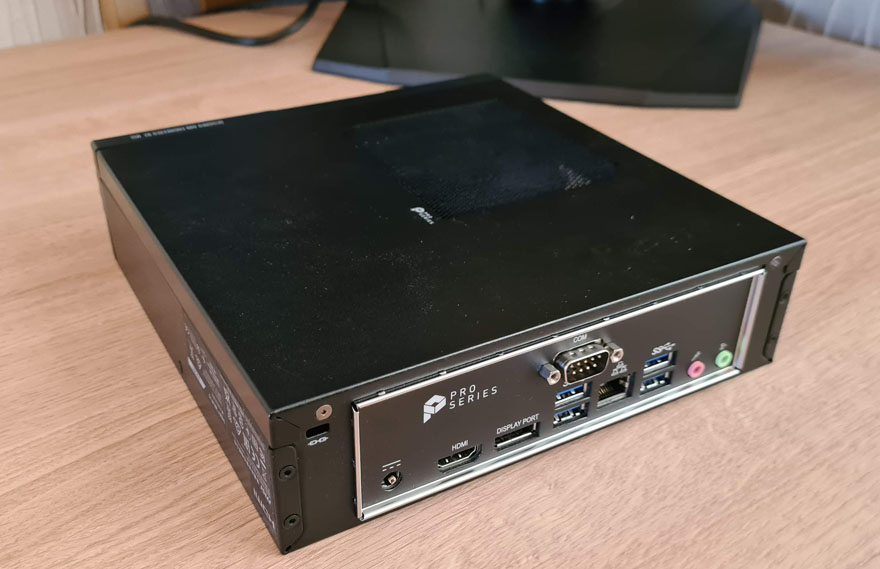 The Pro model offers greater front panel connectivity when compared to the model I tested last month. There are four USB 2.0 ports on the front, and while they're not particularly fast, they're more than enough for extra peripheral devices you may be using in the office; touchpad, mouse, keyboards, wireless dongles, headsets, cameras, etc.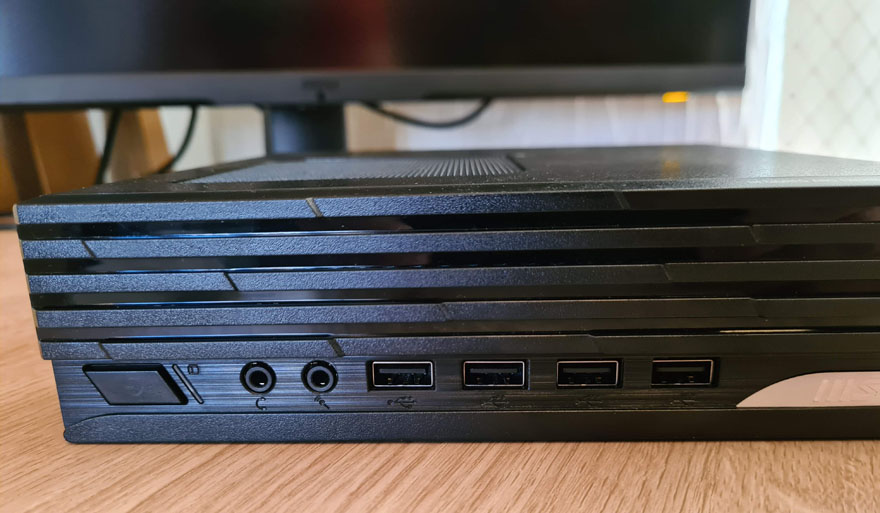 There are four more USB ports on the back too, but these are all much faster USB 3.2 Gen1 ports, which are well suited to fast external storage. There's also Gigabit LAN, Mic-In and Line-Out., covering all the basics.
The system offers surprisingly robust connectivity for its size. It has both a DisplayPort and an HDMI output, allowing you to use two 4K displays. For the office, this could be your screen+projector. In the living room, you can hook up a 4KTV easily with the HDMI, or just have a cool dual display setup on your desk.
The COM port is great for retail and business too, as it'll support a wide range of scanners, printers, PLCs, and other industrial hardware.

While there is no antenna on the exterior, the system does also provide the latest Wi-Fi 6 802.11ax with Bluetooth 5.2 for superfast networking.
Furthermore, on the interior, there's a single M.2 mount, two 2.5″ HDD/SSD mounts, and two memory DIMM slots. This means you can make upgrades yourself in the future or even just replace broken parts. What's even cooler is MSI makes a barebones version of this case so you could technically build one to your own spec.