MSI X99A GODLIKE GAMING CARBON (LGA2011-3) Motherboard Review
---
---
---
John Williamson / 7 years ago
Introduction, Specifications and Packaging
---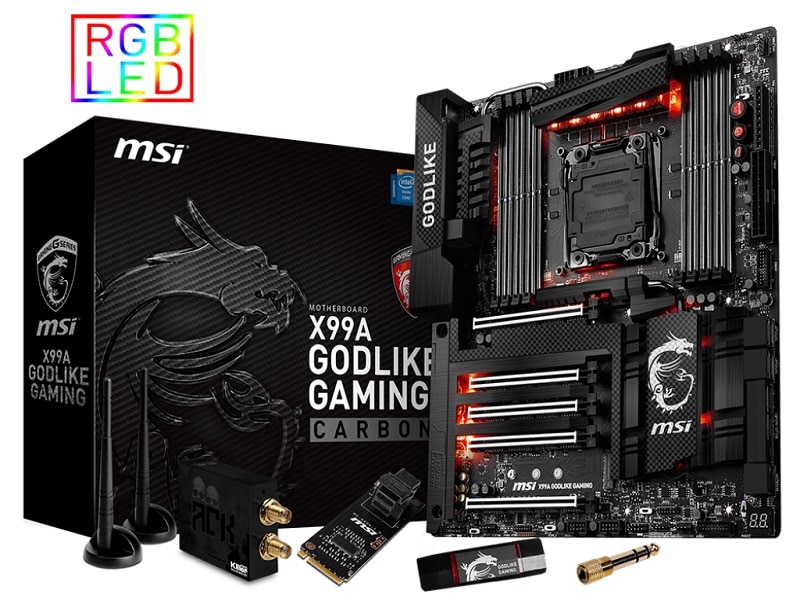 The X99 platform targets professionals who consistently work with complex multi-threaded workloads and require flagship processors to dramatically reduce compute times. For example, the advent of the extremely capable 5960X 8-core CPU leveraged extra performance during video editing, RAW photography and other industry-standard applications. As a result, motherboard vendors have fixated on a neutral and functional design philosophy instead of spectacular gaming functions such as LED lighting effects. This makes sense because any motherboard sporting the 2011-v3 chipset is an expensive proposition with contrasting demands to the average enthusiast.
However, this dramatically changed when Intel transformed their pricing strategy on the i7-6700K due to supply issues which resulted in a significant price hike from £240 to £320 and made the CPU perilously close to the 6-core 5820K. Despite being on the production line for some time, the i7-6700K is still within a similar price bracket and usually costs at least £270.  I mention this because Intel has inadvertently encouraged prosumers to shift from the mainstream chipset to the X99 platform. Motherboard companies are well aware of this phenomenon and steadily breaking the mould to create new X99 products sporting a more spectacular aesthetic design. MSI's innovative approach with the X99A GODLIKE GAMING CARBON perfectly illustrated this new niche in the market and created a premium product which any user would be proud to own.
On the other hand, the black and red colour scheme was too familiar to some users who've grown tired of this overused combination. Thankfully, MSI listened to user feedback and decided to forge the GAMING CARBON range which evokes a more sophisticated feel. Today, we're taking a look at the X99A GODLIKE GAMING CARBON which is the company's top-tier motherboard and supports the gorgeous Mystic Light technology. Not only that, the motherboard incorporates two Killer E2400 LAN ports, USB 3.1, Audio Boost 3 Pro, Turbo U.2, DoubleShot-X3 PRO WiFi and more! The package is bundled with various extras to emphasise the product's credentials as the most luxurious consumer motherboard available today. I'm interested to see if MSI has made any other changes outside of the motherboard's styling.
Specification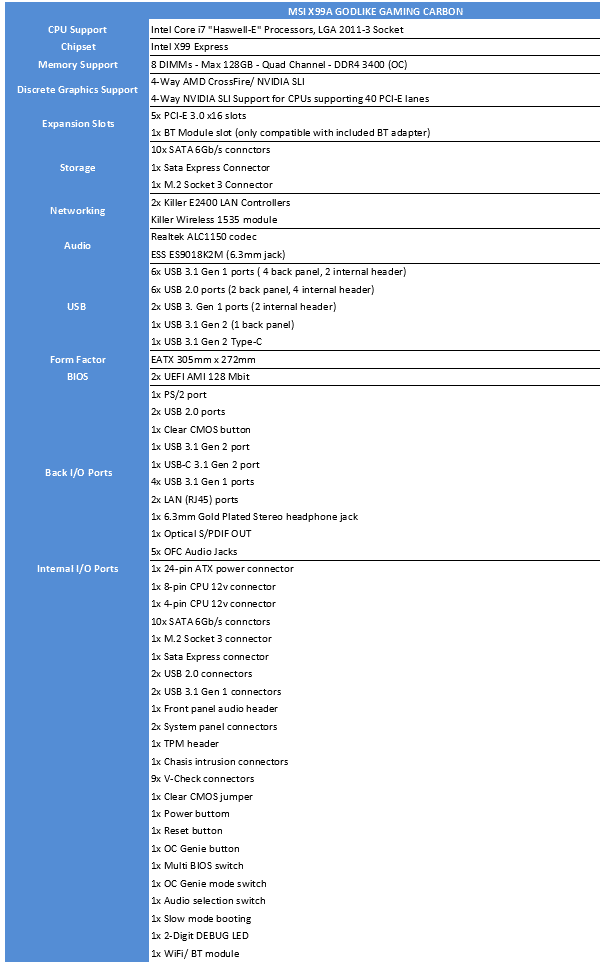 Packaging and Accessories
The motherboard is packaged in an absolutely stunning box which showcases the carbon-fibre inspired theme. I'm really fond of the carbon look on the iconic MSI gaming dragon which seems to be watching my every move in a suspicious manner. On another note, the box features very high-quality cardboard and glides open via a magnetic flap. In turn, this creates a premium experience which suggests the high investment was worthwhile.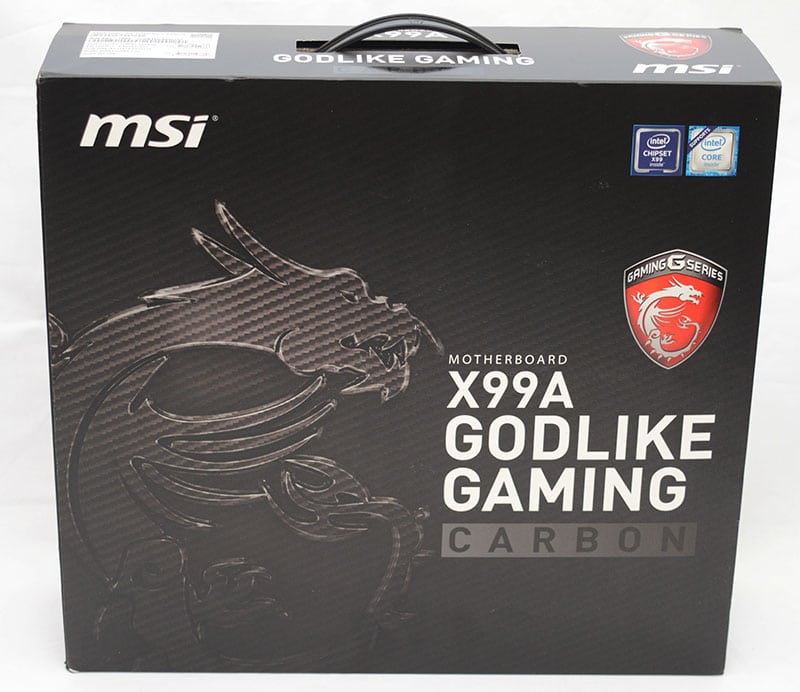 On the rear section, there's a detailed explanation of the motherboard's unique selling points including Mystic Light, Turbo U.2, Audio Boost 3 Pro and much more. This information is presented using high-quality images and positioned in a logical arrangement.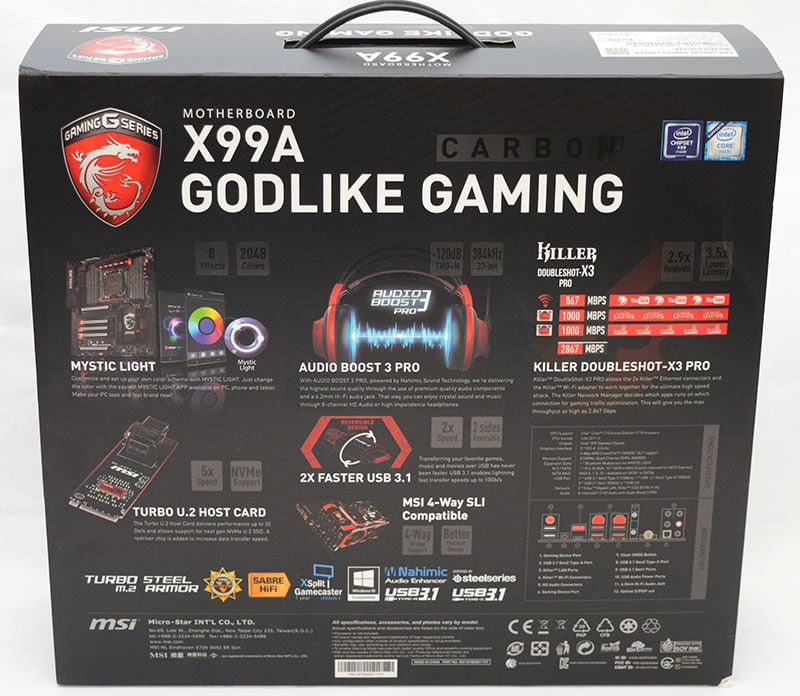 MSI opted for a textured box and striking branding on the sides to emphasise the motherboard's luxurious package.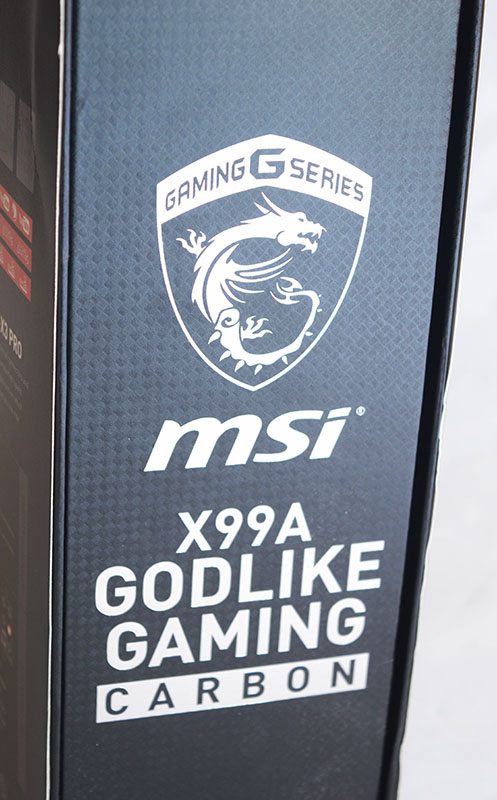 Once the main cover has been removed, we can see the breathtaking box sporting an understated version of the MSI gaming logo. The contrast between the elegant black box and white emblem is terrific and certainly looks the part.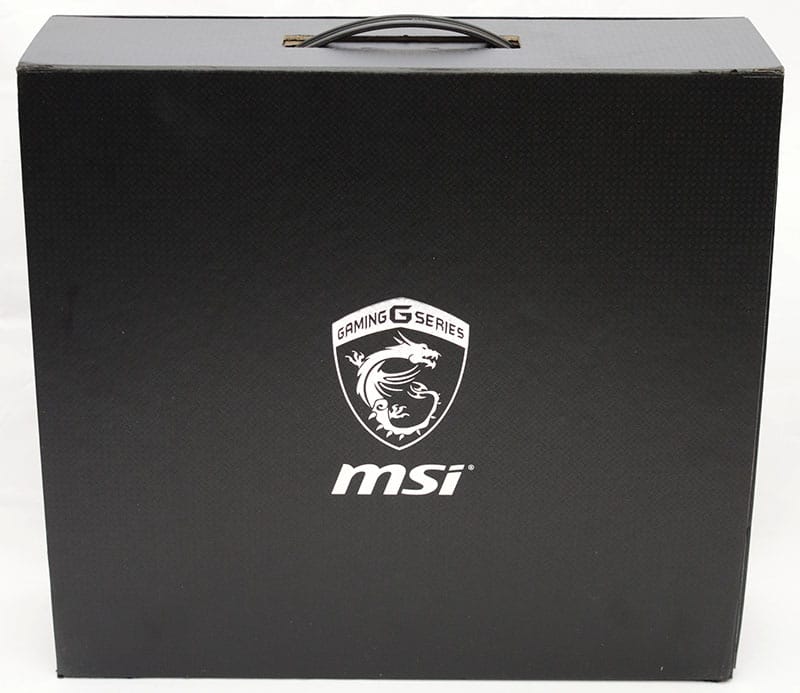 As expected, the X99A GODLIKE GAMING is packaged with a huge range of accessories including a door hanger, user's guide, cable labels, poster, case badge, installation guide and driver's disk – but wait there's more!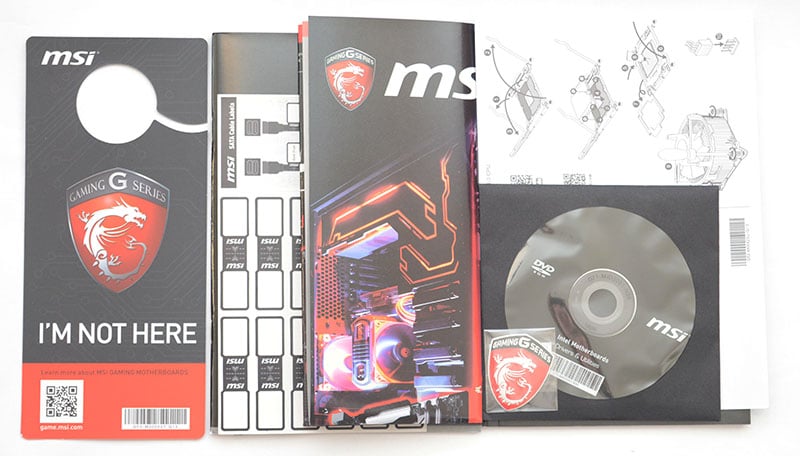 The poster consists of a high-quality print and exemplifies MSI's strong market position in the gaming sector.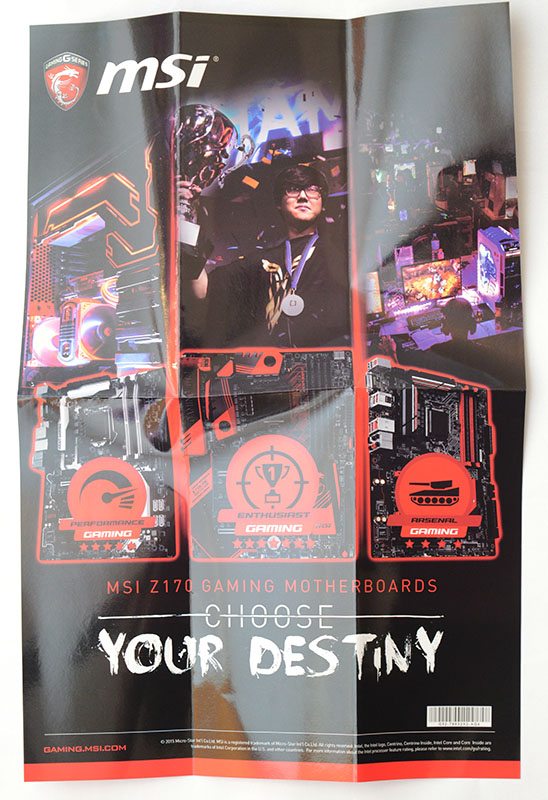 The opposite side contains a comprehensive motherboard layout diagram which can be very useful if you misplace the user's guide. Furthermore, it's much quicker to glance at a large poster with a visual run-down instead of relying on a fairly monotone manual.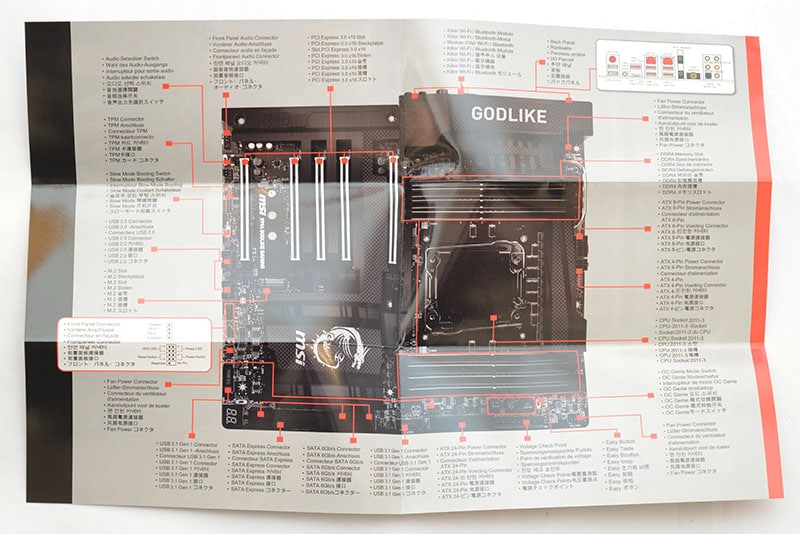 MSI also provide you with two antennas, a 6.3mm to 3.5mm audio adapter, voltage check points, Turbo U.2 host card, USB 3.1 OTG USB Flash Drive, M-connectors and an I/O shield with a soft velvet padding.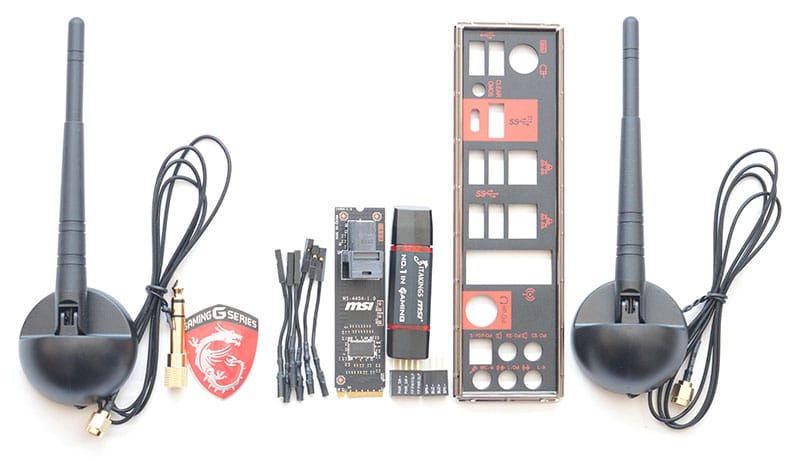 The motherboard comes with 10 SATA cables for all your storage needs and four SLI bridges opting for various lengths.