MSI X99S XPOWER AC (LGA 2011-3) Motherboard Review
---
---
---
Ryan Martin / 8 years ago
Introduction, Specifications and Packaging
---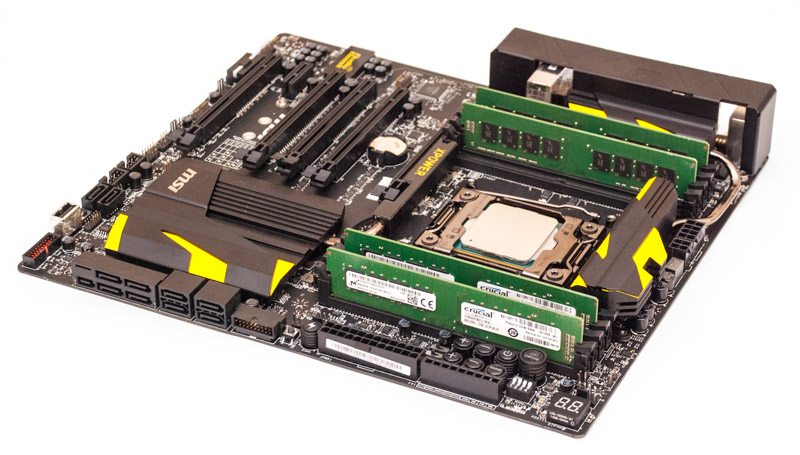 Every major motherboard brand has a particular flagship board that targets overclocking on Intel's new HEDT X99 platform. Gigabyte have their X99 SOC-FORCE, ASUS have the Rampage V Extreme and ASRock have the X99 OC Formula. Today we are looking at MSI's flagship OC board, the X99S XPOWER AC. Despite being an "overclocking" board the X99 XPOWER AC gets endowed with a lot more consumer-friendly features than you might expect. The AC in its name denotes the fact this board ships with an 802.11 AC WiFi module and antennae. MSI have also equipped their AudioBoost audio package, a shed-load of USB 3.0 connectivity, dual Intel Gigabit NICs and of course a stylish design. However, overclocking features make up the DNA of this board. MSI calls the overclocking features "OC Essentials" and they are mainly buttons, check points and LEDs. There are also less visible things like CPU overcurrent protection built into the board and even a USB flash drive for saving BIOS OC profiles.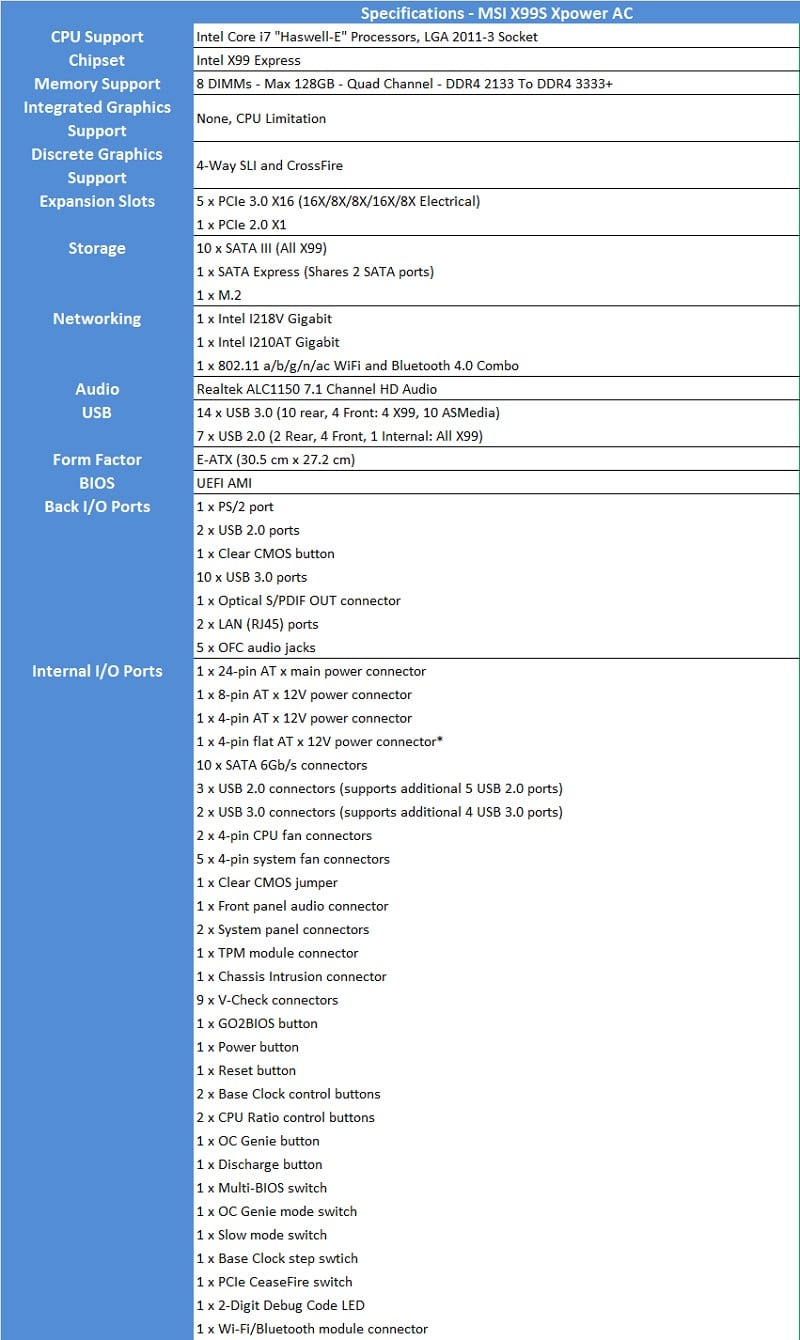 Packaging and Accessories
The MSI X99S XPower AC has a huge box which isn't surprising given its E-ATX form factor and rich accessory package.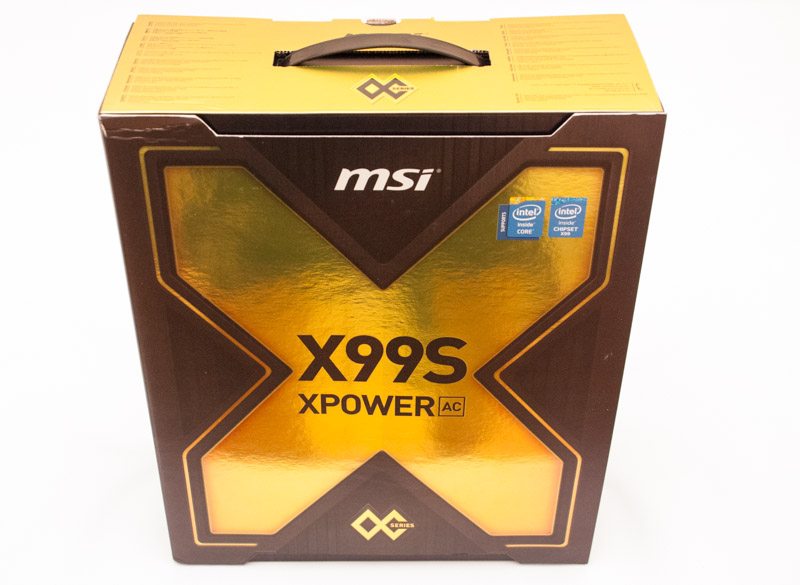 Around the rear of the box we find a lot of information about the product but we'd like to point you to the official product page for a more comprehensive overview.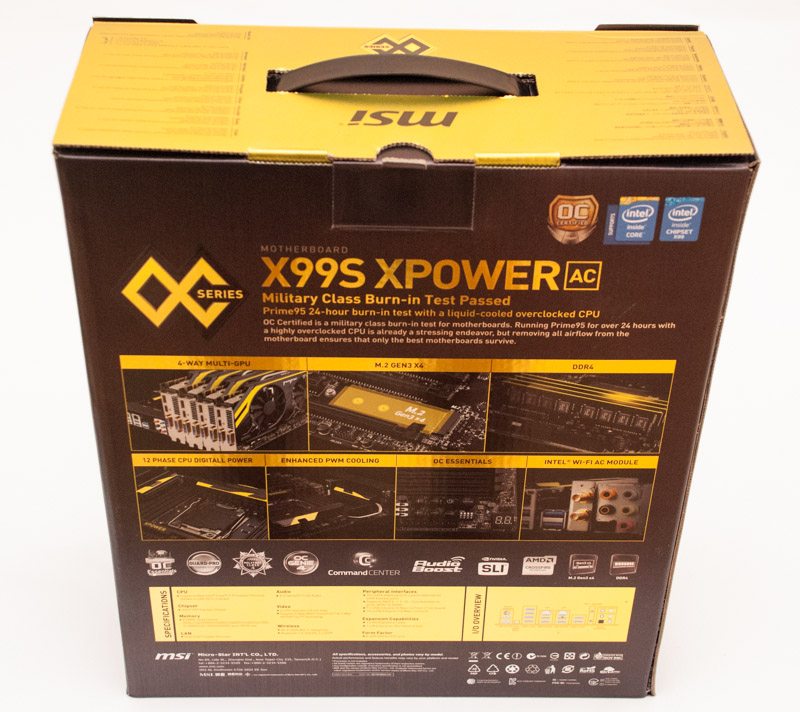 Let's get stuck into what's included with the MSI X99S XPOWER AC because trust me – there's a lot! Up first we have utility DVDs and documentation.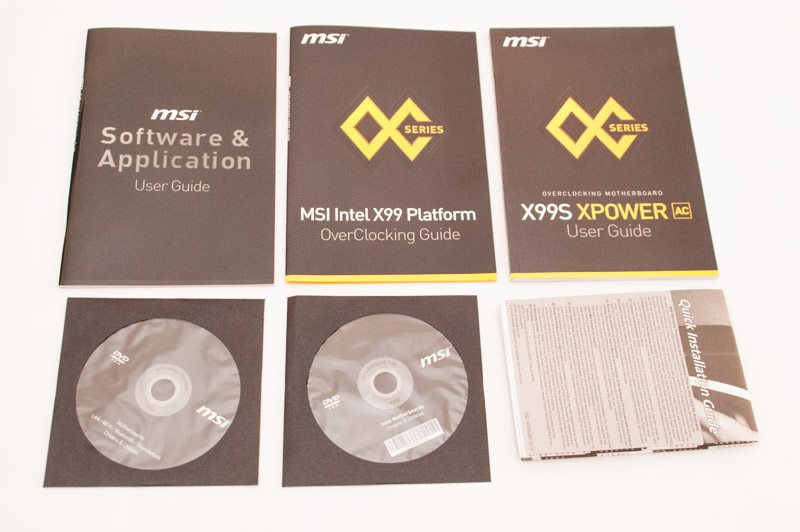 Next we have a poster, some stickers, a door hanger and more documentation.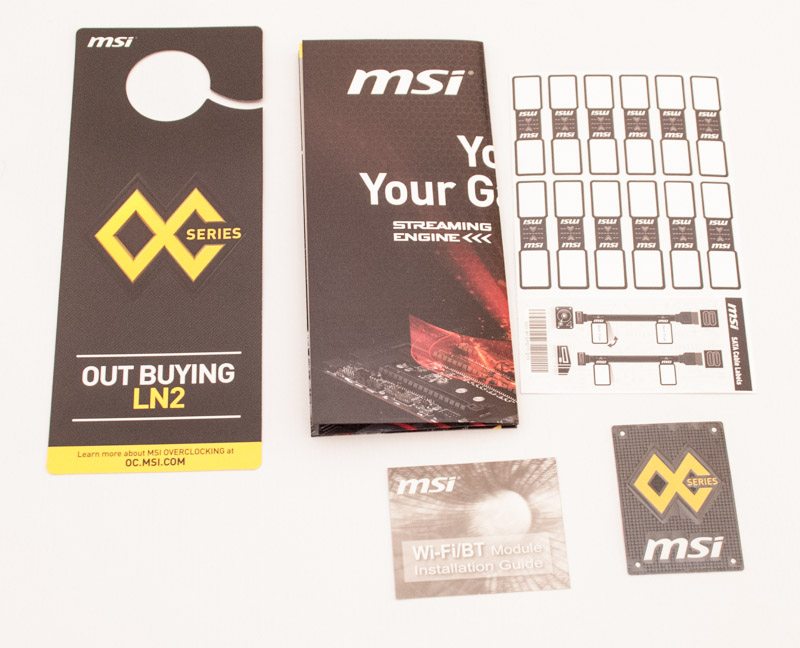 Next we find some OC features such as a modified backplate designed for LN2 pots and a delid die-guard for anyone brave enough to delid a Haswell-E CPU. Remember Haswell-E CPUs have the "lids" soldered onto the die so removing them is near impossible if you're not highly experience. It isn't like with Haswell & Z97 (or Ivy Bridge and Z87) where removing them is super-easy and all that's required is a flat razor.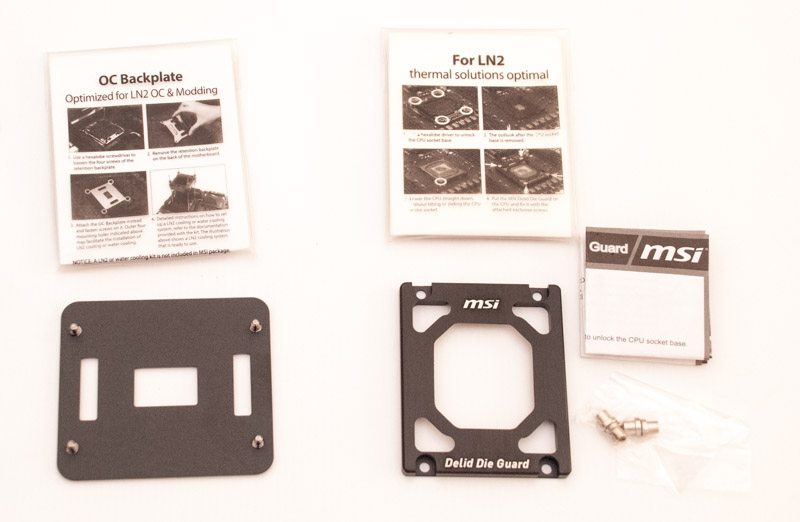 The accessories keep coming: MSI provide a USB flash drive with the drivers & utilities on (hallelujah!), a labelled rear I/O , V Checkpoint cables, front panel connectors  and various SLI bridges.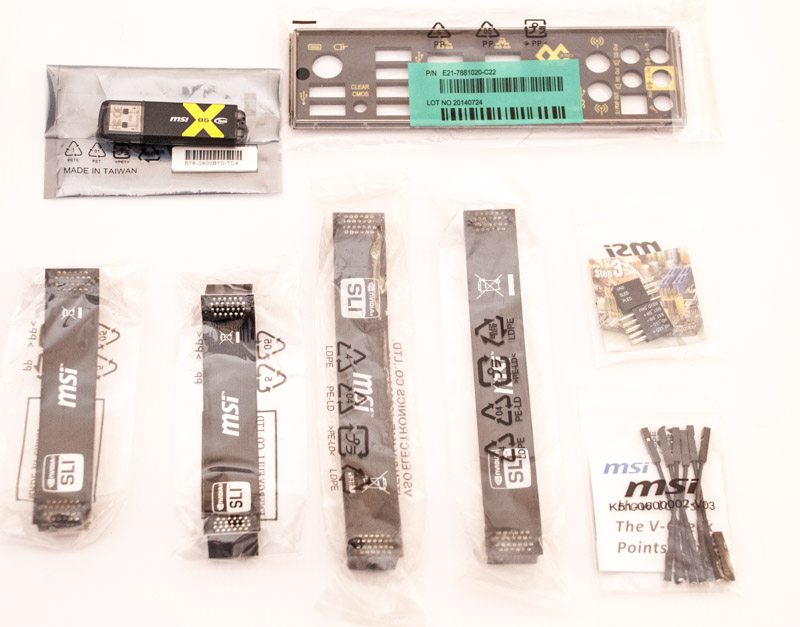 MSI also provide 7 SATA cables, a molex to dual SATA adapter and a eSATA bracket if you want eSATA at the rear of your system.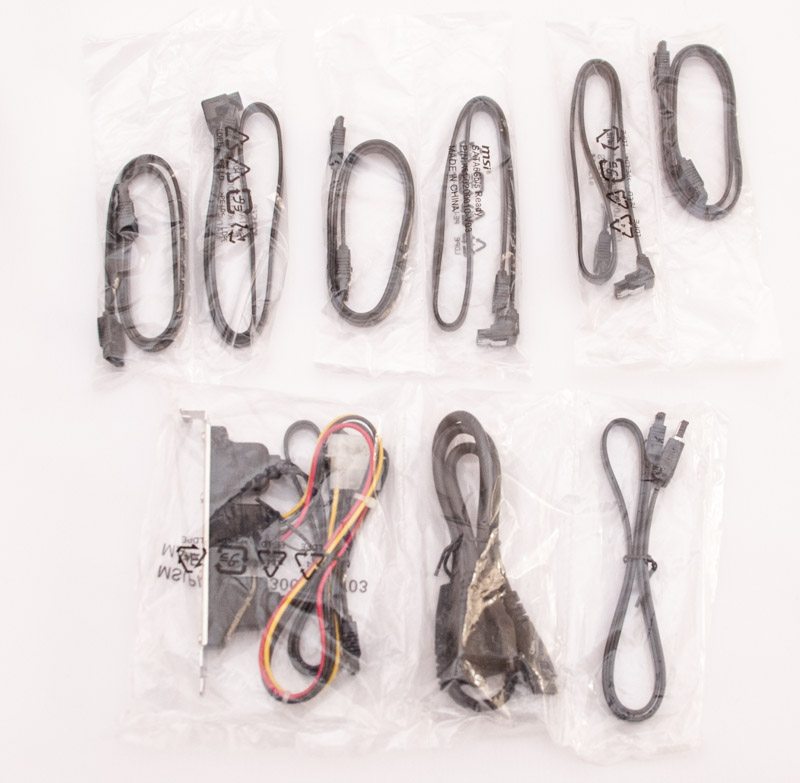 To round off the accessories we find the WiFi antennae and MSI's OC Fan Stand which allows you to mount a fan at the edge of the motherboard to blow air onto the CPU/DRAM area.