NBMiner Update Finds 'Workaround' To Nvidia LHR Mining Limiter
---
---
---
Mike Sanders / 1 year ago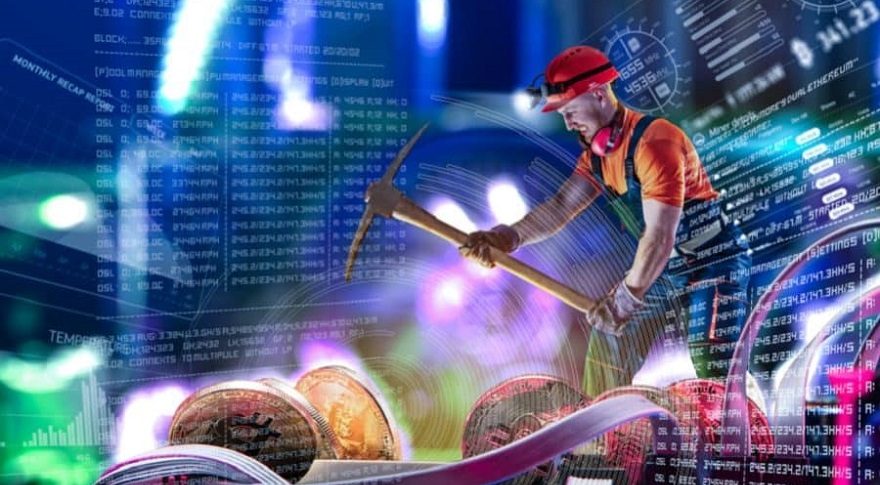 Following the launch of the GeForce RTX 3060 graphics card at the start of the year, Nvidia introduced its very first GPU that featured anti-mining technology. The main concept of the design was that this would hopefully result in the 3060 going to gamers rather than being sat in a cryptocurrency station. The hard work put into this was, however, all completely undone by Nvidia themselves shortly after its release when they accidentally launched a beta driver update that completely removed all the anti-mining protections. Doh!
While the application in that respect failed, however, the concept was still sound. And in May, Nvidia completely revised pretty much their entire 30XX range (excluding the 3090) to feature a new and improved 'LHR' (Lite Hash Rate) technology that has, so far, proven to be pretty successful. – Following a report via Videocardz, however, it would appear that the latest update to the highly popular NBMiner software may have found something of a potential workaround.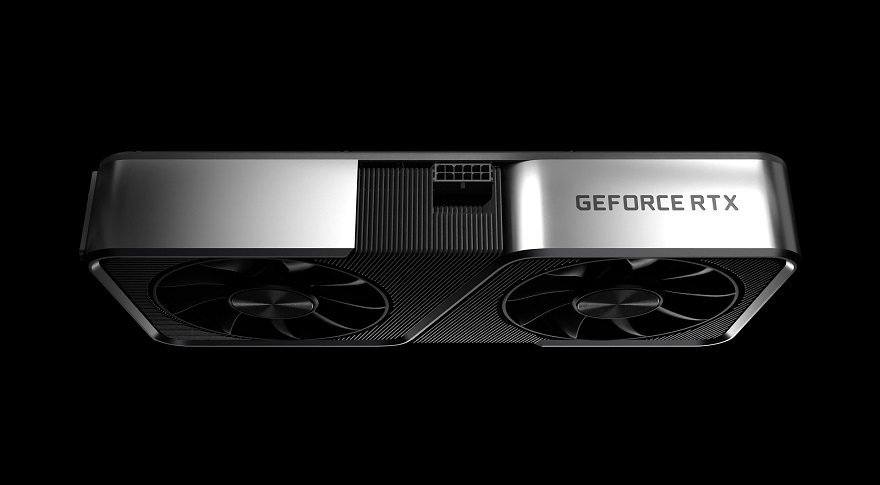 NBMiner Update Improves Nvidia 30XX 'LHR' Hash Rates
As part of the newly revised Nvidia 30XX LHR designs, when compared to the original models, their hash rate production was effectively, and across the board, cut in half. Following the launch of the latest update to NBMiner, however, the patch notes reveal that with a few tweaks to the configuration this can be increased from around 50% to 70% of the graphics cards' full mining potential. – Although 70% is theoretically achievable on Nvidia LHR GPUs, however, NBMiner does note that a more stable experience can be found at 68%.
It should be noted though that this doesn't mean that Nvidia's LHR protections have been broken. More accurately, NBMiner has found a means of essentially telling its own software that the GPU is capable of producing a hash rate far greater than it really is. It is, therefore, more of a workaround rather than an outright bypass.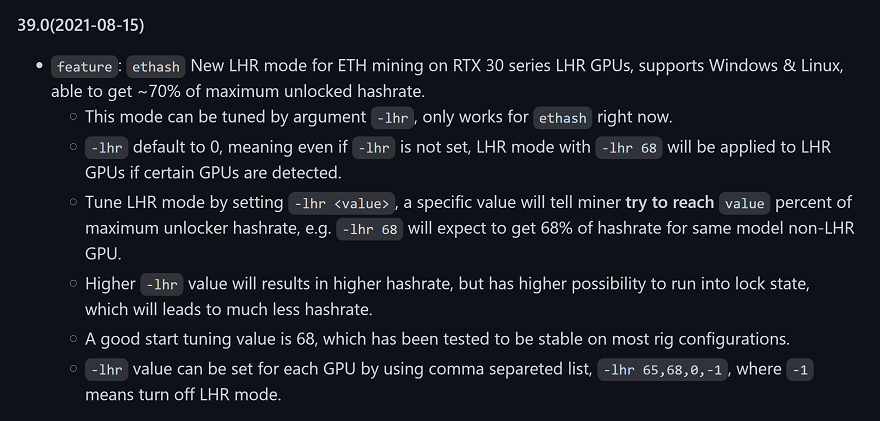 What Do We Think?
This is clearly not a perfect solution for those within the cryptocurrency industry looking to get the best out of the mining-restricted Nvidia 30XX LHR graphics cards. They still remain largely an illogical choice compared to the earlier samples that didn't have the restrictions in place. Or, indeed, simply alternative models such as those from AMD that have no anti-mining tech whatsoever. Another clear 'problem' is that this performance boost currently only works on Ethereum.
However, the downside for general gaming consumers is that with the mining performance raised from 50% up to a stable 68%, some cryptocurrency firms might now view this as an acceptable level, making the Nvidia 30XX LHR GPUs an unideal but acceptable option. – Fortunately, the recent trend for mining has died down a little over the last couple of months and, as such, and although certainly not representing the sole factor, GPU supply levels should continue to slowly but surely improve. Depending on what you do with your graphics card, however, will clearly affect how you view this news.
What do you think? – Let us know in the comments!