New Enermax Liqtech AIOs Provide 100% TR4 Socket Coverage
---
---
---
Ron Perillo / 5 years ago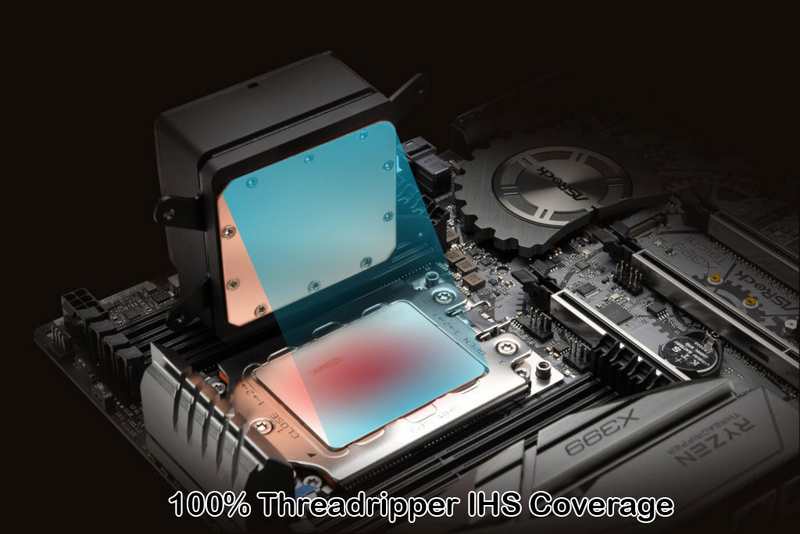 Some cooling manufacturers are announcing support for AMD's massive Threadripper TR4 socket CPUs. Although they are in fact, only providing new mounting brackets for the same block used on AMD AM4 and Intel LGA115x CPUs. However, there are manufacturers such as Enermax who actually have new TR4 socket-specific coolers that provide full 100% IHS coverage.
Enermax Liqtech TR4 AIO Series
The new Enermax Liqtech TR4 AIO series is available in 240mm and 360mm radiator sizes. It supports an astounding 500W+ TDP capacity and is ideal for high-end overclock PCs. The pump block is still the same low-profile design as the regular Liqtech, utilizing ceramic nano PI bearing. However, it is quite powerful, able to move the coolant at 450L/h. The copper cold plate also uses a patented shunt-channel technology for eliminating boundary layer and for optimal heat transfer. The 400mm long tubing uses flexible polyamide rubber with a sleeve cover. It is highly flexible while maintaining zero permeability and kink-free operation throughout its lifetime.
The bundled fan uses Enermax' twister bearing and operates at speeds of 500 to 2300 RPM. It is able to deliver up to 6.28mm H20 of static pressure and up to 102.17 CFM of airflow. To minimize noise, these fans have rubber pads on each corner for vibration absorption.
Enermax Liqtech TR4 Installation Video