Nooie Cam 360 Review- Security With a Twist!
---
---
---
Peter Donnell / 5 months ago
A Closer Look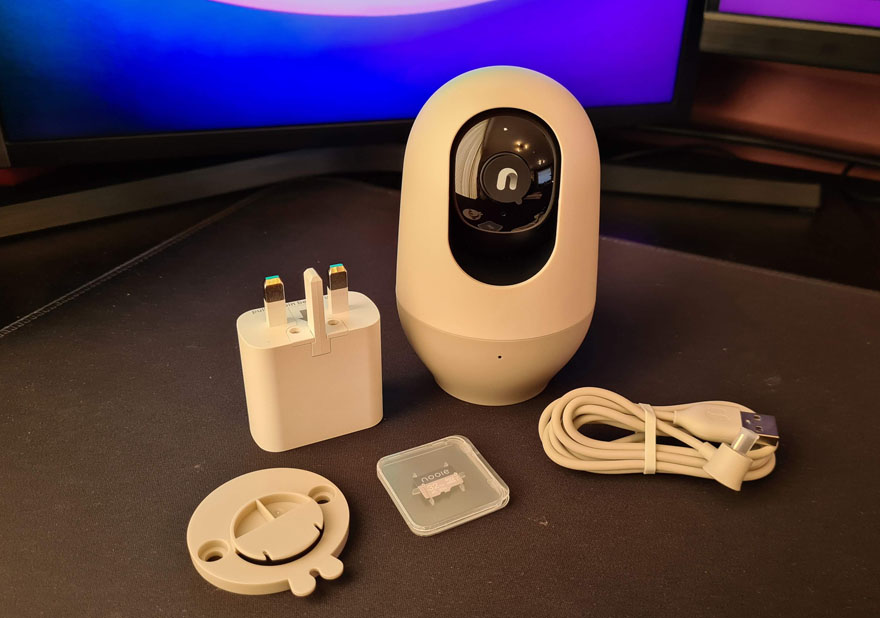 The Nooie 360 Cam is a pretty little thing, it's a lovely looking product that would not look out of place in virtually any home environment. It has a design that's similar to a smart home speaker or one of those fancy electric air fresheners. It's not too big either, coming in at 124 x 78 x 68mm so it'll fit on a small shelf or nook easily enough. Furthermore, it weighs 259g, so while it's not heavy it feels plenty robust and stable relative to its size.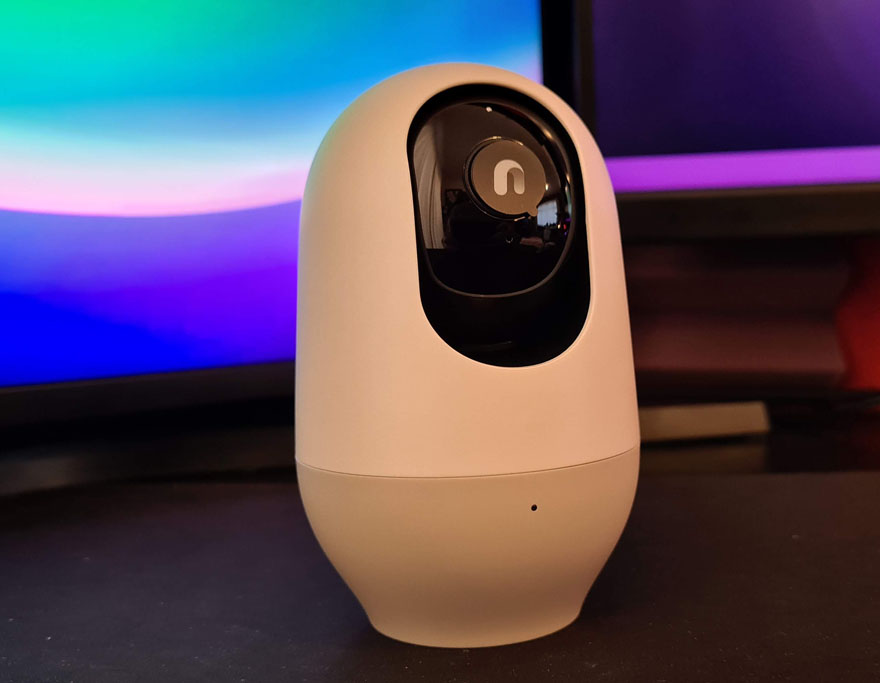 The camera is mounted on a tilting mechanism but also on a 360-degree rotating base. This allows it a lot of freedom of movement, so it can always look where you need it to. Tempted to glue some little guns on the side and make it look like a Portal Sentry Turret… hmmm.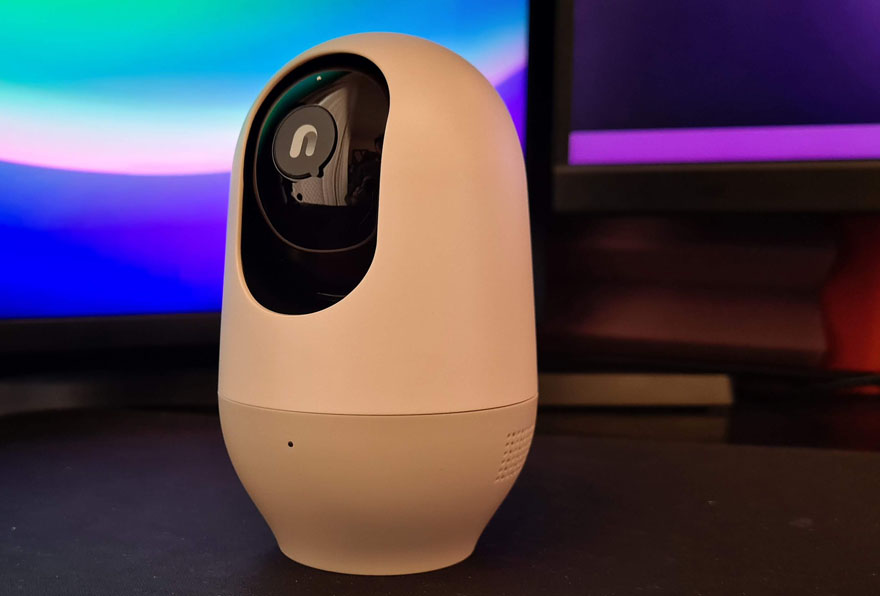 There's a small ceiling mount included too, so you can mount it upside down if you desired.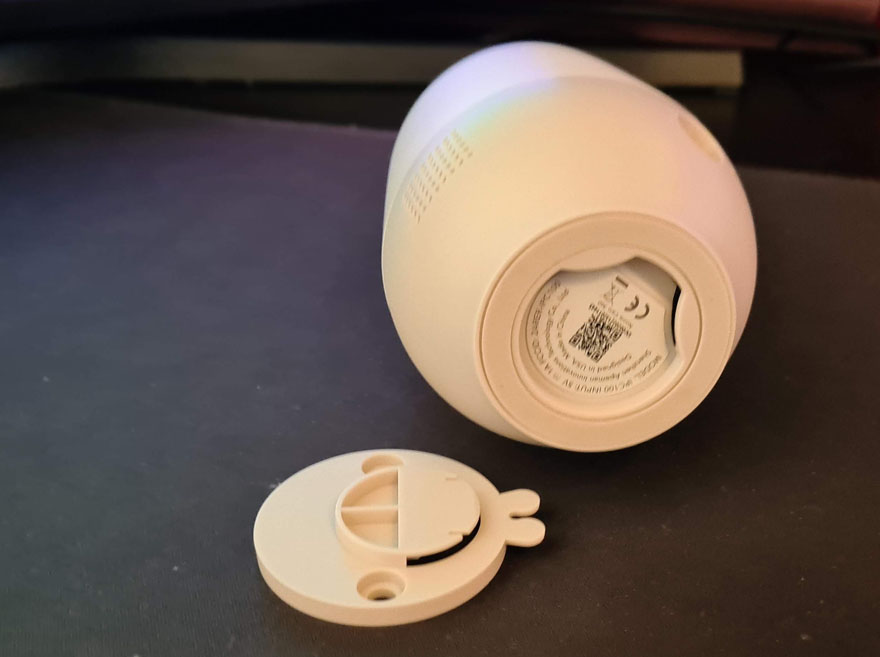 The camera has an impressive FOV of 101 degrees. That'll likely lead to some lens warping when looking at the footage, but this isn't for filming YouTube skits, it's for seeing as much of the activity in a given space as possible, and it'll certainly achieve that.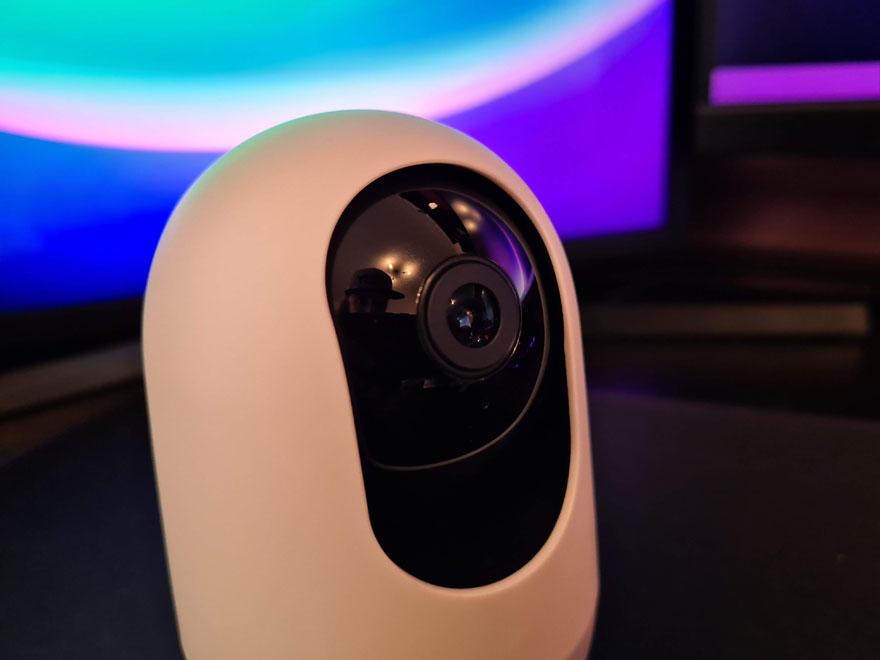 The camera is designed to shoot at 1080p and 15 FPS, which is a good mixture of resolution quality while also not being overly demanding on storage space. You have the option to store locally on your own MicroSD card, in the cloud, or simply live stream to a compatible device as you see fit. MicroSD Cards should be class 6 or above, from 4G to 128G. Cloud storage will be available with 7 days, 15 days, or 30 days storage options.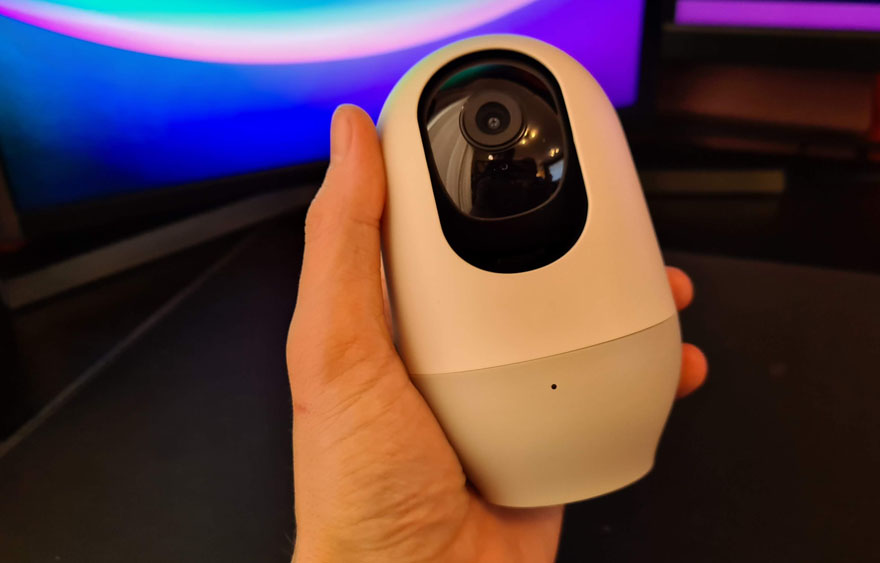 The camera supports 802.11 b/g/n 2.4GHz (does not support the 5GHz network), so be sure you've got a compatible network to connect it to. It's wireless only too, so don't expect to use an ethernet cable here. You'll need a smartphone to set up too, and the app is compatible with Android 4.4+; iOS 8.0+.