Noontec TerraMaster F2-220 2-Bay SMB Cloud Storage NAS Review
---
---
---
Bohs Hansen / 7 years ago
Introduction
---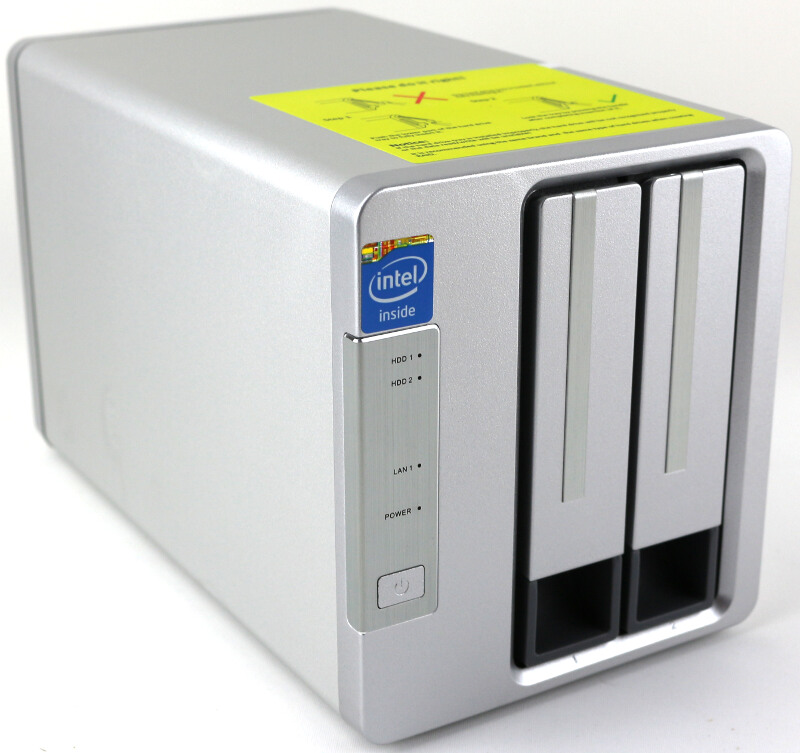 Today is a special day as it is the first time that I get to take a TerraMaster NAS for a spin in my testing area. TerraMaster might not be the most known NAS vendor, but they have a quite nice line-up of both NAS and DAS devices and today I'll be taking a closer look at the TerraMaster F2-220 small business and home cloud storage NAS server. TerraMaster is the NAS and DAS division of Noontec.
The F2-220 is quite a powerful device despite its small form factor. The NAS itself is barely higher than a hard drive and not much longer either. The aluminium-silver chassis looks great with its simplicity. The chassis also serves a double function as the material features natural heat dissipation so the built-in fan barely has to work and it is already a low-noise fan. Despite the beautifully simplistic design, the NAS has pretty much everything you'll want from such a device, including hot-swapping drive trays.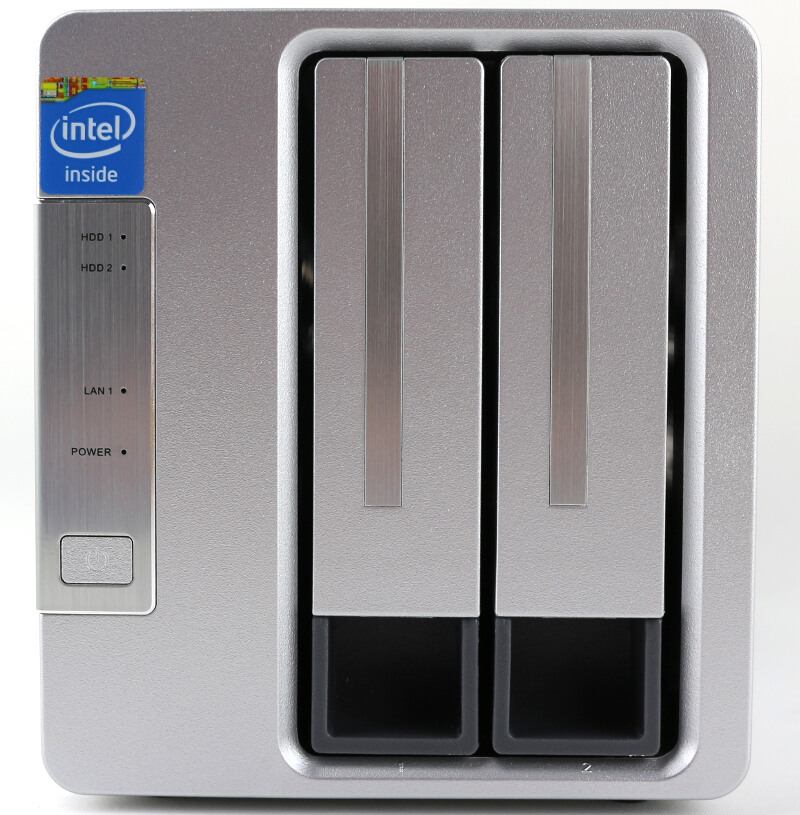 Internally, the F2-220 is built with an Intel Celeron J1800 CPU which is a dual-core processor that comes with a base clock frequency of 2.41GHz and a boost up to 2.58GHz. The processor is a nice choice for a system like this as it keeps the cost and the power consumption down while it still provides all the benefits of an x86 platform. The CPU carries a TDP rating of just 10W which might actually be lower as the Intel HD graphics aren't being utilized in this NAS. To match the CPU and the intended area of operation, the F2-220 comes with 2GB DDR3 1333MHz memory which can be upgraded up to 8GB. The F2-220 also comes with 8GB flash memory for the operating system, keeping the drives free for data and easier replaceable.
The F2-220 features all the basic connections you'll want. You get a USB 2.0 port that could be used well for wireless dongles and a USB 3.0 port to connect fast external storage for backups one way or the other. Network-wise, the F2-220 comes with a single Gigabit Ethernet port which should suit the CPUs performance well.
Officially, the NAS supports drives up to 8TB each which most likely is due to the EXT4 file format used. Bigger drives would exceed the 16TB limitation, at least in theory, but you should still be able to use 10TB drives in a single-drive setup. Whether you want to install 3.5-inch or 2.5-inch drives doesn't matter either as the drive bays have holes to mount the smaller drives and the NAS comes with all the screws included. It even supports 2.5-inch SSDs, should you want and need that extra performance over capacity.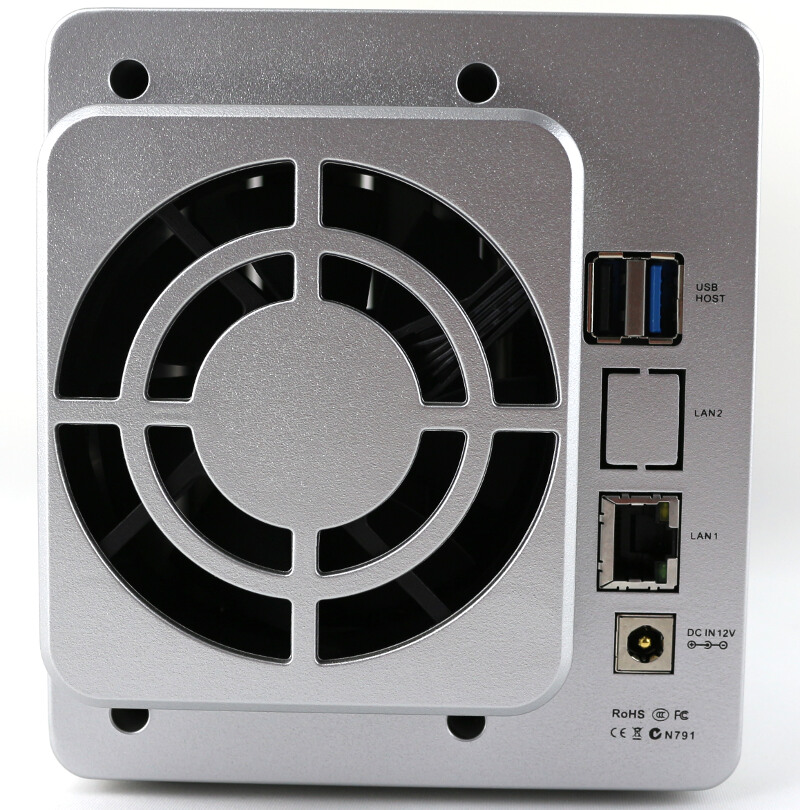 With two drives at our disposal, we have access to RAID 1, RAID 0, JBOD, and single-drive setups. Whether you want redundancy and failover, capacity, or speed – the choice is yours. Match the setup to your needs, as it should be. More capacity can also be added through the USB ports.
It also features a green energy-saving design where the power consumption of F2-220 is only 17W when in use and goes all the way down to just 2W in standby. The installed drives will also enter sleep mode after 10 minutes of inactivity which decreases noise, extend the life of your drives, and save electricity.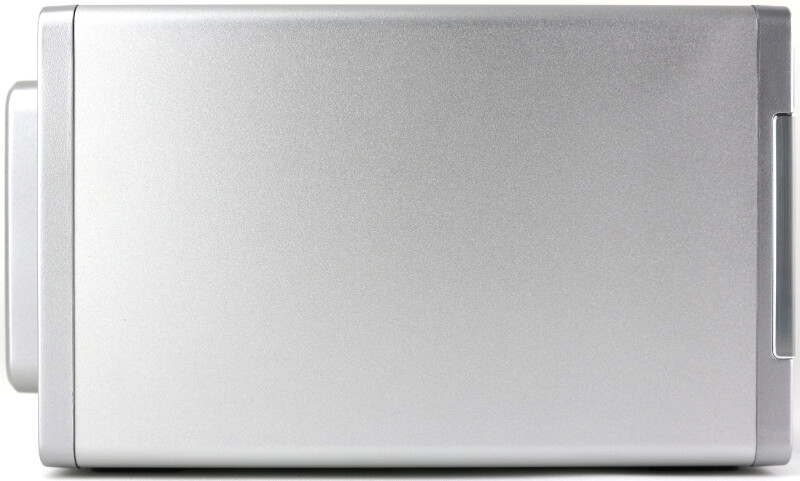 Now that we've covered the basic hardware, let us talk a bit about the software. The TerraMaster F2-220 2-bay NAS comes with the TOS Operation System (TerraMaster Operation System) version 3.0.25 and I have to say, it's quite nice to use. It features a simple and friendly interface with features that are quick to find, even for novice users.
TOS supports all three file services for local sharing, so it doesn't matter if your system is running MacOS, Windows, Linux, or Unit. With Samba, AFP, and NFS they're all covered. As an SMB server, it needs a little more and it has that in the form of iSCSI and an FTP server. All that together will make it very easy to get access to your network files from any system. The F2-220 supports up to 1000+ users with RBAC permission management and Windows ACL.
One of the main usages for a NAS is media storage and streaming and the F2-220 does this too with its support for DLNA and UPnP and it also has an iTunes server. Plex can also be installed which still is one of the most popular streaming services.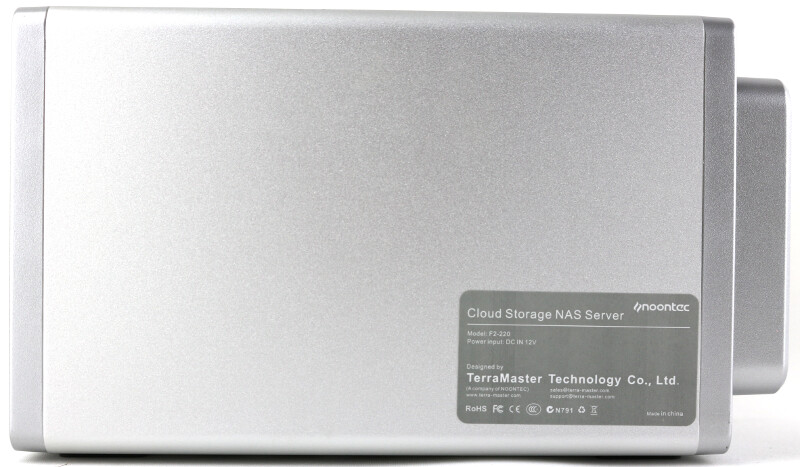 Business users will enjoy the file and mail server features along with the web server and MySQL server. Backups can be done via Time Machine, external USB storage, and Rsync remote backup as well as via the previously mentioned FTP server.
As a cloud NAS, the F2-220 also comes with several features the regard to cloud storage. You can easily connect to it from anywhere thanks to the DDNS features and use it as a personal cloud server for your mobile devices such as laptops, mobile phones, and tablets and there are apps for both Android and iOS besides the Windows and MacOS desktop assistants.
You can also sync your data the other way with the Dropbox cloud storage feature where the F2-220 synchronizes with a given Dropbox directory. An extra off-site backup is always a great thing to do and a cloud provider is the easiest way to achieve that.
Feature Highlights
Intel dual-core 2.4GHz CPU
2GB RAM (Upgradable)
NFS, AFS, SMB, FTP, and iSCSI
Personal and Dropbox Cloud features
Android and iOS apps available
Low power consumption of just 17 watts
Package and Accessories
TerraMaster packed the F2-220 in a beautiful blue box that showcases how the NAS look on the front.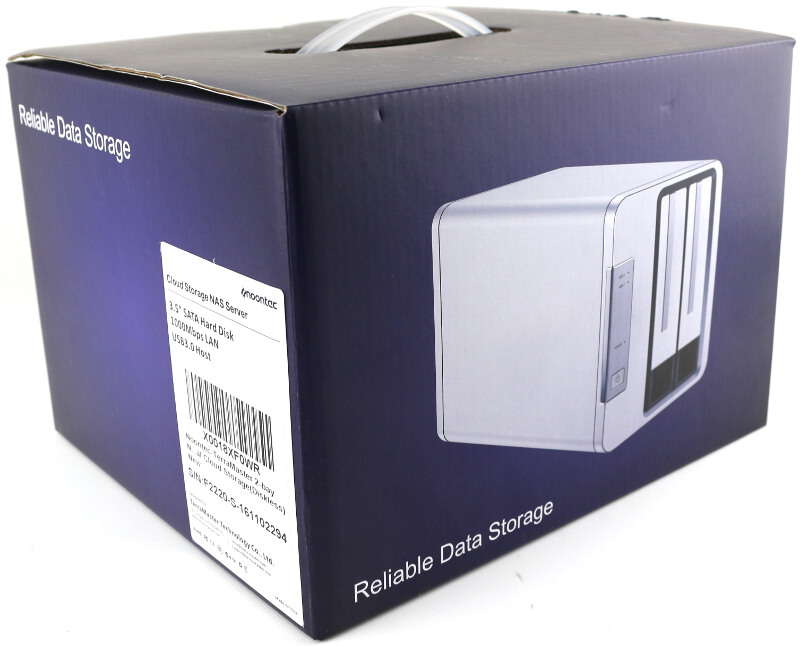 The only other information on the box is the sticker on the site that tells us what's inside.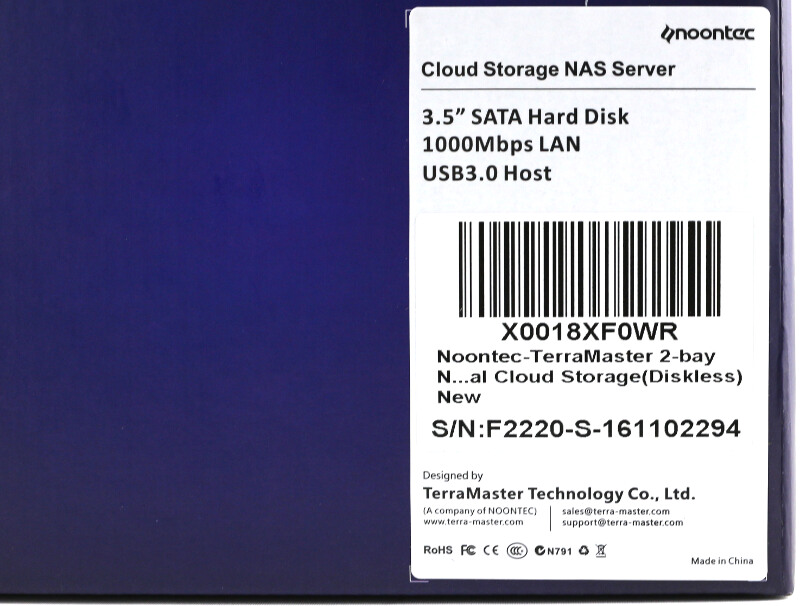 Inside the box is a quick installation guide that we'll use on the following pages and a network cable to hook it up to our network.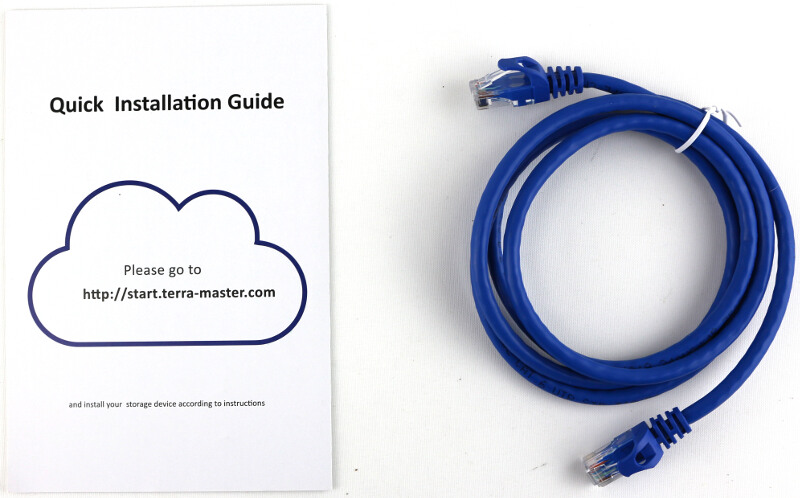 TerraMaster didn't just include screws for both 2.5-inch and 3.5-inch drives, they even included a screwdriver too. This mean that you don't need anything that isn't in the box to get started, besides hard disk drives.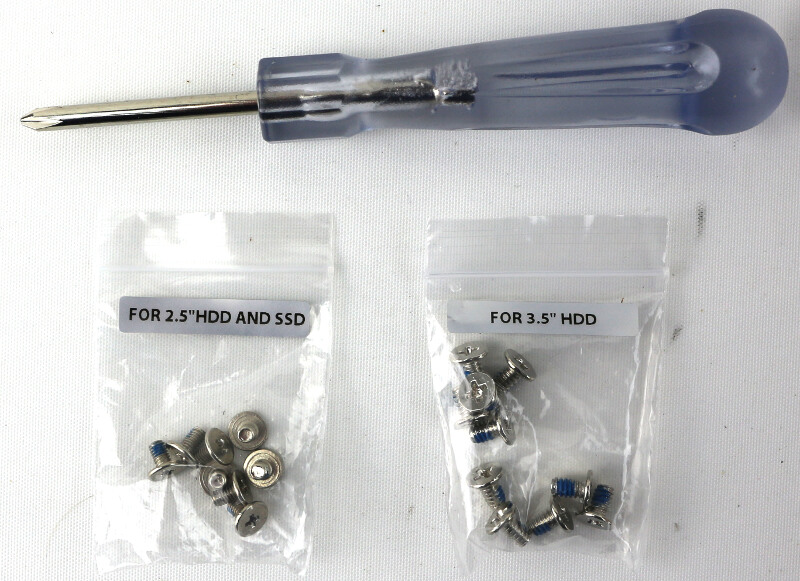 The included power supply is neatly wrapped up and has a velcro strip attached to it. This could help lay the cables better and more secure once you set it up. The adapter can deliver roughly 40W, plenty for this system.