Novatech Reign Paladin MKII Gaming PC Review
---
---
---
Mike Sanders / 3 years ago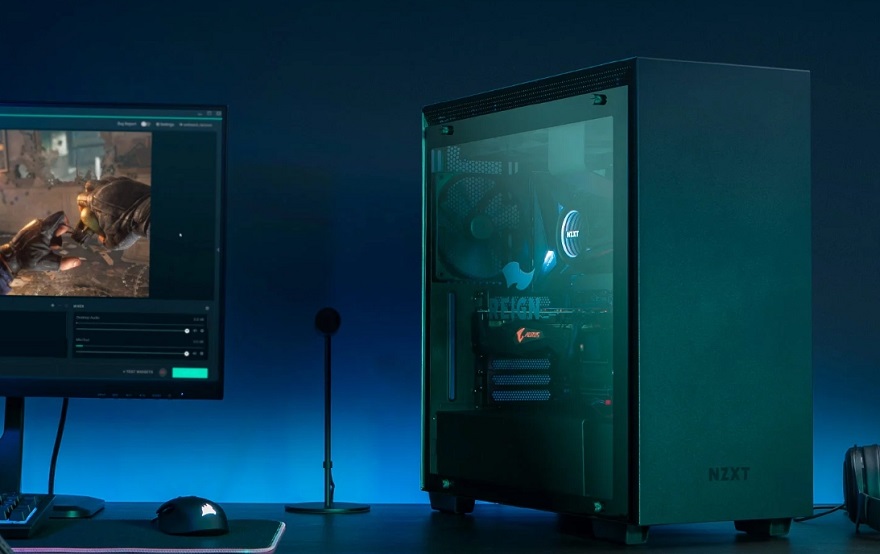 A Closer Look
As this is a pre-built system, it comes completely ready to run out of the box. All you need to do is hook up your monitor, keyboard, mouse then plug it in and away you go!
So, based on the specification we already know that this is a pretty impressive system. Well, at least on paper, but what are the aesthetics like and how well has it been assembled? – Let's take a closer look!
The Exterior
The main system exterior utilises an NZXT H700 chassis which is, without a doubt, one of the best (and most popular) system cases around at the moment. This, in terms of layout, appearance, and functionality.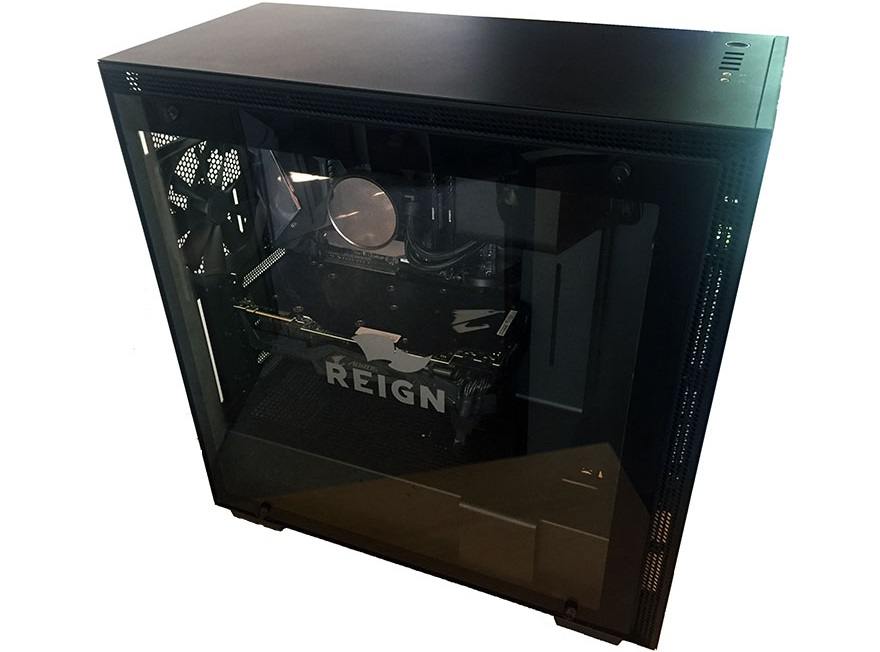 Admittedly, some may think that for a system this powerful, it's a somewhat 'bland' style to have. This is, however, a performance system and, as such, needs a chassis capable of meeting that remit!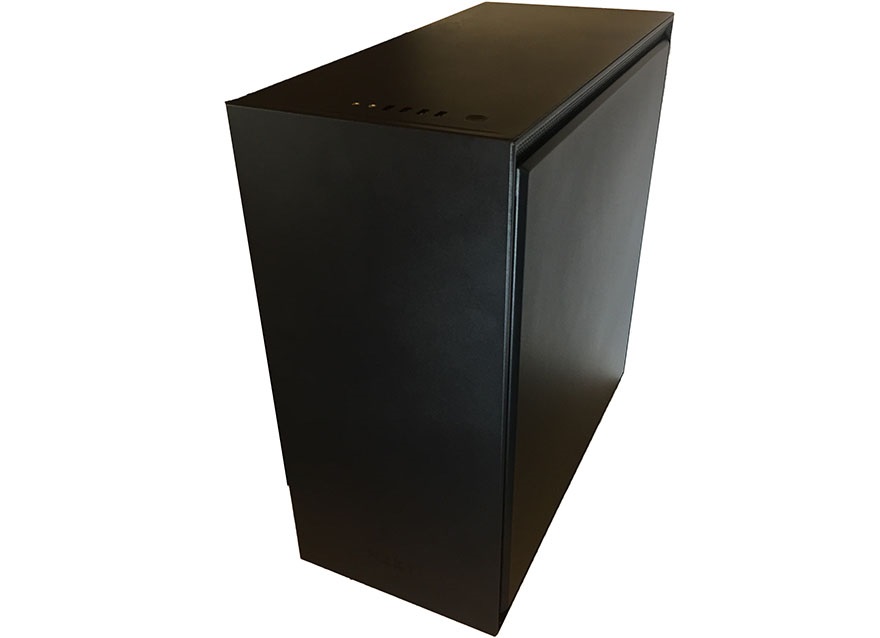 Overall, the system has a nice sleek look and that tempered glass side panel (more on that shortly) gives you an excellent window into what's happening on the inside.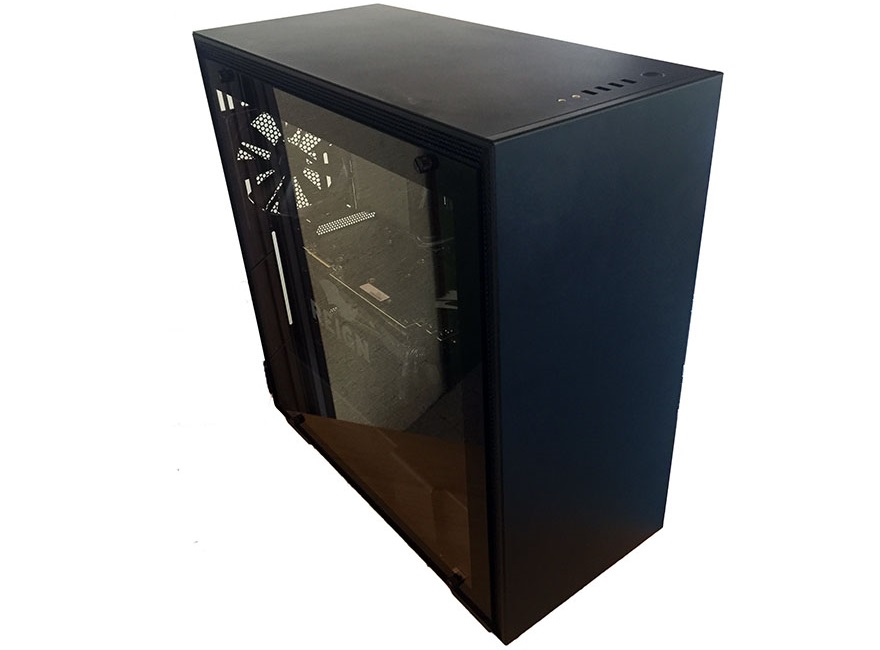 Exterior Detailing
Perhaps the single most eye-catching aspect of the system is the 'Reign' branding which has been applied to the tempered glass. With its silver colouring, it matches the overall system well and clearly picks up on the internal highlights.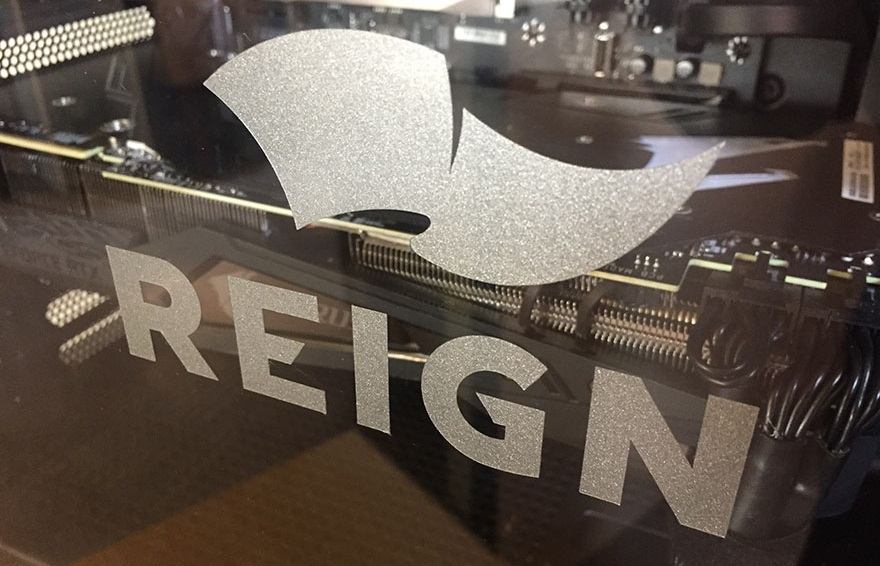 Being an NZXT chassis, there is, of course, a little branding to the base at the front. With this being black on black, however, you can only notice it at the correct angle or with the right lighting. It's a little more obvious in the image below, but that's only because we cranked up the light to make it more obvious.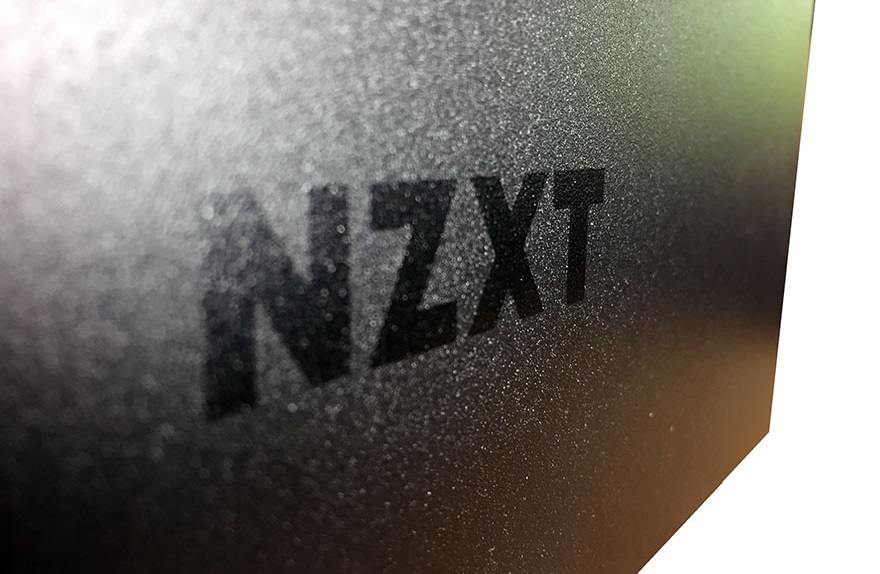 Ports and Connections
The top of the system has a good number of connections that are perfect for easy access. These include:
2 x USB 3.1 ports
2 x USB 2.0 ports
Power button
3.5mm audio in/out ports.
The only slight grumble we have (which is with NZXT rather than Novatech) is the lack of a reset button. It does, however, seem to be trending for chassis designs to no longer include one any more. I guess operating systems are more reliable these days.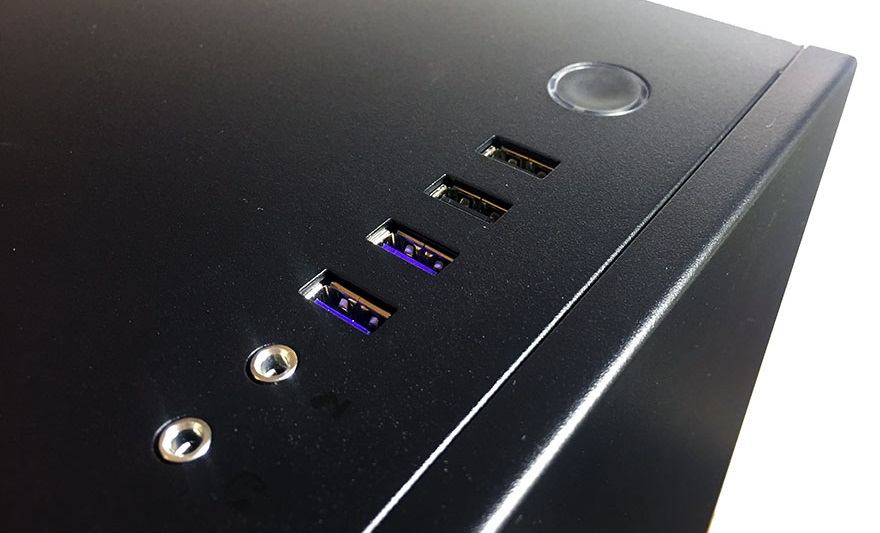 Rear I/O Panel
This system features a Gigabyte Z390 Aorus Master Z390 ATX Motherboard which is, without a doubt, one of the best Intel motherboards out there. As such, the rear I/O panel comes crammed full of connection ports. These include:
4 x USB 3.1 ports
5 x high/continuous power 3.0 USB ports (ideal for VR)
USB Type-C
2 x Wireless aerial attachments
Ethernet cable port
In/out audio ports
Another nice factor, which you don't usually see on motherboards, is that this has a rear power press button and also a 'Clear CMOS' option. In terms of what you need, this has it covered and then some!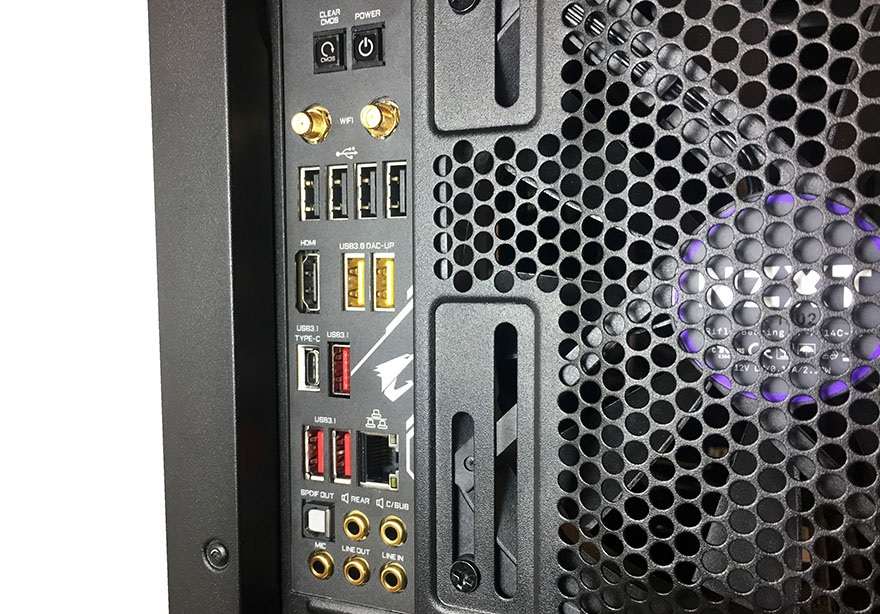 The Nvidia 2080 Ti comes with masses of output ports. Exactly why you would need 6 of them I don't know, but 3 DisplayPort and 3 HDMI connections should suit any situation! – Don't forget that additional USB Type-C port as well!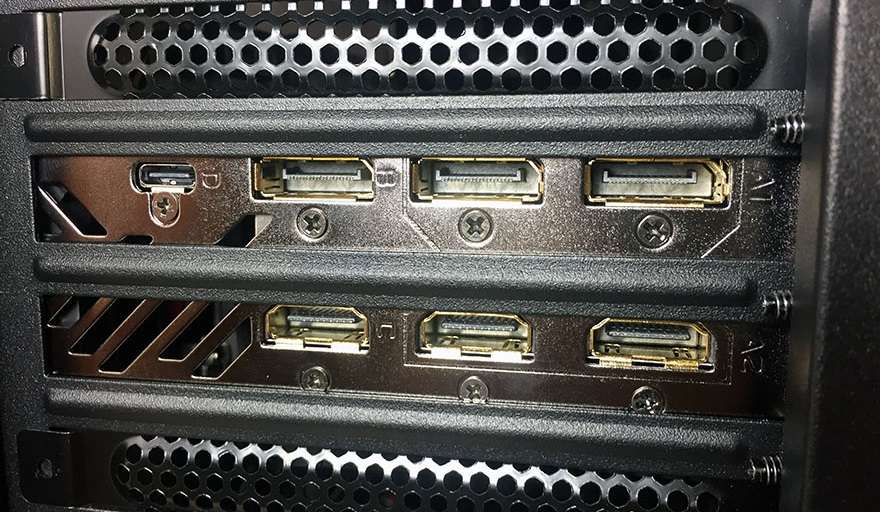 At the base of the system, we have the power supply which, if you know your brands (and their fonts), is a Corsair as indicated by the RM850x label.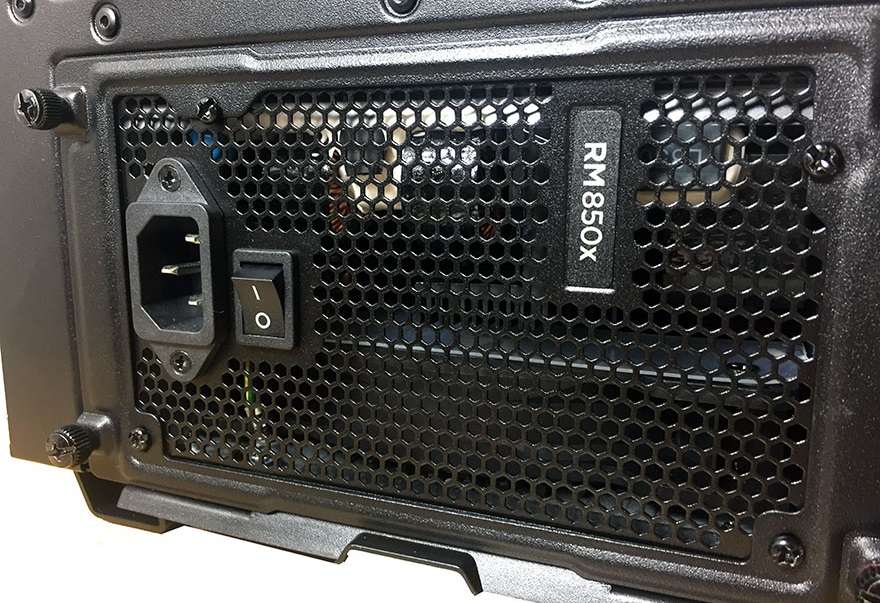 Ventilation & Air Flow
Removing the front panel of the chassis reveals 3 x 120mm intake fans. They also all have protectors which will allow air to be drawn in, but nothing that should prematurely make your system dusty. In addition, the protective covers are removable and can easily be wiped/cleaned.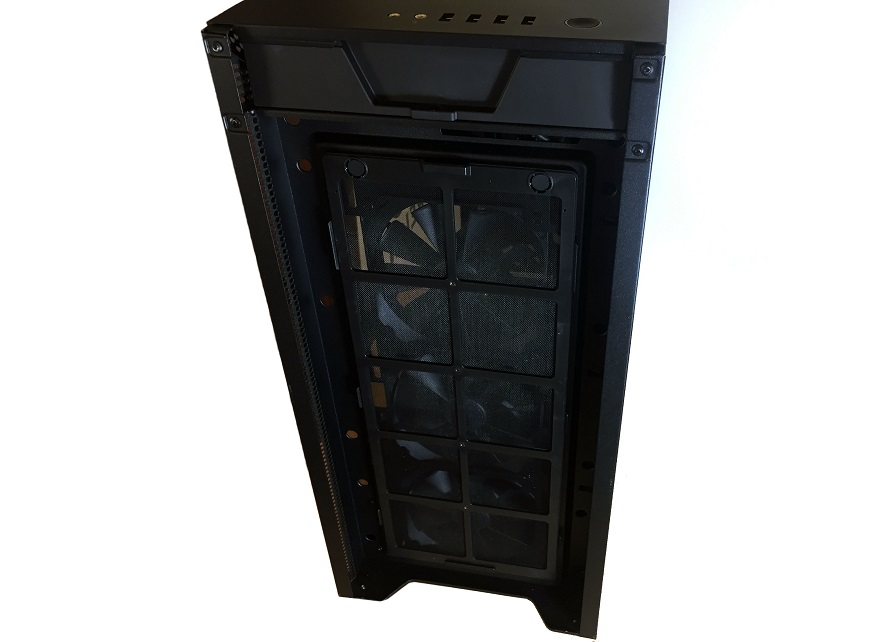 A feature that's a lot less obvious with the chassis is the external edges which have small vented panels. These run across the full lengths of the top and front edge of the chassis and should provide some nice passive airflow options.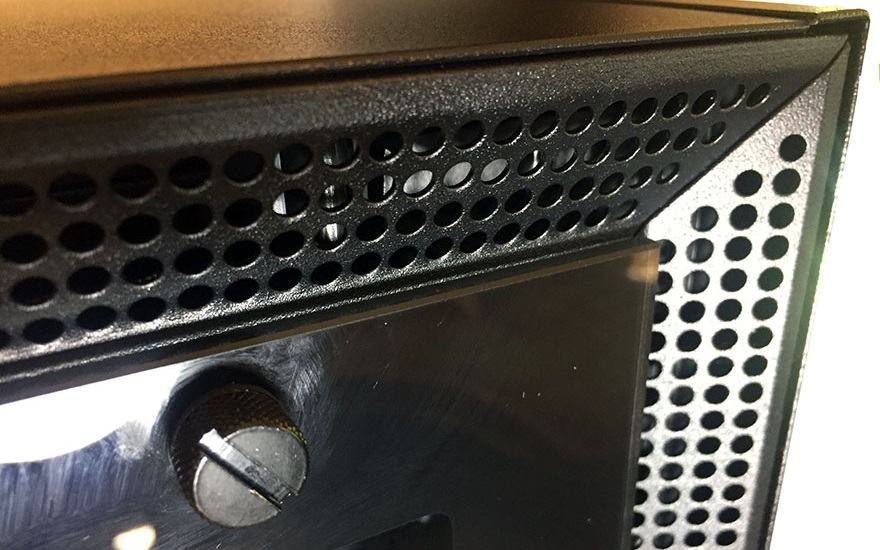 Overall
So far, it's pretty clear to say that the NZXT H700 was an excellent choice of chassis for this build. It carries all of the necessary space, while not being an overly heavy unit. In addition, it also provides a high and practical level of functionality.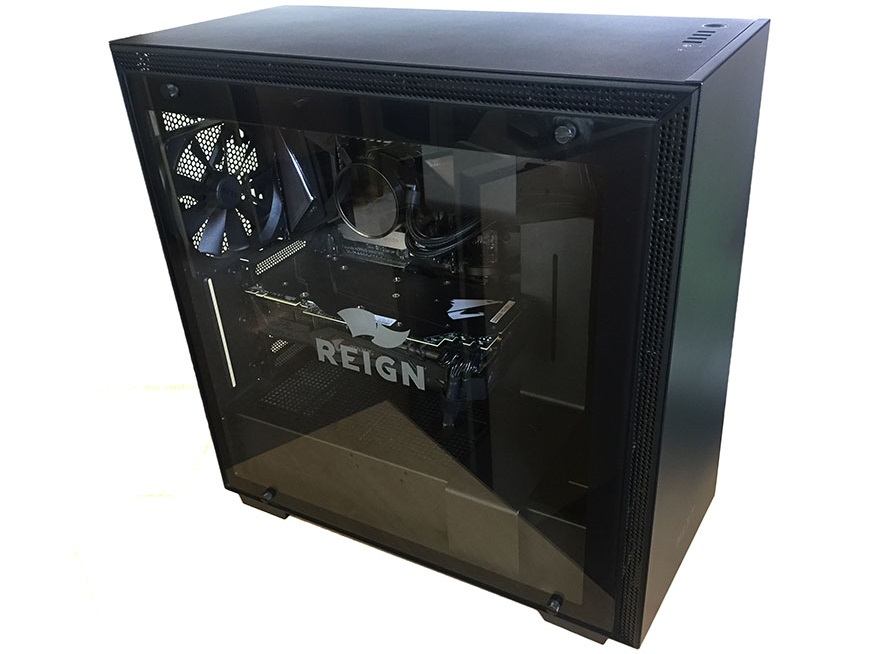 Admittedly, for a system as powerful as this, some might be disappointed to not see a little more razzmatazz. By this, we mean RGB lights/fans etc. Novatech has, however, specifically created the Reign Paladin MKII to be a professional gaming system. Dare I say, one for the more 'adult' gamer. In terms of appearances though, they've hit the mark perfectly!