Nvidia GeForce RTX 2080 Founders Edition Graphics Card Review
---
---
---
Peter Donnell / 4 years ago
A Closer Look
---
Without a doubt, this is one stunning upgrade from the previous designs Nvidia used. I must admit, the stock 1080 Ti design, for example, is fantastic. It may only use one fan, but it was a stunning looking cooler. However, now Nvidia has upped their game, opting for two much larger fans, as well as a vapour chamber design. This puts it more in line with the 3rd party cards we often see. Of course, this also helps with the factory overclocked aspect of the card too.
The housing is cut from metal, and looks all the better for it too; no cheap plastic finishes here. The premium quality does help to justify some of the price tag too. The milled metalwork frames for the fans, the matte black top cover, and more; it'll look great in any system.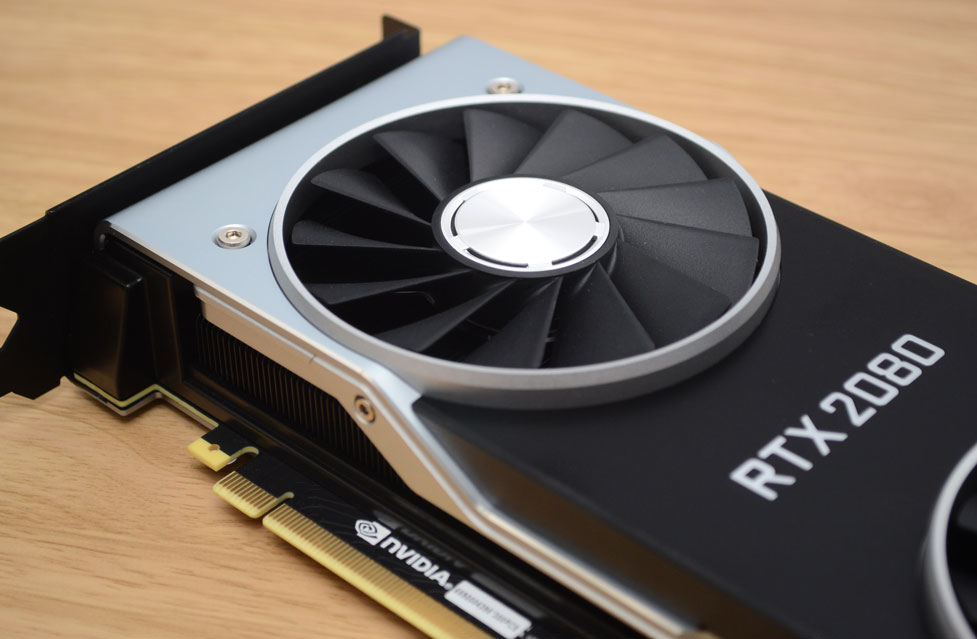 Both fans are matched in regards to design, and from front to back, the care looks fairly symetrical.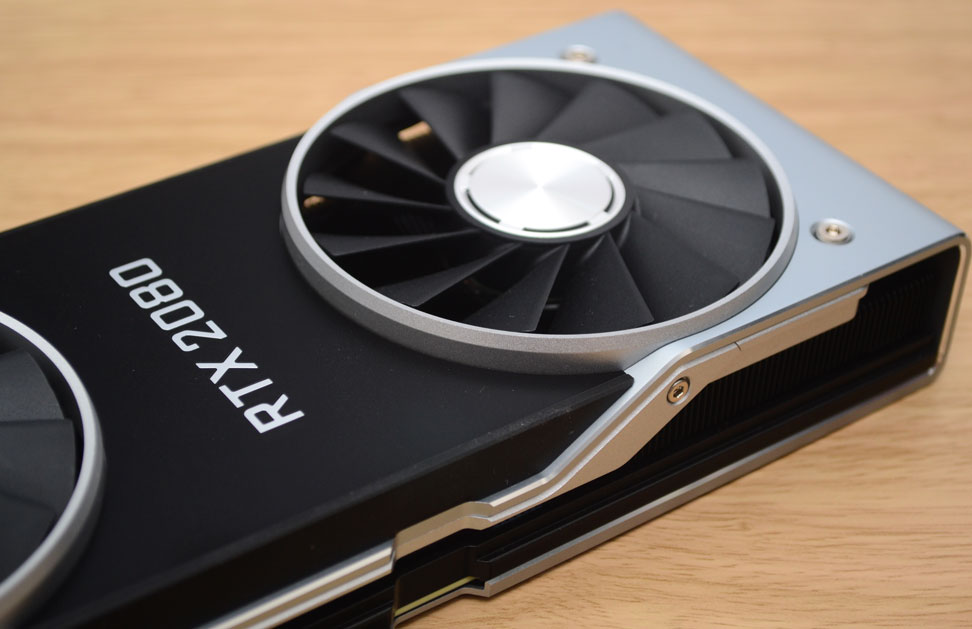 The card sticks strictly to a two slot design, which is good news for those tight on space. I've yet to review a single 3rd party card that isn't 2.5 or 3 slots deep.

The vapor chamber and radiator stack are finished in jet black on the interior. You can't seem much of this, but some is exposed at the sides. I love that attention to detail though, as it looks pretty slick from all angles.

Even the rear mounting bracket is finished in black, giving it a lovely stealthy look. Here, you will find three DP and a single HDMI ports. However, there's also the new USB Type-C VR port.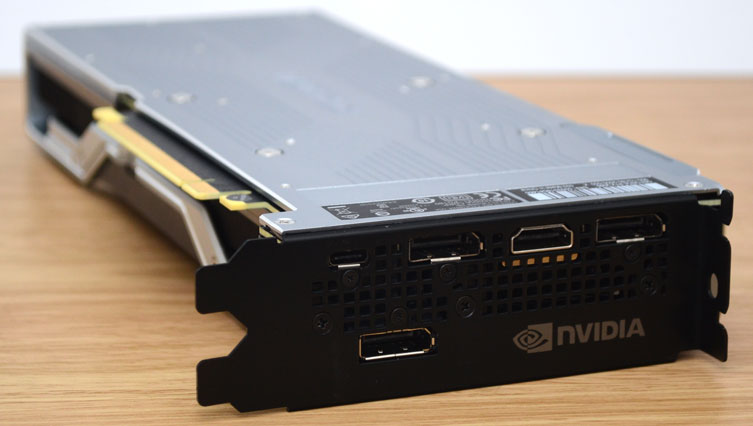 The black hardware isn't found on the rear of the card, that's for sure. This stunning brushed aluminium backplate really gives the card presense, while also provided rigidity and additional cooling to the PCB.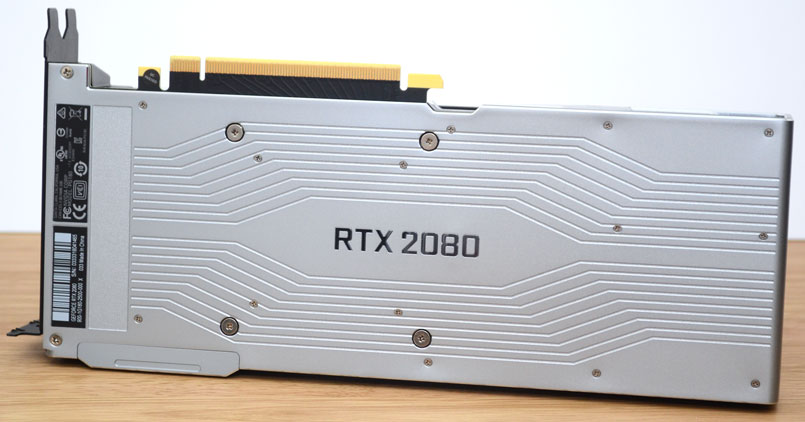 Unlike the 3rd party cards, which use 2 x 8pin, the Founders Edition relies on an 8+6 pin configuration for power delivery.