Nvidia is (Apparently) Planning a 40XX TITAN Again!
---
---
---
Mike Sanders / 12 months ago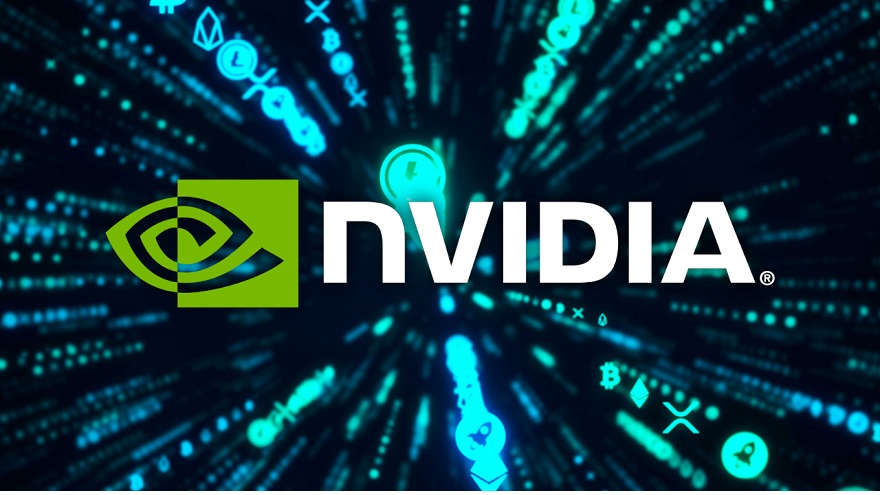 Given that it's been over four years since Nvidia last released a 'TITAN' graphics card, it has led to a lot of speculation as to whether Team Green has effectively abandoned the brand alongside the shortlived (but very necessary) 'SUPER' series. Of course, with graphics cards such as the 3090, 3090 Ti, 4090, and undoubtedly a 4090 Ti at some point in the future, many did suspect that Nvidia didn't really have a place or maybe even a need to bother with 'TITAN' anymore.
When information appeared last October suggesting that Nvidia had decided to give 'TITAN' a miss for the 40XX series, therefore, we can't say that we were overly surprised by this.
Following a report via TechPowerUp, however, new information (alongside what are claimed to be officially rendered images) is strongly indicating that Nvidia may have just decided to actually take a swing at an Ada Lovelace-based TITAN!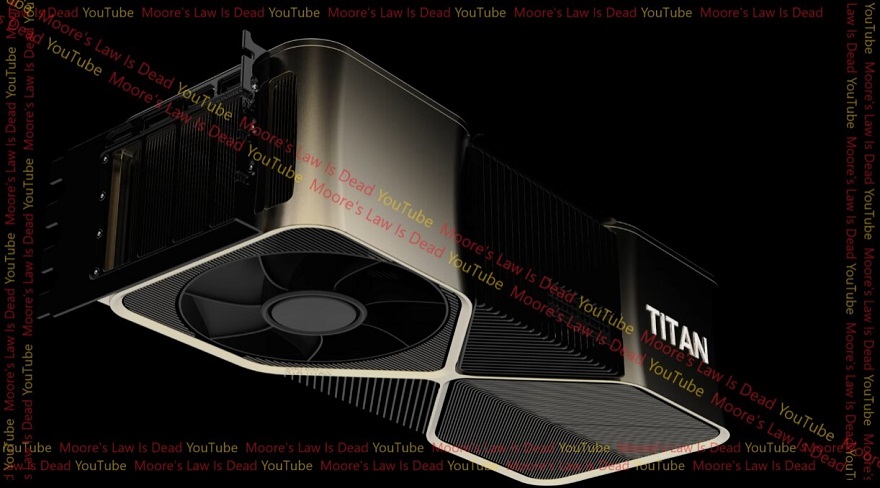 Nvidia's New TITAN RTX?…
We should start by noting that Nvidia hasn't said anything official in regard to a 40XX TITAN graphics card. As noted above, they have, in fact, largely barely mentioned TITAN at all since the model that was released from the 20XX series. So, yeah, take this all with a pretty hefty grain of salt. As things currently stand, there is no new TITAN on the way officially!
With that being said, however, the source is claiming that Nvidia is at least exploring the possibility of a fully-maxed-out design based on the "AD102" chipset. A design which could potentially result in a GPU featuring 18,432 CUDA cores and (a completely ludicrously looking when written) 1152 GB/s memory bandwidth. Albeit, yes, this will also probably see it coming pretty damn close to that 600W 12VHPWR power limit.
And just in case you can't tell from the images, yes, this is looking to be a QUAD-SLOT design. So yeah, if you think the 4090 is a bit fat, then the TITAN could potentially fall into the technological remits of morbidly obese!
👀👀 https://t.co/PGCruRZk9N pic.twitter.com/lWIYE3CXp3

— 포시포시 (@harukaze5719) December 21, 2022
What about the 4090 Ti though? Well, this might raise the point as to why Nvidia may think a TITAN is not just possible, but maybe necessary. The current 4090 is an absolute behemoth of a graphics card, but in terms of the utilisation of the AD102 chipset, it didn't come even mildly close to making it out. – Put simply, there's plenty of room for both a 4090 Ti and a 4000-TITAN.
To throw something of a damp towel over all this though, while the potential of a new TITAN does sound incredibly interesting, I dread to think what the MSRP of it will be. Hell, I doubt Nvidia may even have the gall to officially confirm one! – Lest we forget the last TITAN cost circa $2,500 and that was back in the happier days of 2018! A new TITAN? I wouldn't expect much (if any) change from $5000!
What do you think though? – Let us know in the comments!