NZXT H1 V2 Mini-ITX Case Review
---
---
---
Peter Donnell / 12 months ago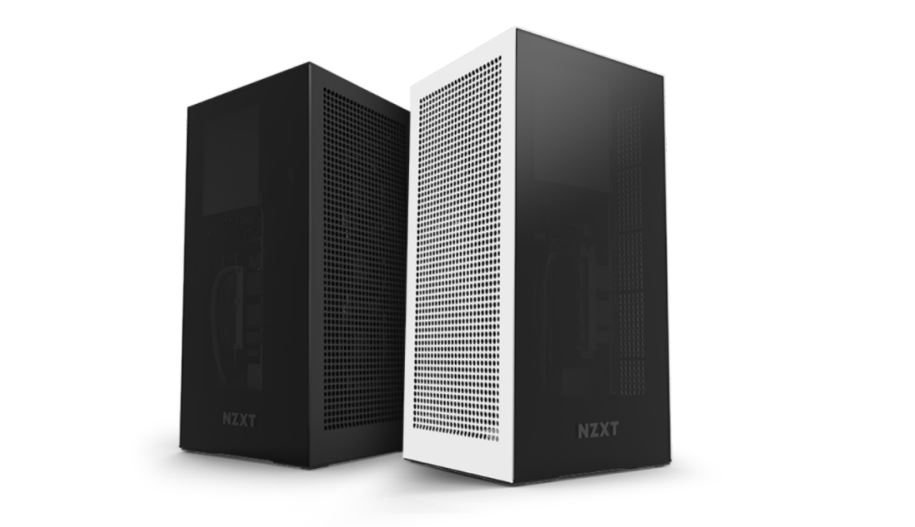 Can you believe it's been two years since the NZXT H1 was released? It's almost as if time stopped in the last two years and the days have just blurred by… can't imagine why. But I digress because the latest NZXT H1 V2 is here at least. I loved the original case, but NZXT think they can do even better this time around, and I'm eager to investigate what new features they've included. Plus, many PC cases have become broadly the same thing in recent years, a PSU shroud, tempered glass and some RGB, which is fine, but it's everywhere. NZXT is changing things up with their case, as it uses a vertical layout, giving it a more monolithic shape. Plus, we don't see as many high-end mini-ITX cases as we used to, so I'm glad to see them keeping that part of the market alive.
ZXT H1 V2
POWERFULLY SMALL – The compact vertical design provides a small spatial footprint while maintaining support for most full-sized GPU on the market so you can maintain your desk real estate without sacrificing graphics power.
A SIMPLE BUILD – The toolless SSD tray and riser card are incredibly simple to install. In addition to pre-routed cables, the motherboard I/O faces down, routing all cables through the bottom of the case for a clean, simplified appearance.
INTEGRATED COMPONENTS – Integrated power supply and AIO liquid cooler provide a better build experience, along with pre-routed cables that make it easy to manage the clutter and cut down on build time. An integrated PCIe Riser card is also included for vertical GPU mounting.
ELEGANT AIRFLOW – The dual-chamber airflow is thermally designed to allow the CPU, GPU, and PSU to pull in fresh air, and exhaust hot air without affecting the temperatures of neighbouring components.
It's quite expensive, with an estimated price of around $350-400 depending on your region. However, you'll be glad to know you're getting a lot more for your money than just a humble case. It comes bundled with a 140mm AIO liquid cooling system and fan controller, as well as a premium 750W SFX 80 Plus Gold power supply, USB 3.2 and Type C ports and a PCIe Gen 4.0 compatible riser cable. All of those items are (obviously) premium add-ons to any case build. A PSU of that calibre will set you back £125 alone, the riser cable around £45, and you could easily spend £70-90 on that cooler too, so that's around £250 (around $300-350) making the core case around £100-120 of the parts bill. Suddenly, the price seems more sensible, and because we know the cooler and PSU are compatible right out of the box, it'll speed up your build time too.
Features
● The increased chassis size provides support for larger GPUs
● Dual chamber design maintains superior airflow for proper cooling for components.
● Integrated with SFX 750W Gold power supply
● Integrated PCIe riser card compatible with Gen4
● USB 3.2 Type-A x 2 and USB 3.2 Gen 2-compatible USB-C connectors on the top panel
● Includes one fan controller with 2 channels
● Includes one 140mm fan and one 92mm fan on the rear
● Available in black and white
NZXT H1 Vs H1 V2