NZXT H510 Flow Mid-Tower Case Review
---
---
---
Peter Donnell / 2 weeks ago
Exterior
I'm a big fan of the NZXT range, having had an NZXT H510 for around two years myself, I can really attest to its features, pros and cons over that time. The dust filter is crap, everything gets around it. Also, while I'm sure airflow is higher on this new design, I can't say I've ever had trouble with the old one, albeit I have mine fully decked out in larger than stock Noctua fans. One thing is for sure though, that new design looks bloody epic with the tinted glass and that perforated mesh front, it just looks purposeful.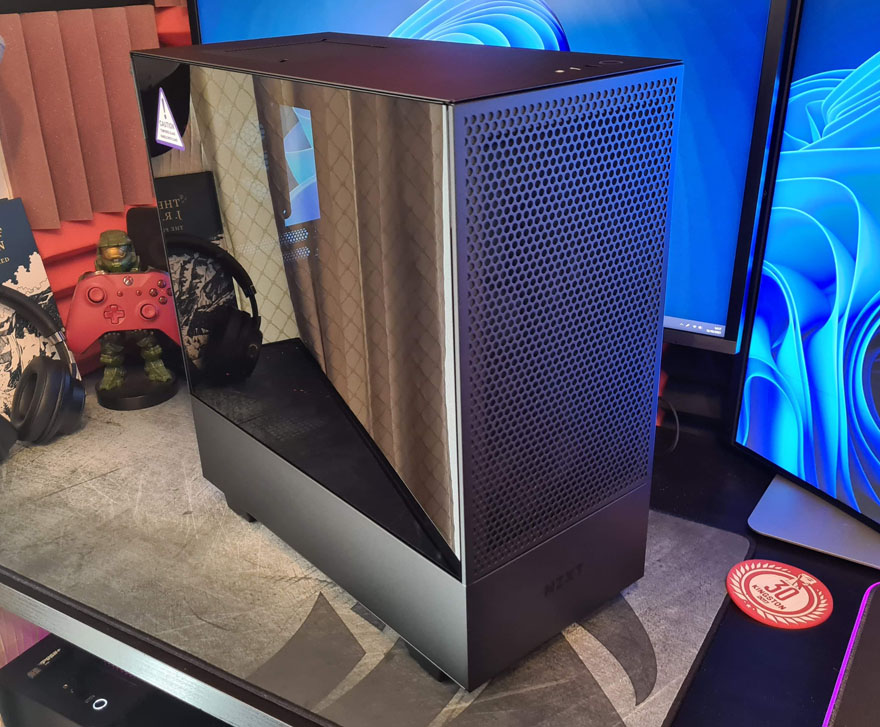 Down the right side, it's a solid metal panel, nothing too fancy really. Both the window panel and the metal panel are held in place by thumbscrews at the rear of the case.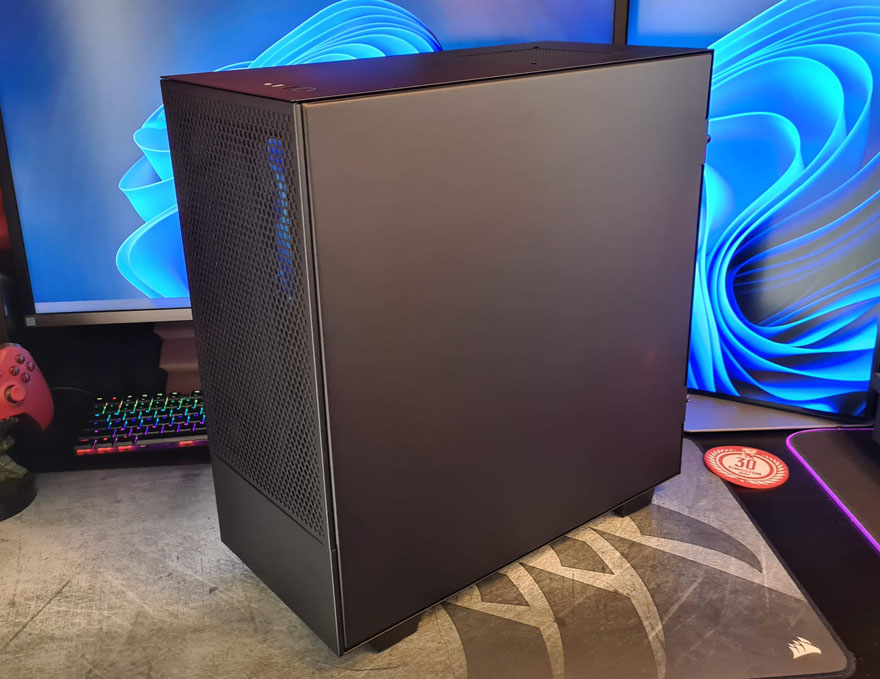 Upon the top, you'll find the front I/O towards the front. This does seem a little lacking though, with only a single USB 3 port, but you do get a USB C. That's a problem for me, as I have my Xbox and my headset dongle that I use together a lot and need to remove them for use on other systems. There's only one headphone jack, but it's a combi one like those found on (some) mobile phones.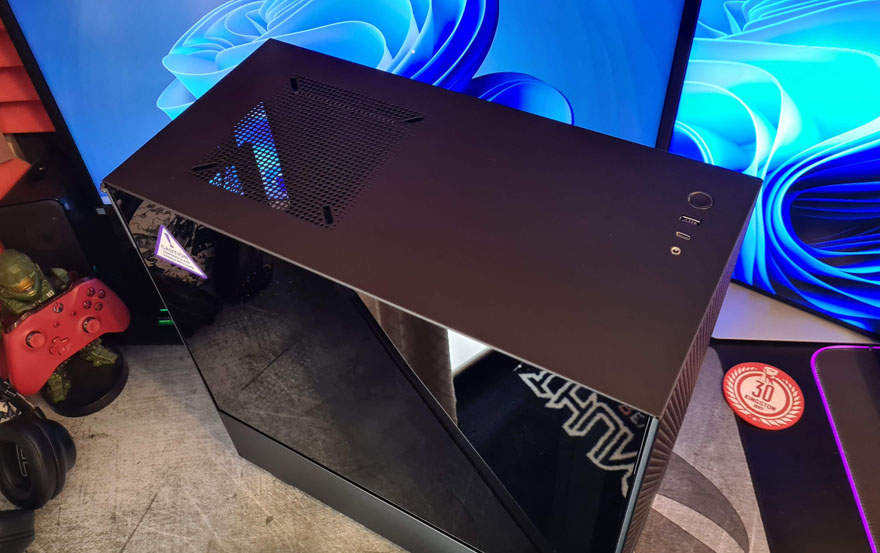 There's also a fan mount in the top, with a 120/140mm option. This seems strange, as it could have been a larger radiator mount. However, it's not an uncommon design choice for NZXT, they've gone with this before and it's likely because their cable routing bar on the interior would clash with a radiator in the top. Regardless, I like the look of it, if you want a top radiator, buy one of their bigger cases!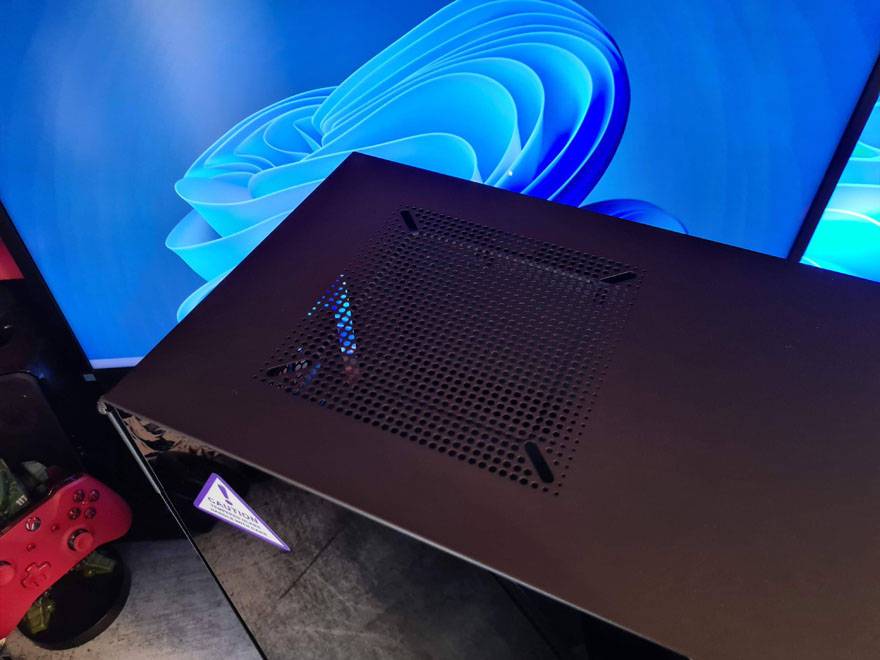 Around the back, it's business as usual, with a 120mm fan mount at the top, a rack of ventilated and reusable expansion slot covers, and a PSU mount at the bottom.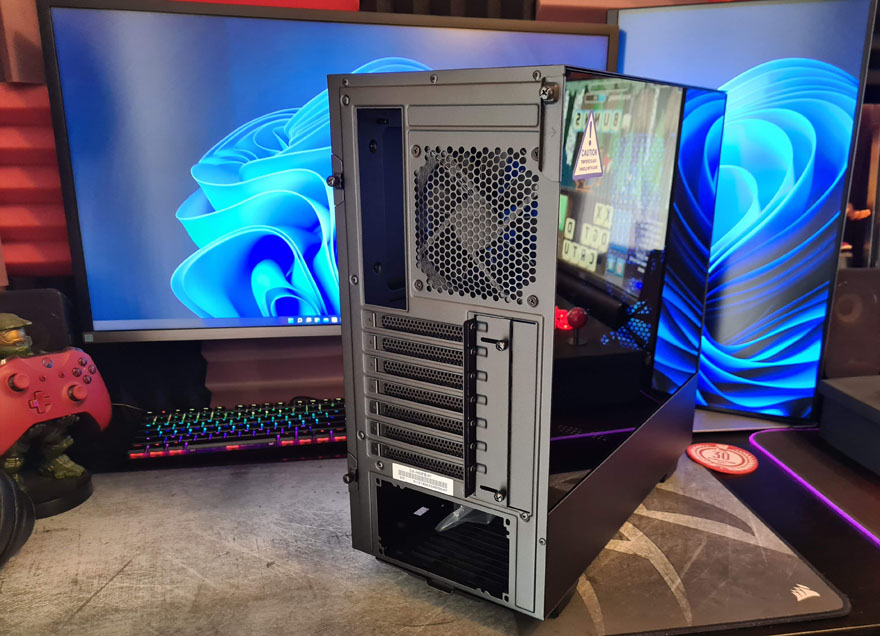 There's a small panel that slides over, which can give you more wiggle room; handy for installing appallingly large graphics cards.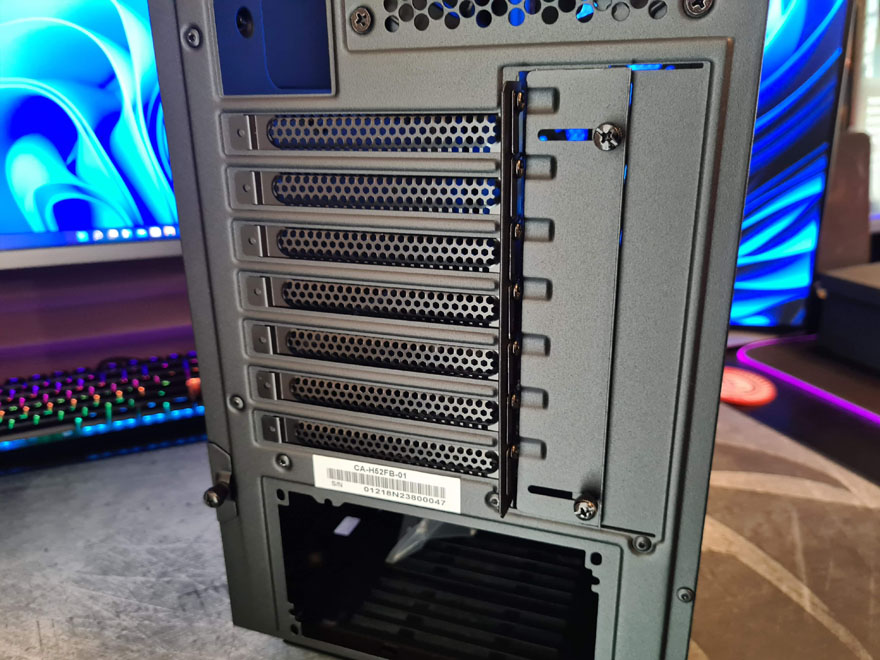 The bottom of the case offers up a slide-out dust filter, as well as really good ground clearance.