One Piece World Seeker Set for 2018 PC Release
---
---
---
Mike Sanders / 3 years ago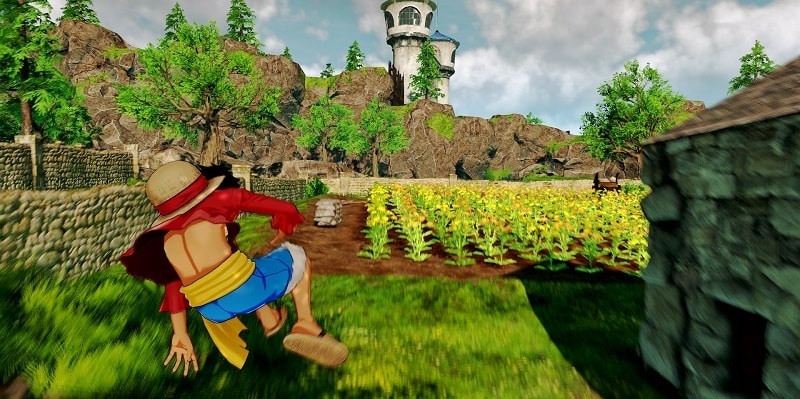 One Piece World Seeker in 2018
Come aboard and bring along all your hopes and dreams. Together we can find everything that we're looking for (muh nuh nuh nuhh nuhhh) ONE PIECE!
By far and away, one of the most successful anime/manga franchises has to be one piece. The animated version along is rocking around 800 episodes now and to my knowledge is the longest running anime series.
Following the adventures of Monkey D Luffy with his rubber body, he and his crew of pirates set out to find the pirate kings treasure. At least, that was the plot up to about episode 92 where I left off.
In recent years we have seen a number of tie-in games to the franchise. While they have been alright, mostly they have been cheap Dynasty Warrior re-skins.
Well, there's good news for fans of the series and anime in general as a new One Piece is on the way, and it looks pretty awesome.
 Open world One Piece!
In a report via DSO Gaming, One Piece World Seeker looks set to be an open world adventure RPG with yourself assuming the role of our rubber-banded hero.
In fairness, it is a medium that could work really well and with the screenshots released, the environment is looking suitably pretty and colorful.
Due for a PC release in 2018, unfortunately as of yet, we have no further details. As per its previous titles, it will likely be in the original Japanese, but an English dub isn't out of the question.
So sit back, polish up on your gum-gum skills and get ready. One Piece World Seeker is coming 2018 and so far, things are looking good for our favourite pirate-themed anime.
What do you think? Are you a fan of One Piece? Have you watched the 800 odd episodes? – Let us know in the comments!