Overwatch v1.21 Patch Lands – Officially Adds 27th Character
---
---
---
Ron Perillo / 5 years ago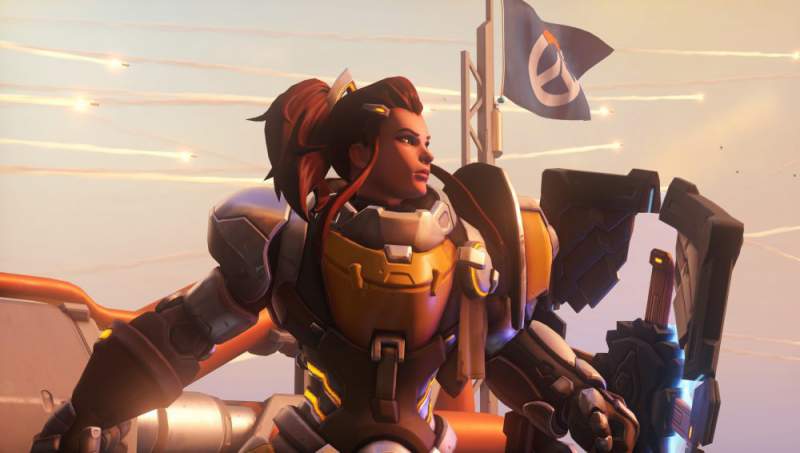 Brigitte Now Playable on Worldwide Servers
The latest round of patches from Blizzard HQ has arrived for Overwatch. It is the largest non-event-specific update in a while as it adds a new playable hero in the game. Those who have been playing in the Public Test Region servers already know by now, but this character is Brigitte, the daughter of Torbjorn and god-daughter of Reinhardt. In fact, her play-style is a mixture of the two, being a hybrid support and tank character at the same time. Overwatch has even prepared an introduction video to demonstrate her abilities below:
As a tank/support hybrid, her abilities center around absorbing damage and healing teamates. However unlike other healers, the healing packs she generates provide armor bonuses instead if the user's health bar is full. This of course is inspired by her father Torbjorn's ability to drop armor packs.
Her main attack is a melee move like Reinhardt but with a flail instead of a giant rocket hammer. Like Reinhardt, her melee attack can hit multiple targets in range. However, she can also automatically heal those allies nearby whenever she hurts opponents. She also has a shield like Reinhardt, but it is much smaller and allies have to hide behind her to get defensive benefits.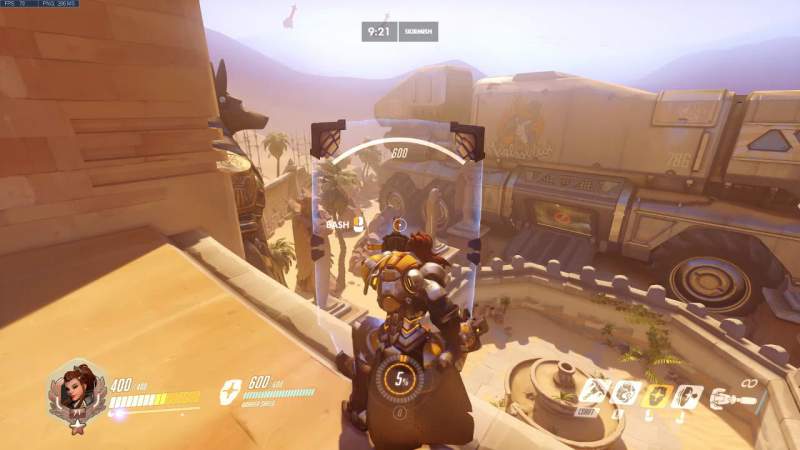 She has a shield bash attack with the shield however, which can momentarily stun opponents and push them back. This is effective against other tanks trying to push in. Although she is a melee character, she also has a whip shot ability which reaches quite far and stuns opponents momentarily as well. This is useful for stopping certain attacks before they can be deployed such as an Ultimate.
What Other Changes Come with the V1.21 Patch?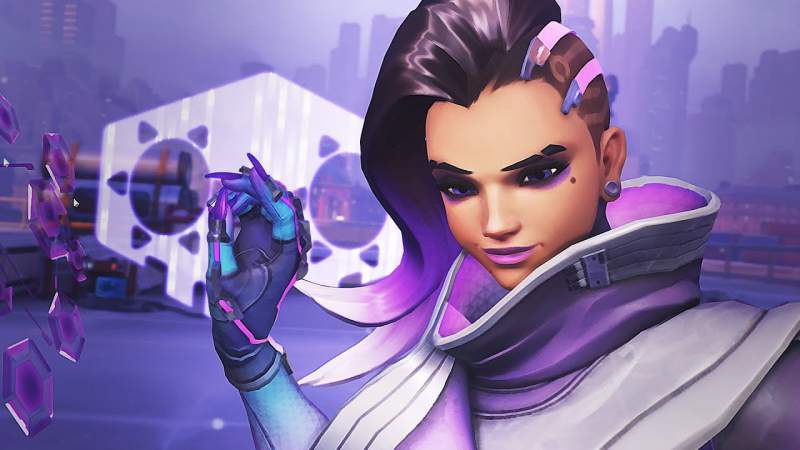 The hacker character Sombra gets some changes, bringing her down the last update's buff. Her hacking ability now requires the line of sight to be completely clear to complete. Plus, it now goes into a 2-second cool-down when interrupted by damage. This excludes little objects such as lamp posts etc, although the 0.1 window of uninterruptibility has been removed for other objects. These nerfs now require Sombra players to be more careful and pick their hacking target carefully.
Another major change is the Ultimate counter on the team menu screen. This lets players in your team know how far along your ultimate charge is without any prompts from the player. The number indicator is a percentage.
To see the full extent of the V1.21 update patch, visit the official Overwatch developer comments thread at the Blizzard forums.
Support eTeknix.com
By supporting eTeknix, you help us grow and continue to bring you the latest news, reviews, and competitions. Follow us on Facebook and Twitter to keep up with the latest technology, share your favourite articles, chat with the team and more. Also check out eTeknix YouTube, where you'll find our latest video reviews, event coverage and features in 4K!
Check out our Latest Video