Ozone TriFX Pro-Gaming Headset Review
---
---
---
Peter Donnell / 6 years ago
Introduction
---
Big headsets may get a lot of the attention, but there's a growing market for compact and powerful in-ear gaming headsets. We've seen some great ones from Cooler Master, Roccat, Tt eSPORTS and more over the last year, and now it's time for Ozone to enter the compact battlefield with the release of the Ozone TriFX In-Ear Pro Gaming Headset.
"Ozone Gaming in-ear headsets TriFX are painstakingly engineered with a heavy focus on durability, comfort and uncompromised sound quality for both gaming and music. Designed to combine the highest audio quality and the versatility of an in-ear headsets that allows to focus on the game or listen music with the topmost smooth, rich sound with the detail and clarity of a premium headsets."
Immediately, the TriFX is one of the most promising in-ear headsets we've seen to date, as it comes equipped with aluminium ear buds, interchangeable EQ enhancers, a set of powerful 9mm drivers, a good quality microphone and support for multiple devices. It certainly has the spec to take on the best in the business, so let's jump in and take a closer look at what it has to offer.
Packaging
The packaging is very nicely designed, giving a clear view of the headset, connectors, cable, microphone, spare ear buds and EQ tuners without having to open it up.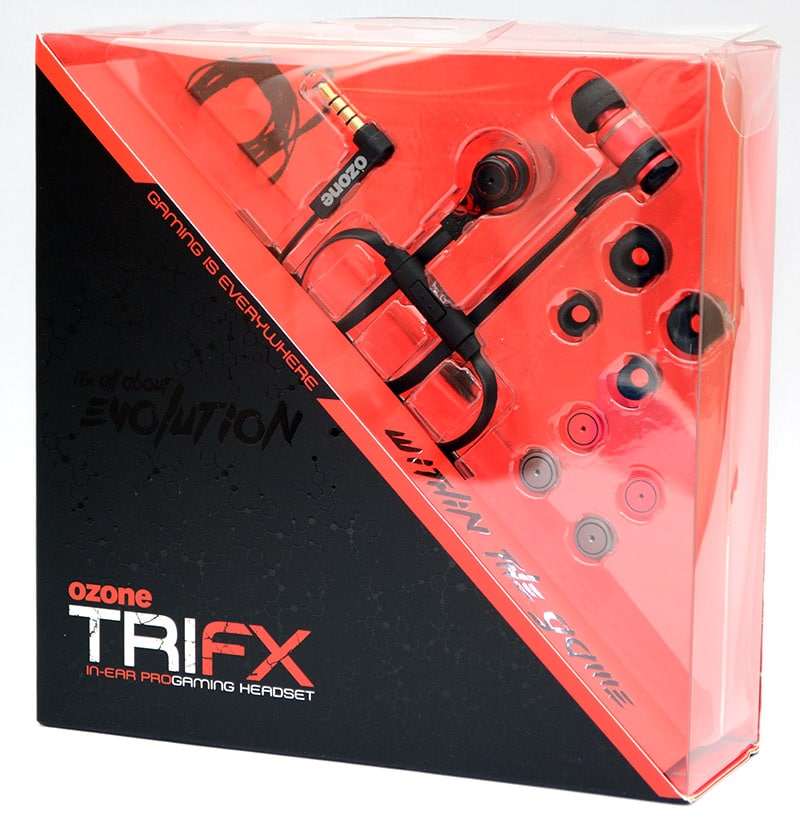 Around the back, a quick rundown of the major features.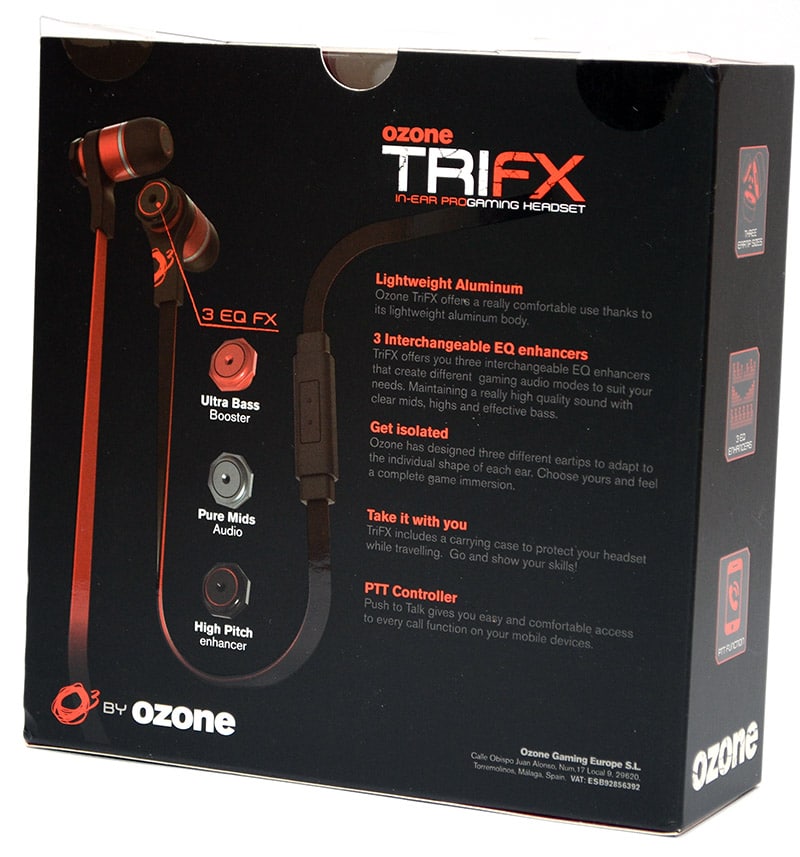 Accessories
In the box, you'll find a protective case, two extra sizes of ear tips, as well as two extra EQ tuners; there are a set of ear tips and tuners pre-installed on the headset.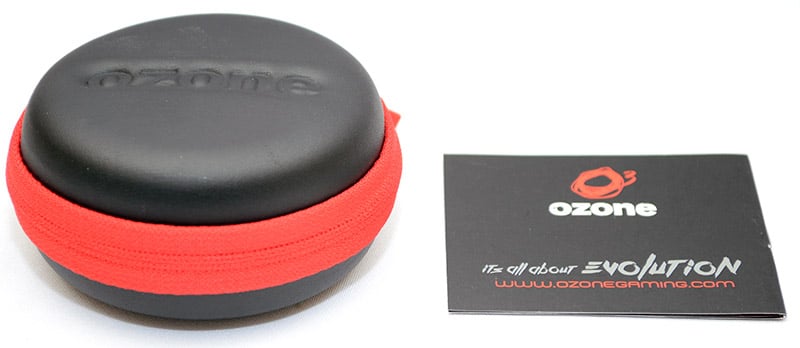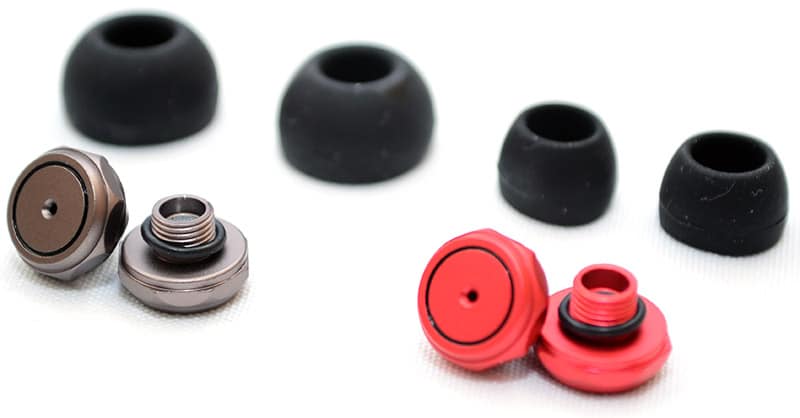 Inside the protective carry case, you will also find a 4-pole 3.5mm to dual 3-pole 3.5mm adaptor, this means you'll be able to use the headset on mobile, consoles, desktop computers and much more with relative ease.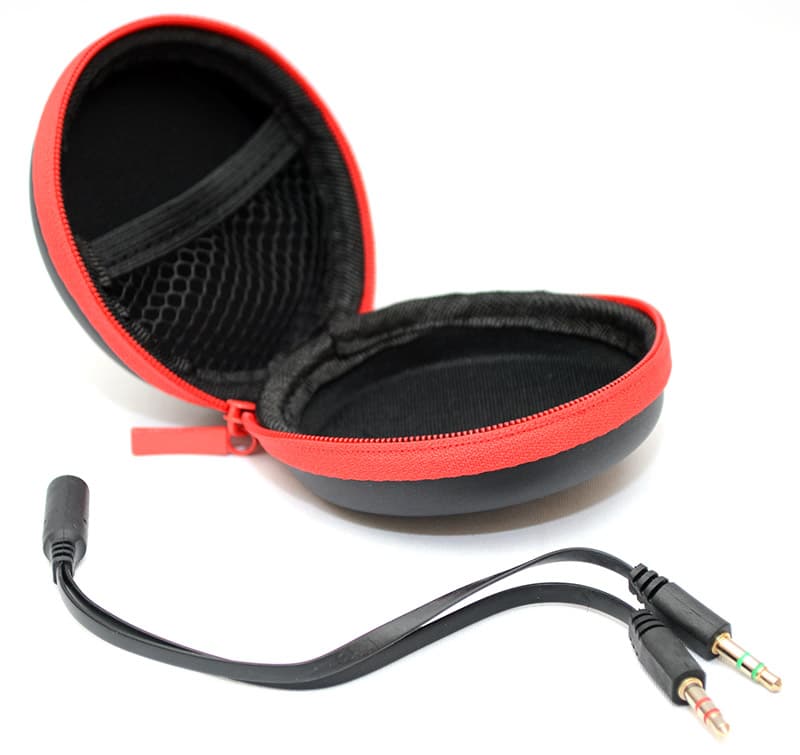 The EQ tuners are pretty cool, they're made from aluminium and have different interior properties to help tweak the sound of the drivers. The red ones are Ultra Bass Booster, the silver are Pure Mids Audio, and the black are High Pitch Enhancer.