Pachinko Industry Tanks in Japan – Will Konami Finally Have to Make A Game?!
---
---
---
Mike Sanders / 2 years ago

While once a booming industry in Japan, it would appear that arcades, in general, have taken a pretty huge hit over the last few years due to the ongoing COVID-19 situation. A factor that only recently led to Sega officially having to completely withdraw itself from the market. – On a similar subject, however, following a report via Kotaku, it has also been confirmed that 'Pachinko' parlours (effectively gaming gambling establishments) have also taken a huge hit with 640 locations closed and over 7,500 reporting significant difficulties.
While this is clearly bad news for some over there, however, this could potentially be some excellent news for regular gaming consumers. And yes, I'm looking at you Konami!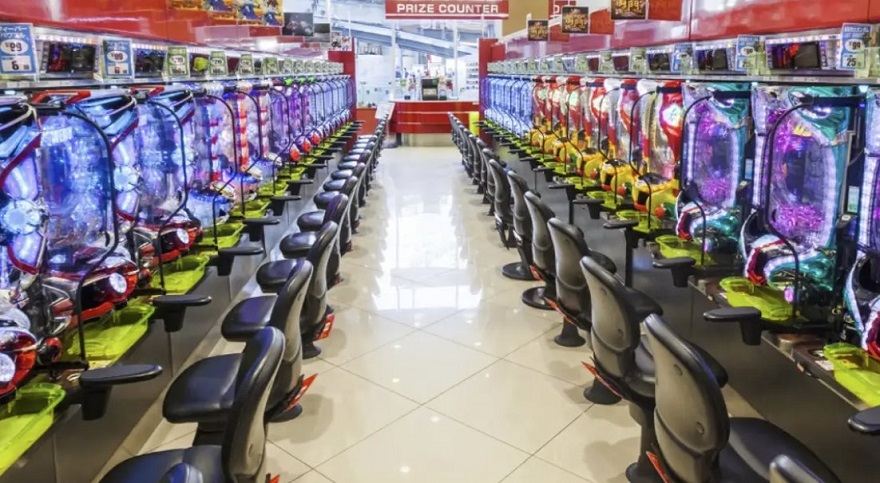 Konami May Finally Be Forced to Start Making Video Games Again!
Over the last 5 years, Konami has seemingly decided to somewhat abandon video game development in favour of the creation of Pachinko machines. A factor that was frustratingly brought home when it was confirmed that their latest Silent Hill release was such a title. – With the market clearly in a huge decline, however, that may (similar to Sega) see them have to, at least temporarily, withdraw their efforts from it. – There is, after all, no point making more Pachinko games if there's no one out there willing to buy them.
Why could this be good news for us though? Well, put simply, if their once-lucrative (and seemingly primary) money source is starting to dry up, they might actually have to, you know, go back to making video games!
What Could Happen?
One of the biggest frustrations from the gaming community is that although Konami holds the IP to many excellent gaming franchises (Metal Gear Solid, Castlevania, Silent Hill, etc.), they've done practically nothing with any of them for at least 5 years now! – Yes, there have been rumours of franchises potentially being outsourced, but over a year on from that news, very little has been confirmed since.
If this decline in Pachinko machines is keenly felt by Konami, however, I wouldn't be surprised to hear of a flurry of new gaming launches before the end of the year! (Fingers very thoroughly crossed).
What do you think? – Let us know in the comments!