PC Requirements for Shadow of the Tomb Raider Revealed
---
---
---
Cernescu Andrei / 4 years ago

Can your PC handle Shadow of the Tomb Raider?
If you have relatively modern hardware in your PC case, then chances are that you'll be able to run this game no problem. At any rate, Square Enix has just unveiled the official PC specs required for Shadow of the Tomb Raider. The specs were revealed via the game's Steam page, and they are relatively mild, particularly the minimum ones. And since we're on the subject, you'll need at least an Intel Core i3-3220 backed by 8GB of RAM in order to run the game on lower settings. The graphics card should be an AMD Radeon HD 7770 or a Nvidia GTX 660/GTX 1050. Don't expect too much eye candy if you're running it on this configuration, though.
What about the recommended specs?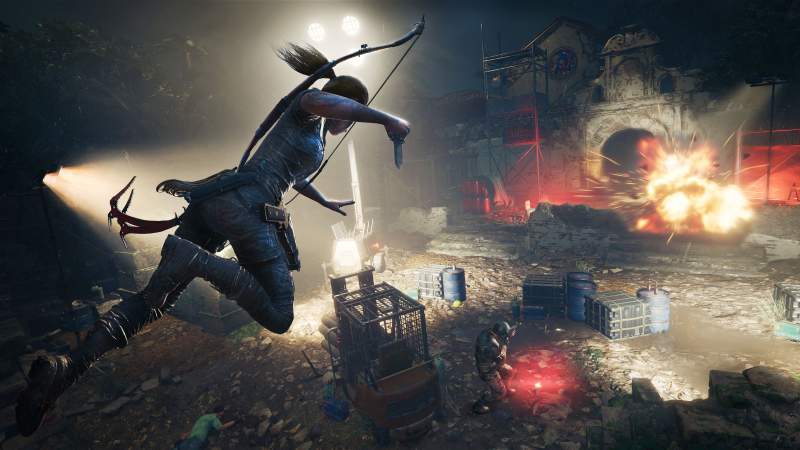 If you upgraded your graphics card sometime in the last two years, you'll be just fine running Shadow of the Tomb Raider. Of course, you'll still need an Intel Core i7 4770K or an AMD Ryzen 5 1600, as well as 16GB of RAM. On the graphics side, however, a Nvidia GTX 1060 6GB or an AMD Radeon RX 480 will do just fine. In terms of API, the title will support both DirectX 11 and DirectX 12. It will occupy 40GB of hard-disk space, which is not too uncommon these days.
Shadow of the Tomb Raider comes out on September 14, which is less than two weeks away at the time of writing. For the complete minimum and recommended PC requirements, check out the list below.
Minimum:
OS: Windows 7 64 bit
Processor: i3-3220 Intel or AMD equivalent
Memory: 8 GB RAM
Graphics: Nvidia GTX 660/GTX 1050 or AMD Radeon HD 7770
DirectX: Version 11
Storage: 40 GB available space
Recommended:
OS: Windows 10 64-bit
Processor: Intel Core i7 4770k, 3.40 GHz or AMD Ryzen 5 1600, 3.20 GHz
Memory: 16 GB RAM
Graphics: Nvidia GTX 1060 6GB or AMD Radeon RX 480, 8GB
DirectX: Version 12
Storage: 40 GB available space