Pepe the Frog Creator Declares Meme War on Alt-Right with Flurry of DMCA Claims
---
---
---
Mike Sanders / 6 years ago

Pepe the Frog – Unofficial Mascot of the Alt-Right
Similar to the troll face, Pepe the Frog has taken the internet over in recent years. Becoming the unofficial mascot of the alt-right, the meme is popularly displayed across various forums and YouTube videos.
Persons such as  Richard Spencer, Mike Cernovich, Milo Yiannopolous and even the Trump subreddit have seen DMCA action taken against them for the usage of the frog.
Matt Furie, the original creator of Pepe the Frog launched various DMCA and copyright claims on Monday in an attempt to re-take possession of his creation. Claims have also been submitted against Amazon for use of the meme without permission reports CNET.
You would almost think Matt Furie worked for Disney.
This wouldn't be the first time someone declared a war on memes. You can read here how Russia did following Putin memes.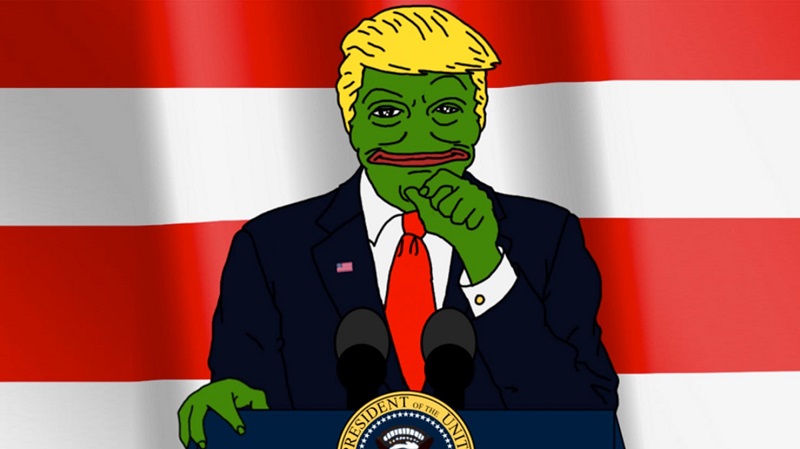 Why has he issued DMCA against Pepe the Frog?
Well, firstly, I imagine that he feels that creative control of his character has been taken from him. Secondly, I would imagine that he may (or may not) wish to be associated with the groups which have adopted Pepe the Frog as their unofficial mascot. However, thirdly, and I feel mostly, he's angry at not making any money off the frog.
Memes are a controversial factor in online factors. Most would consider the use of a character, specifically as a meme to be covered under 'fair usage'. Reddit even created a stock-market based on a memes popularity.
In a recent spate of high-profile DMCA claims, you may recall last week how PewDiePie found himself in hot water.
In most instances, I think people would agree that a meme would fall under fair usage. There is, however, a critical factor here. Pepe the Frog has been associated with white supremacist groups. I will say, at this point, I'm not touching discussing the alt-right with a barge pole. We at eTeknix are a tech site, not a political group.
Given these associations, Matt Furie might ironically find his request granted simply based on association.
What do you think? Does a meme reflect fair usage or should artists have some control over their creations particularly when taken by groups they may disapprove of? Let us know in the comments!