Playable Lego Piano Is Created And Yes It Works… Sort Of!
---
---
---
Mike Sanders / 4 years ago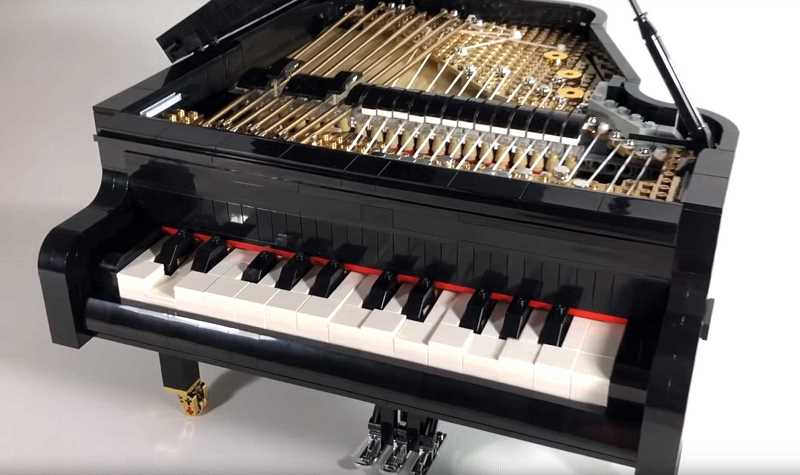 Playable Lego Piano
Over the years, it's been pretty incredible to see what people can do with Lego. Of recent memory, certainly one of the most impressive achievements was certainly the lifesize Bugatti Chiron. A model that not only was an excellent replica but was also fully capable of being driven. If you missed that, you can check it out in the link here!
YouTube content creator Sleepy Cow, however, has revealed something I consider very nearly as impressive. Specifically, a (nearly) fully-working piano.
What Do You Mean Nearly?
Well, the piano doesn't actually work in that you can press a key and it will play a note. I daresay a Lego piano wouldn't have the strength necessary to support a legitimate piano string. It can, however, with the integration of a little technology, automatically play tunes. Not only this but the keys (and hammers) actually move accordingly. All in all, it's pretty clever and certainly a very intricate design.
It even includes a height adjustable stool with the sustain and damper pedals also (at least visually) working.
Tell Me More!
The 2,798 design has been created by Sleepy Cow and submitted to the Lego creations team. It is his hope that Lego may consider picking up the design as an official boxed set. If they do, I'm pretty sure that I'll have my name down for a kit because frankly I absolutely love it!
If you are interesting in seeing more of Sleepy Cow's work, you can visit their YouTube channel on the link here!
What do you think? – Impressed with the design? – Let us know in the comments!