Powercolor R9 290X PCS+ 4GB Graphics Card Review
---
---
---
Ryan Martin / 9 years ago
Introduction
---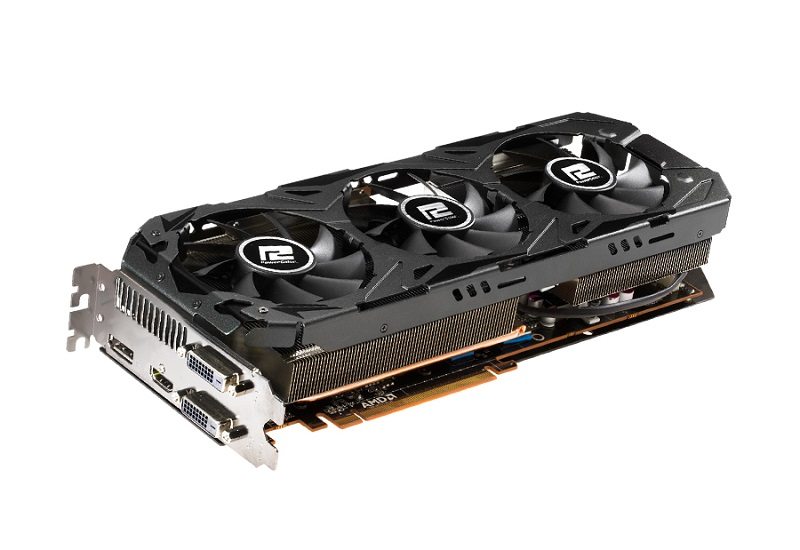 The rationale for owning a graphics card like the R9 290X is that it is an absolute price to performance champion for driving high resolution and multi-monitor gaming: it offers smooth gameplay experiences on Eyefinity set ups, 4K panels, or 1440/1600p panels. Yet there are a few caveats to the R9 290X. If we first set aside the mining inflated pricing issue, which is something AMD and its board partners can do little about, then the main issues with the R9 290X are the immense noise and heat. However, noise and heat should be a thing of the past on the R9 290X since board partners started releasing custom designs – today we have with us one of those really high end custom designs. We are taking a look at Powercolor's R9 290X PCS+ edition graphics card. It features a factory overclock, on both the memory and the GPU core, a backplate, a custom metal shroud and a triple fan cooling solution. This card really is everything you could hope for in an R9 290X, at least on paper it is. I've said this in the past about Powercolor graphics cards but I'll say it again – they deserve kudos for being one of the only vendors who bother to overclock the memory on their high-end graphics card. It may not seem like much but it actually makes a surprising amount of difference in many games. The specifications of the graphics card can be seen below: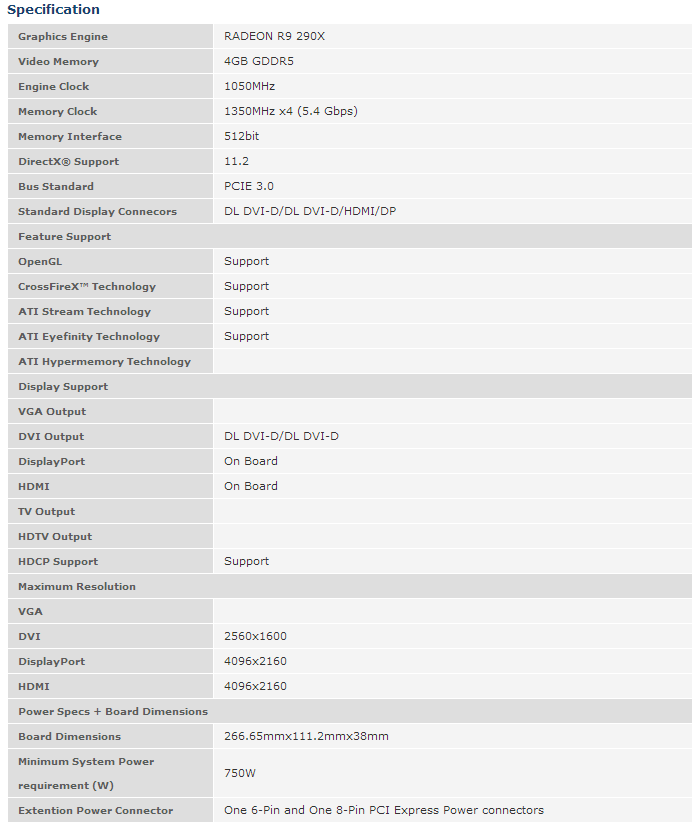 Our GPU-Z validation indeed reveals everything we would expect to see.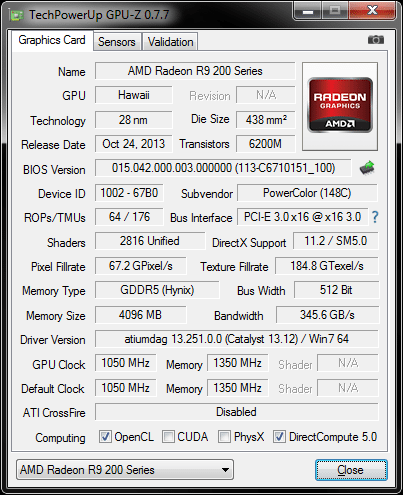 We get Powercolor's usual red and themed product packaging with a raised PCS+ logo.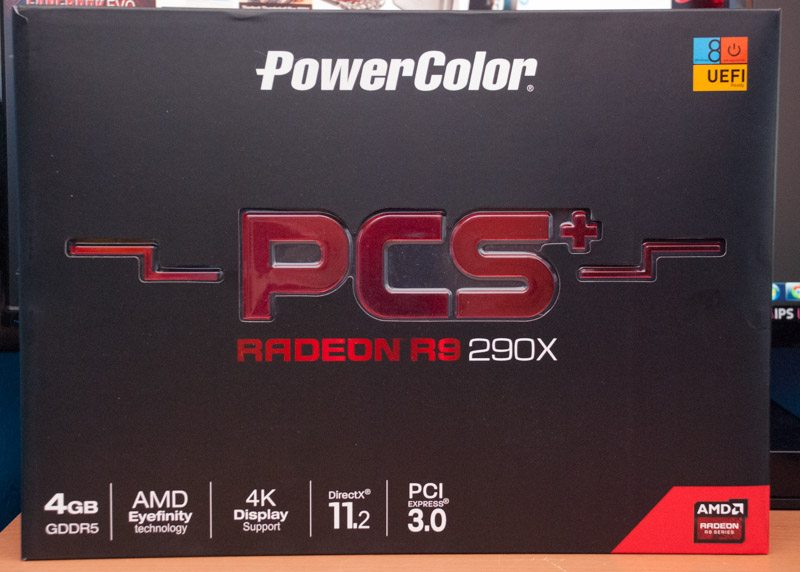 On the back we have the usual specifications, features and so on. More of those can be found on the product page if that interests you.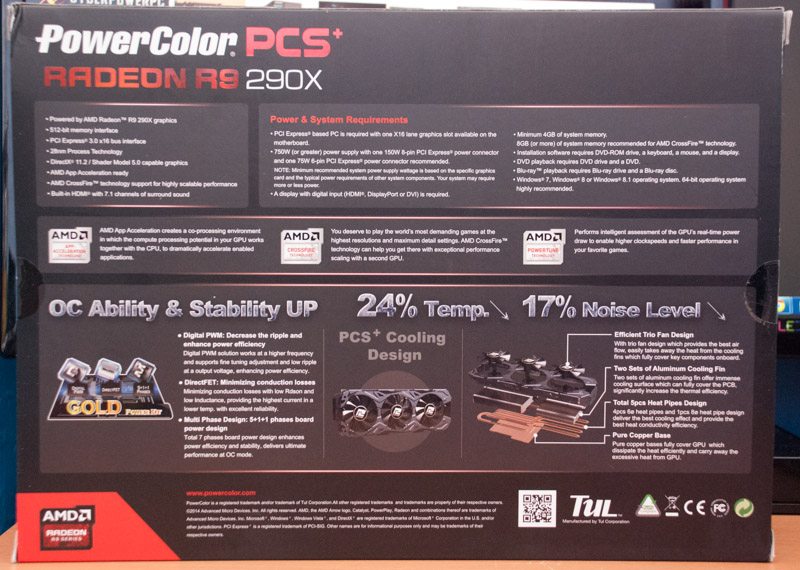 Included with our sample was a driver and utility DVD, quick installation guide and 6 to 8 pin PCIe adapter.