Powercolor R9 290X PCS+ 4GB Graphics Card Review
---
---
---
Ryan Martin / 8 years ago
A Closer Look
---
The Powercolor R9 290X PCS+ is an absolute beast of a graphics card. It isn't anywhere near a 3 slot design despite its appearance but it does take up slightly more than 2 slots in thickness.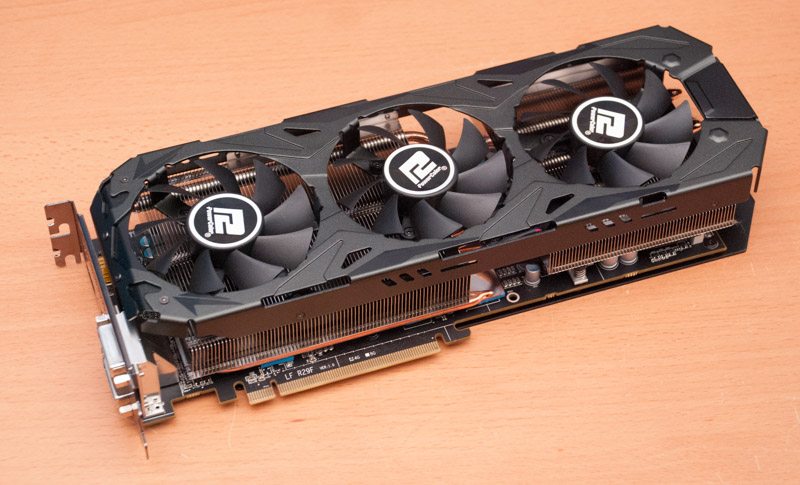 The Powercolor R9 290X PCS+ is dominated by its triple 80mm fan design and the beautiful looking metal shroud.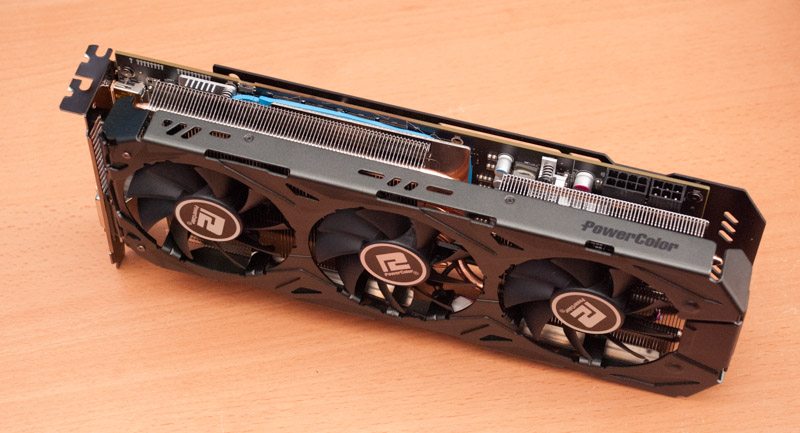 Those three 80mm fans all push air downwards onto that huge aluminium heatsink that is so desperately needed to keep the R9 290X GPU cool.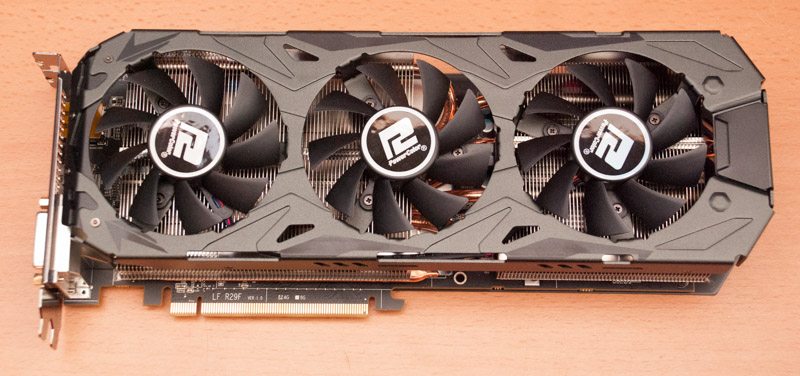 Here's a closer look at that thickness which as you can see is slightly over 2 slots. You can also see the blue thermal pads for the memory chips, I would have liked to see black or white thermal pads used so they blend in more.

The end of the card is open to allow for ventilation.

Again we can get a closer look at that quality metal shroud which gives the card a real sturdy construction.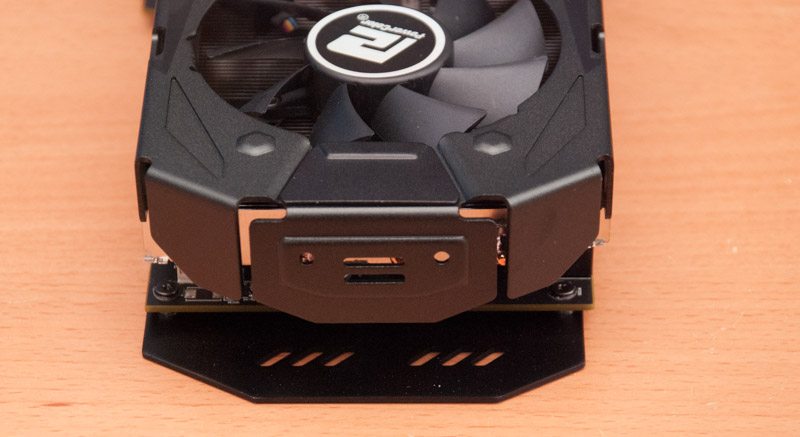 The Powercolor R9 290X PCS+ graphics card is powered by an 8 pin and 6 pin like most R9 290Xs.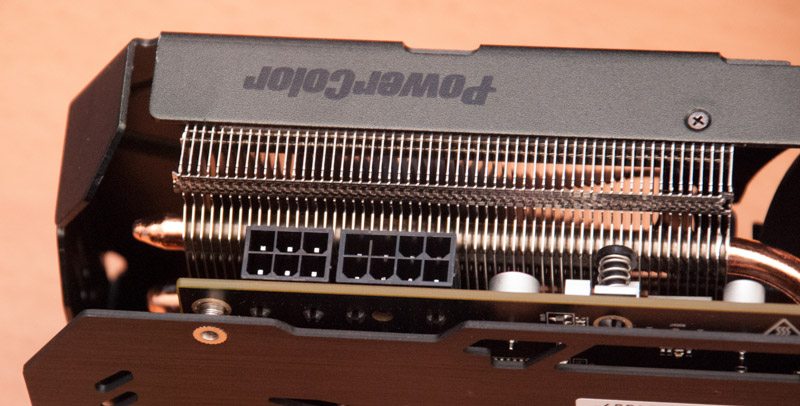 An impressive five heatpipes in direct contact with the GPU all stem from the centre of the card.
There is the expected dual BIOS switch with two positions – Uber and Quiet. Both have identical clock profiles but the Uber mode has a more aggressive fan profile. The position closest to the rear I/O is the "Uber" mode and the position closest to the power connectors is the "Quiet mode".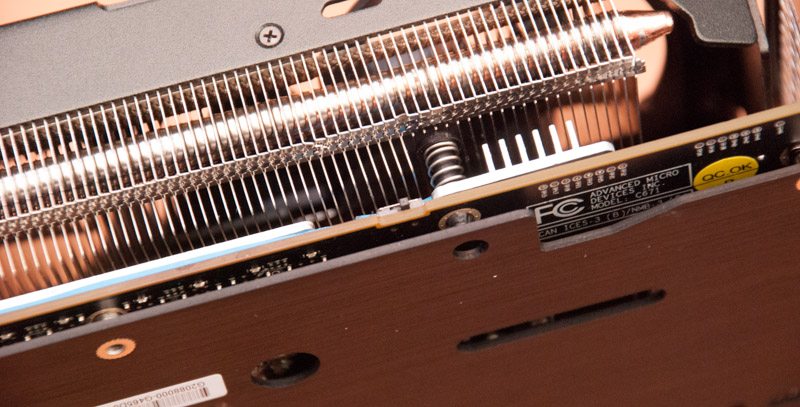 The rear of the card has a rather stylish looking backplate which is purely for aesthetic purposes.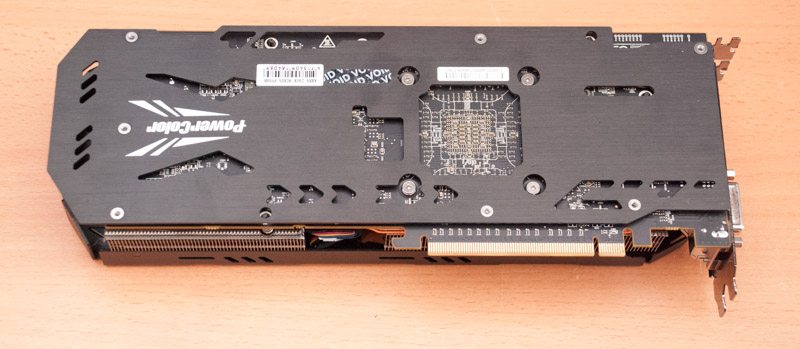 Underneath the card we can see the sheer size and density of the cooling solution.

The ventilation at the bottom is essential to allow the downward firing fans to dissipate heat effectively.

The rear I/O offers dual DVI (both Dual Link D [not I] connectors), HDMI 1.4a and DisplayPort 1.2 which allows support for Multi Stream Transport and thus facilitates the use of MST Hubs that can power three 1080p displays.