be quiet! Silent Base 800 Windowed Edition Mid-Tower Review
---
---
---
Peter Donnell / 6 years ago
Introduction
---
be quiet! have one of the best-kept reputations in the PC component market, having created some of the most reliable and best performing products we've ever seen. Their range of CPU coolers often dominate leaderboards for their ultra-quiet performance, but then again, with a name like "be quiet!" they wouldn't be worth much if they were noisy. Their PSUs are rock solid, with a range of great features and you guessed it, super-quiet performance. So what about their chassis? We already reviewed the Base 800 a little while ago and absolutely loved the quality and design, as well as its focus on noise suppression, but it was lacking one little detail; a side panel window.
be quiet! aren't about to cut any old hole into the side of their chassis, leaving their product with poor noise suppression and thankfully, they didn't. The Base 800 Window Edition innovates to provide the same acoustic performance as its solid panel counterpart! So let's dive in and take a closer look at the latest chassis from be quiet!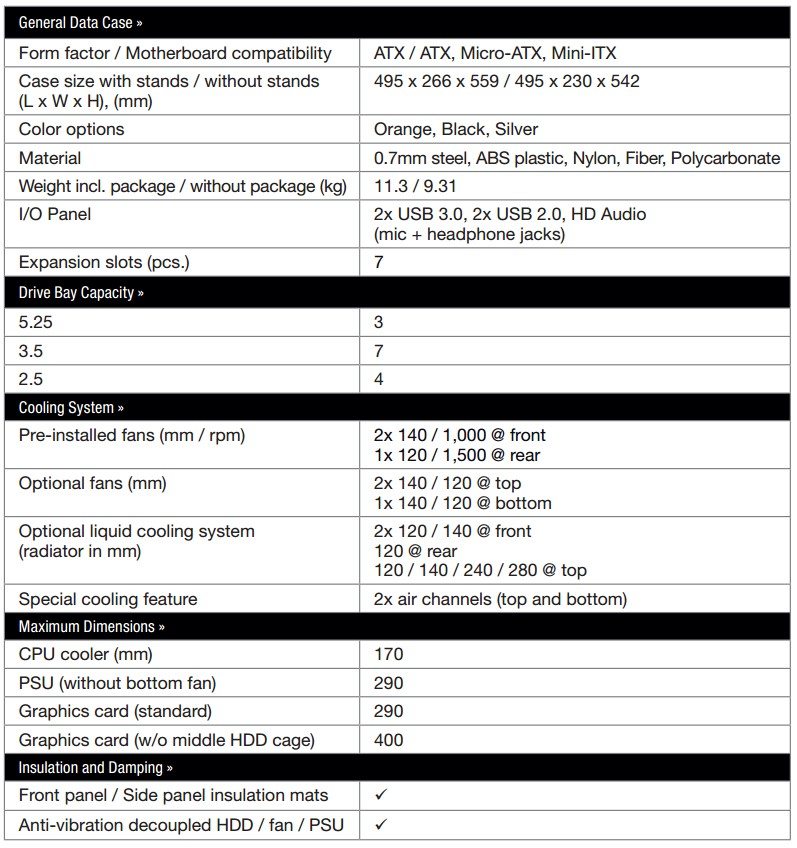 As you can see, the window panel is a good size, giving a fantastic view of the chassis interior; obviously not much to look at now, but we'll have a system installed soon enough.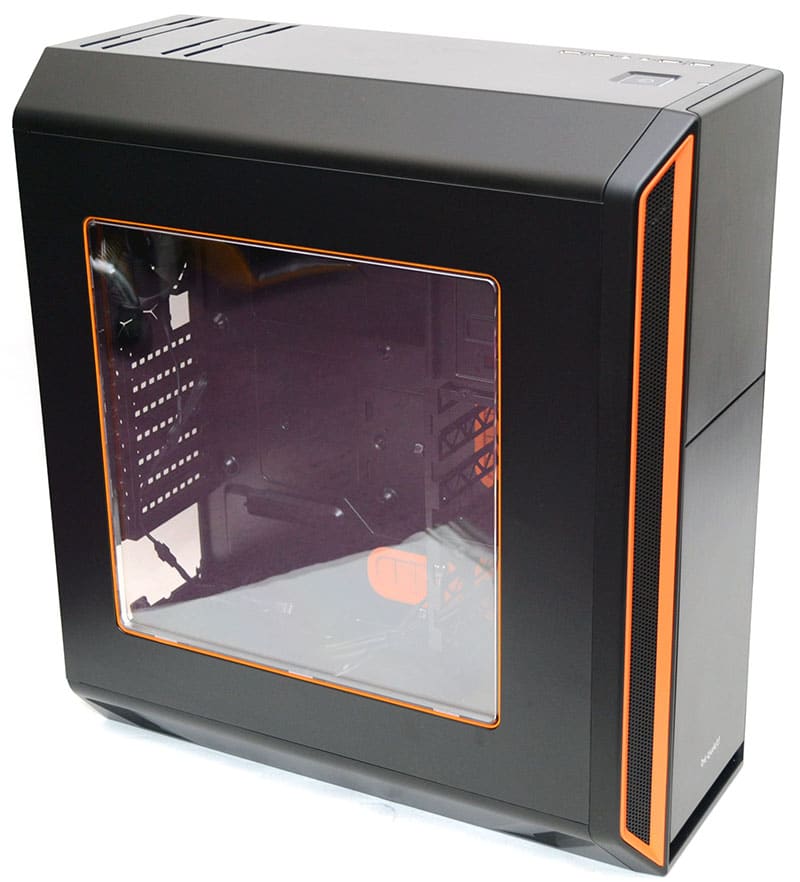 The top panel has a little ventilation at the back for any top mounted cooling.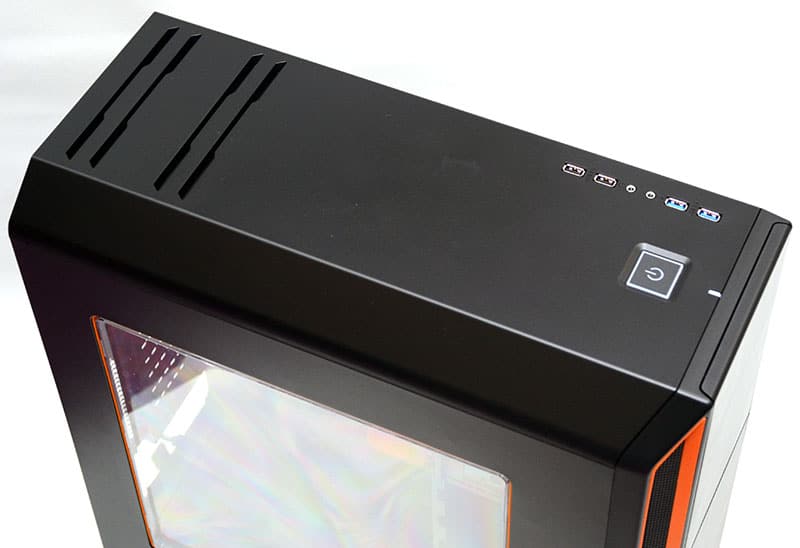 A nice over-sized power button, keeping with the bold design of the rest of the chassis, as well as a nicely equipped front I/O panel on the right side.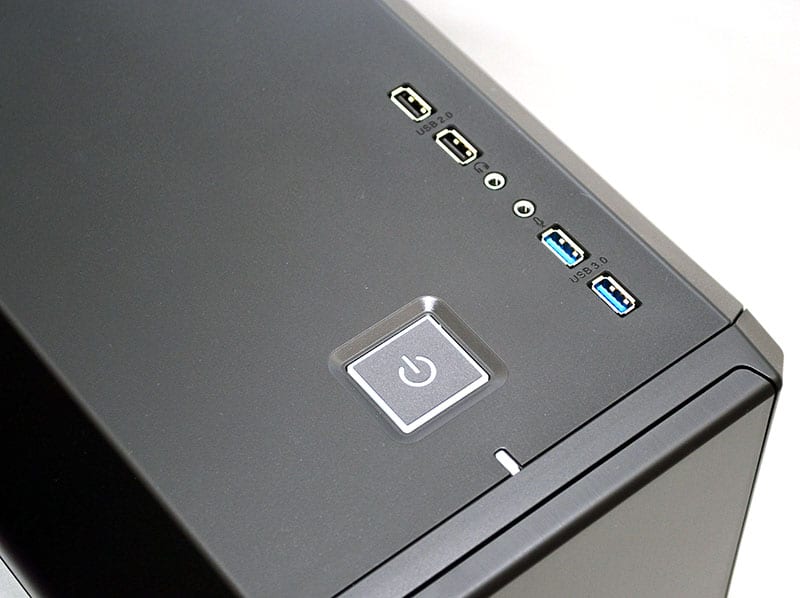 The right side panel has a fan cover on it, which would normally match the solid panel on the left. It doesn't really have a practical purpose, but it does help add a little flair to the chassis.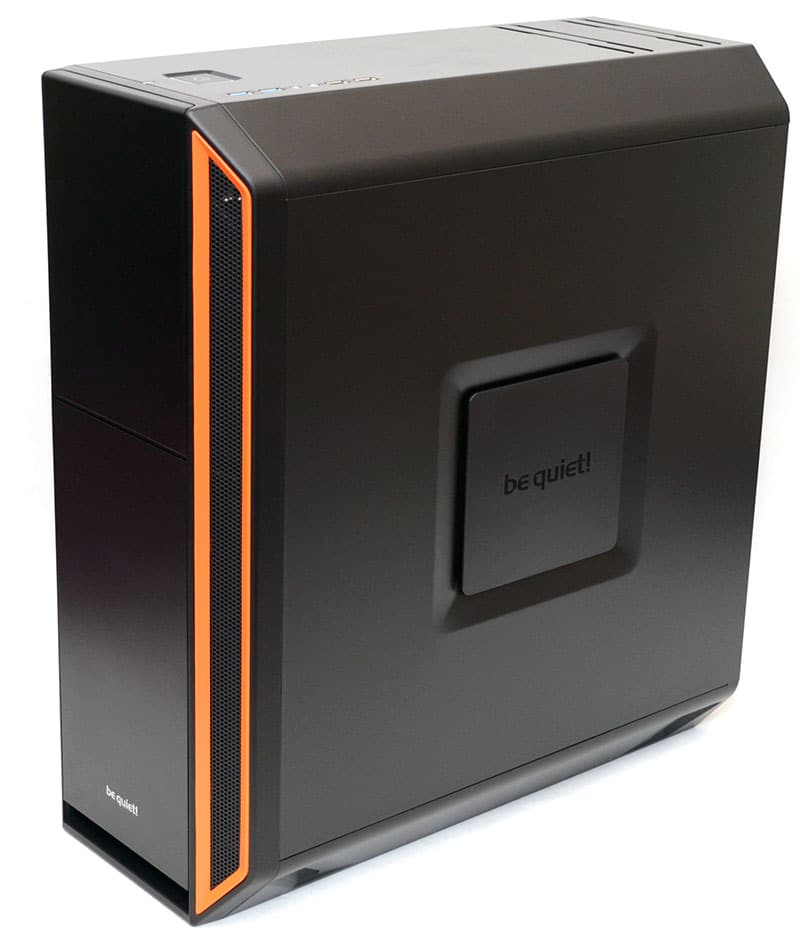 The bold front panel looks fantastic, with two towering air vents on the sides and that funky orange trim keeping the design fun and engaging.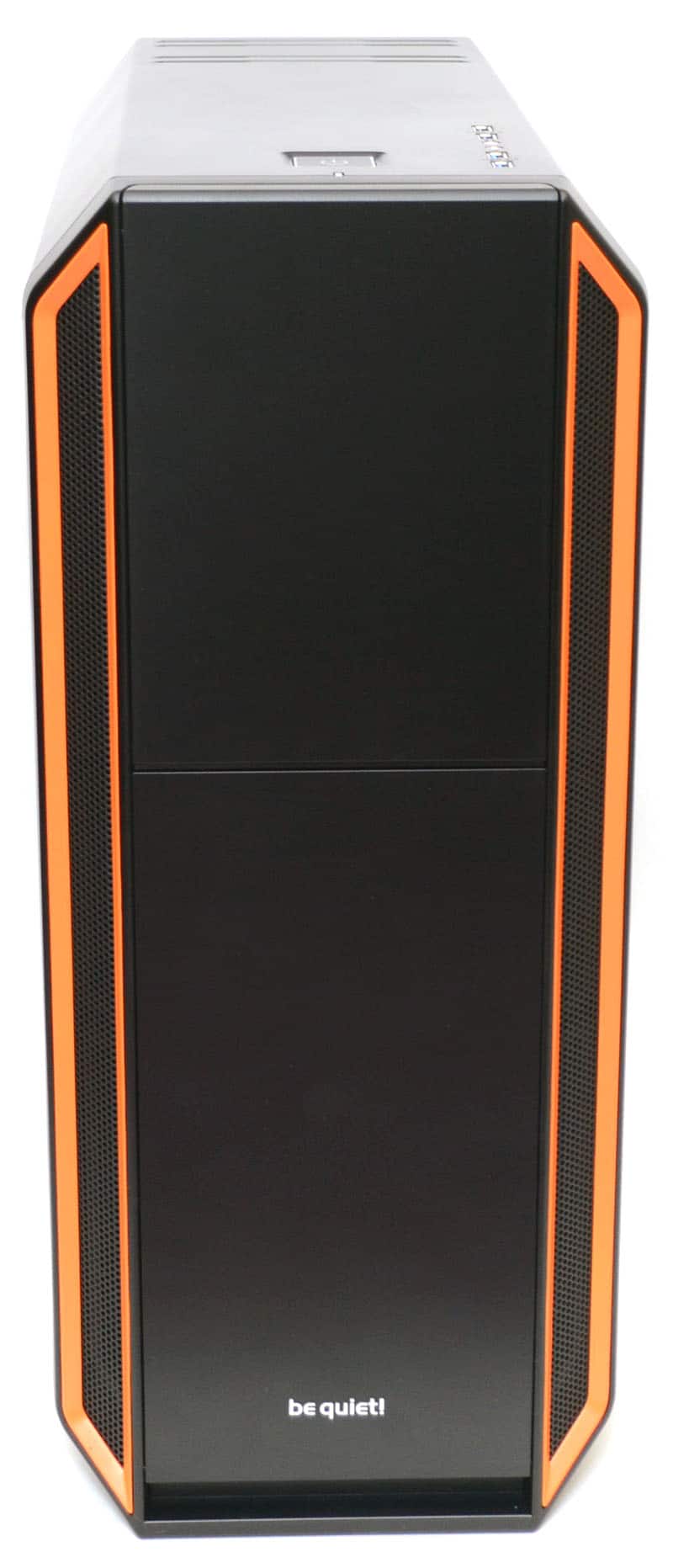 As you might expect, the front panel is packed with sound dampening materials to help keep unwanted noises from escaping your system.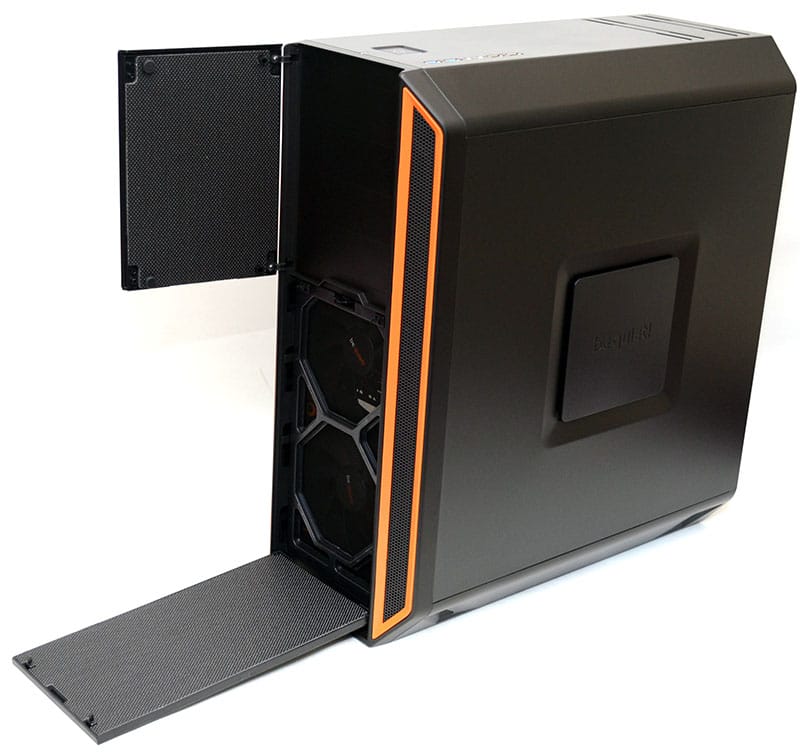 Two very high-quality Pure Wings 2 fans are pre-installed; you couldn't ask for better fans!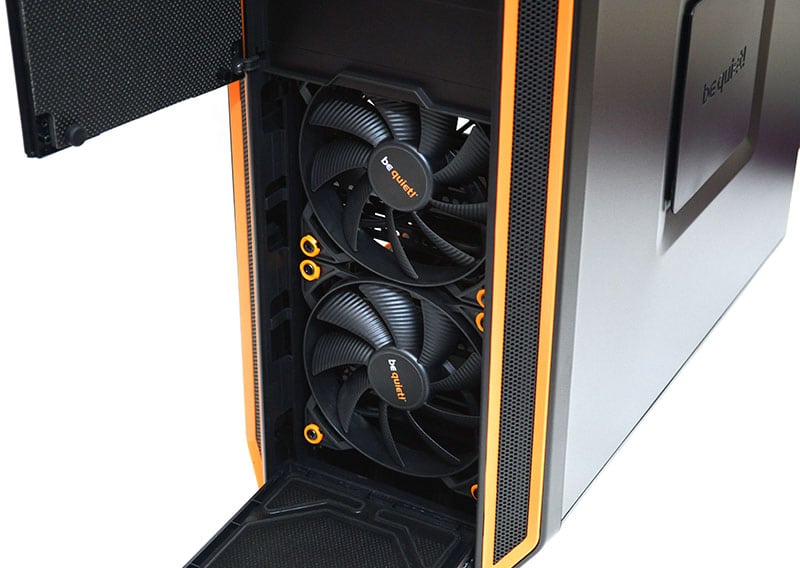 All the fans have been mounted with rubber grommets on both sides to help reduced any vibrations.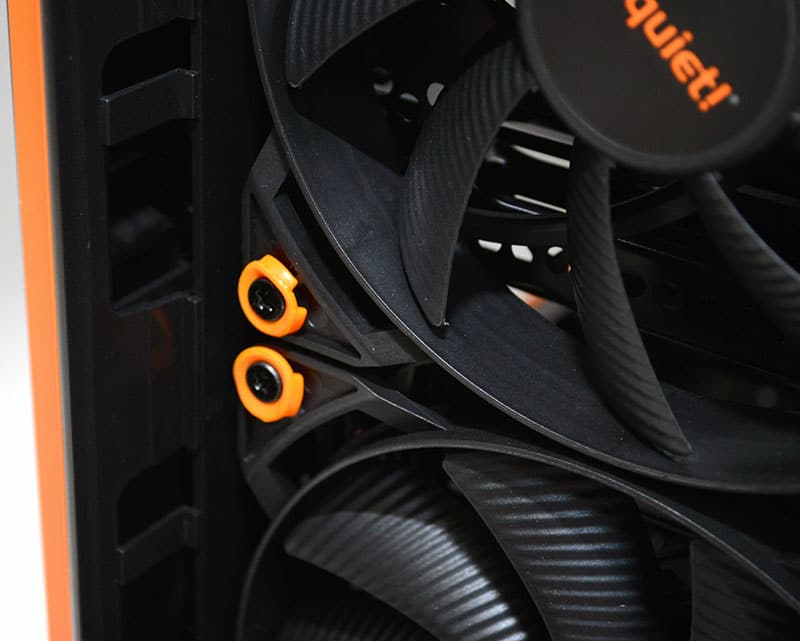 Lots of ventilation around the back and another Pure Wings 2 fan, which is once again mounted on rubber grommets.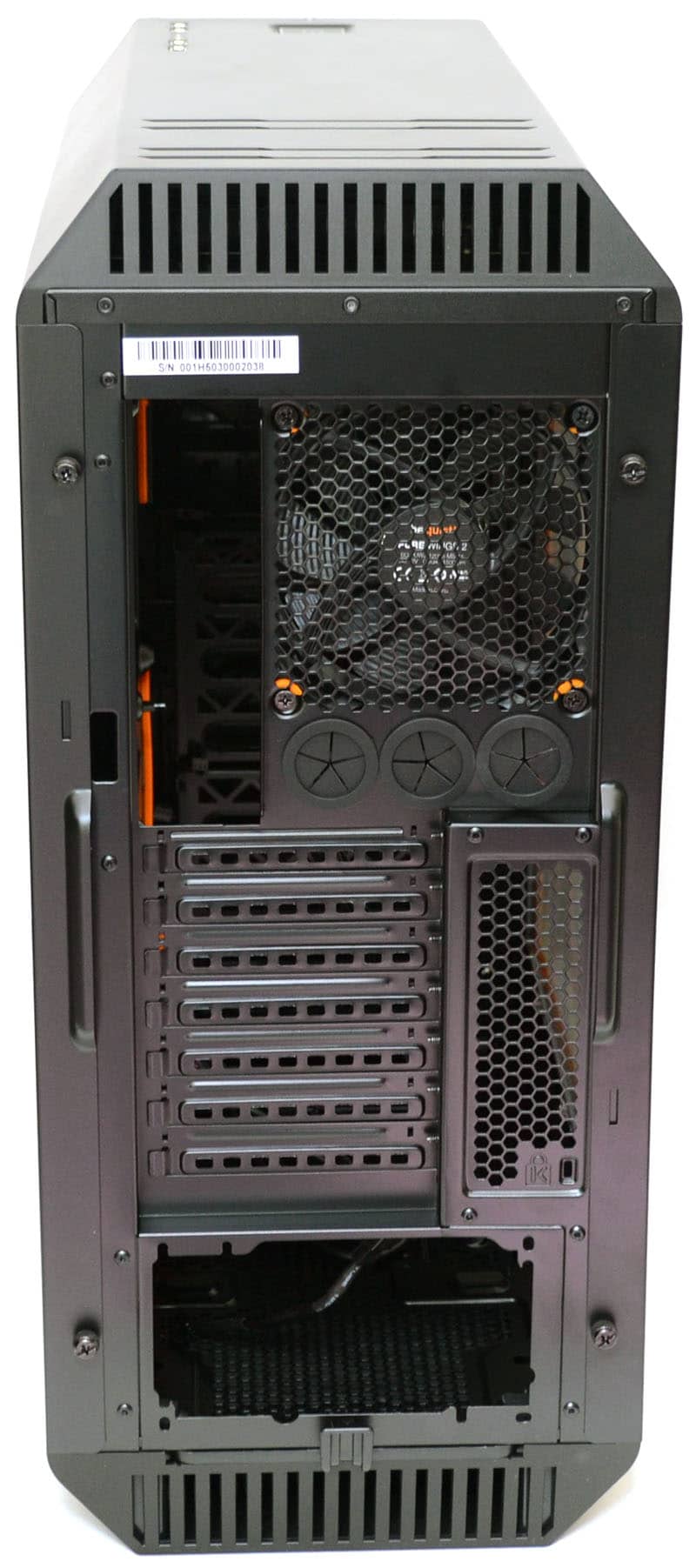 A slide out dust filter for the PSU with an easy access pull tab.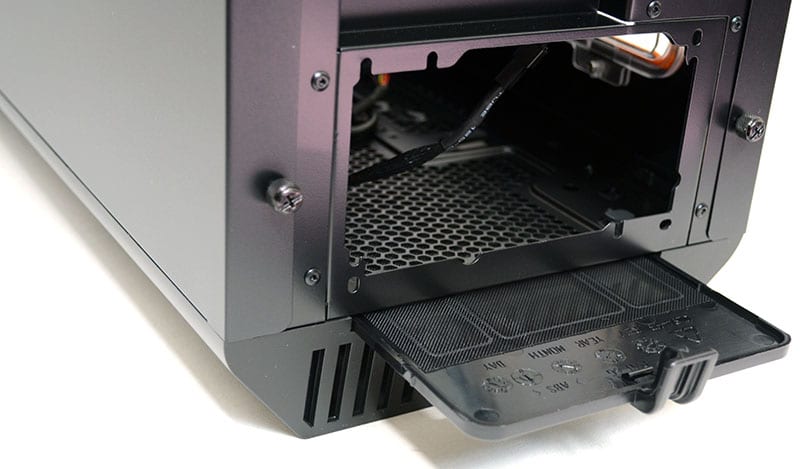 The base of the chassis is almost featureless, but you'll notice four cut-outs, these are for mounting the rails/legs that are included in the box, which I'll show you shortly.