Razer Releases Chroma Version of Core X Thunderbolt 3 eGPU
---
---
---
Ron Perillo / 4 years ago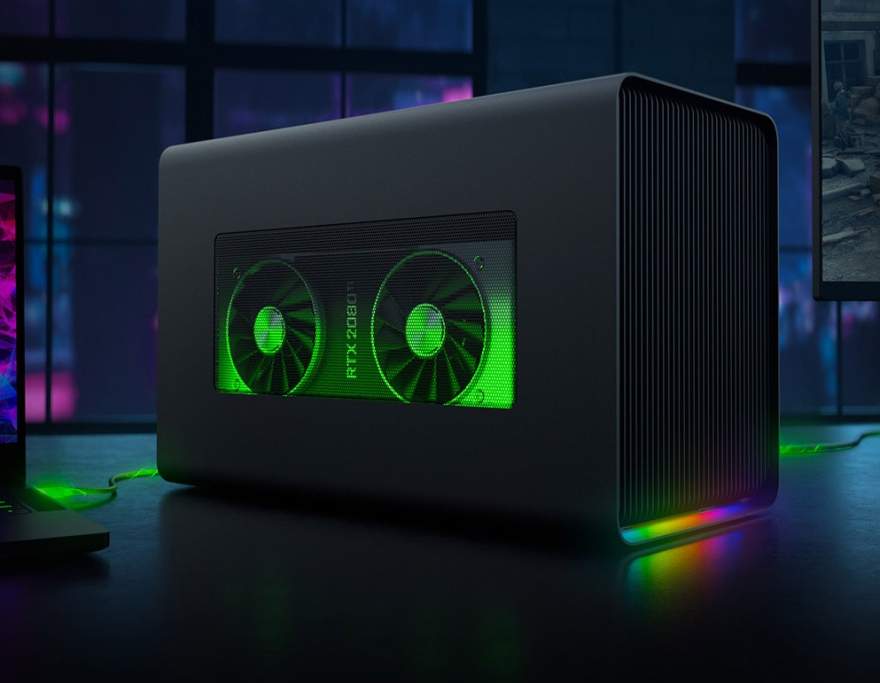 Improved eGPU Enclosure with RGB LED
Razer launched their Core X external GPU enclosure 11 months ago. Now they are releasing a new version adding Chroma RGB LED. They are calling this one the Core X Chroma eGPU, and thankfully it improves upon several features beyond just simply adding colours.
Both the Razer Core X and Core X Chroma measure 168 x 374 x 230mm, and weighs around 6.91kg (6.48kg for the non-Chroma). The additional weight is mostly due to the 700W PSU (vs 650W) and extra internal hardware.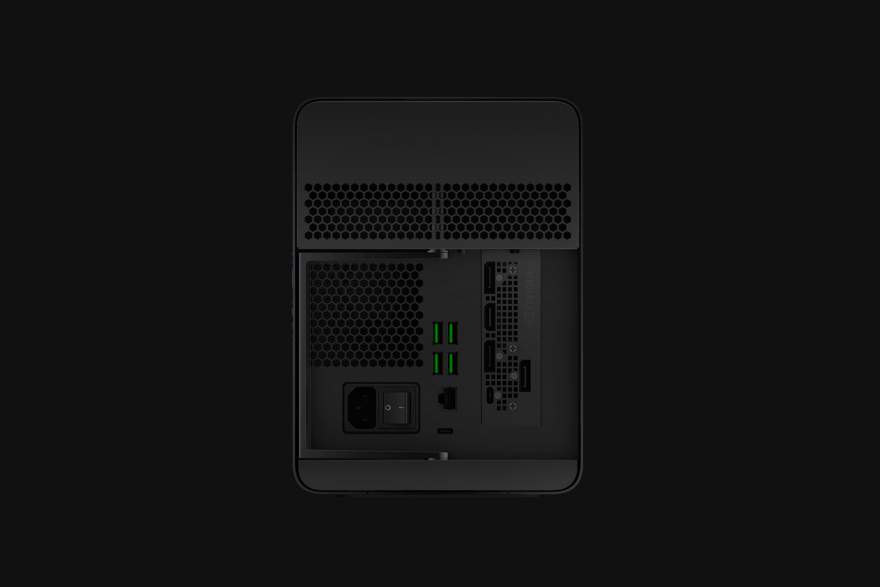 The new version also retains the Thunderbolt 3 connectivity, but one big advantage it has over the non-Chroma version is the availability of four USB 3.1 Type-A ports. Furthermore, there is also a Gigabit Ethernet port now. So it can connect directly via network.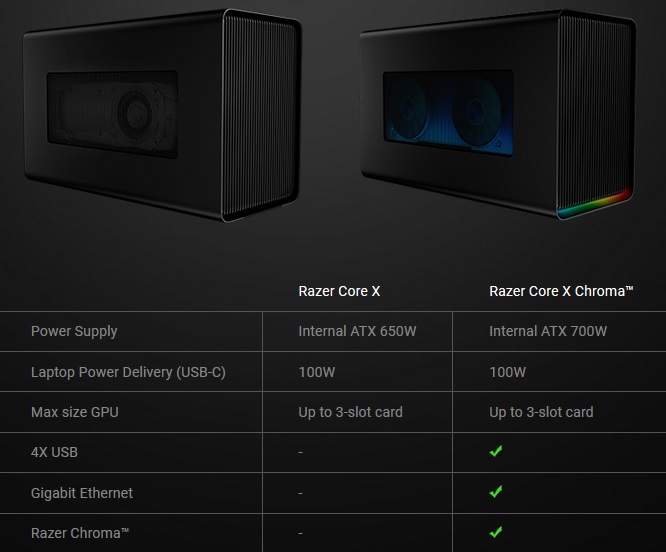 In terms of video card support, it has room for 330 x 160 x 60mm units. As for video card support, check out the official GPU support list over at Razer's website.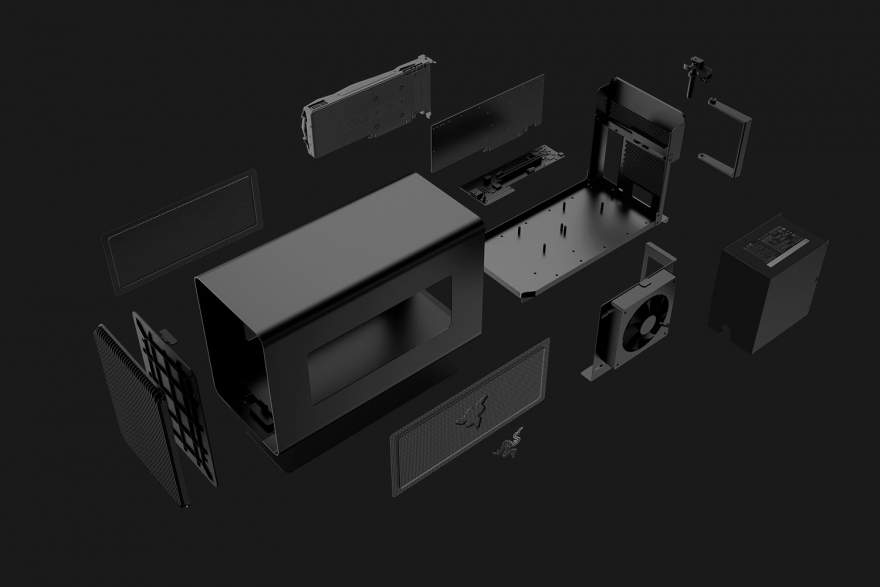 How Much is the Razer Core X Chroma eGPU Enclosure?
The Core X eGPU is available now for £259.99. However, if users prefer the Core X Chroma eGPU with RGB LED and additional ports, it costs £379.99. All prices include VAT.
In terms of USD, the non-Chroma Core X eGPU costs $299, while the Core X Chroma costs $100 more at $399 USD.