Resident Evil Village to Get Another PC Performance Boost Patch!
---
---
---
Mike Sanders / 10 months ago
While the launch of Resident Evil Village was (largely) widely praised as a fantastic new addition to the franchise, it's hard to ignore that when compared to the console versions, the PC release wasn't quite in the 100% perfect condition we were all hoping for. Don't get me wrong, a lot of people didn't have any issues with it at all. For some, however, and myself included, the initial release was plagued with an annoying bug regarding seeming inexplicable performance stuttering and frame drops.
This was later confirmed to be directly due to the DRM/anti-piracy software contained within the game. How was it confirmed? Well, in a nutshell, because the 'cracked/pirated' version played a hell of a lot better! – Thankfully though, albeit, after a moderate delay, Capcom fixed the problem. – So, while things are notably smoother for PC gamers now, there is some interesting news regarding further PC performance boost for Resident Evil Village!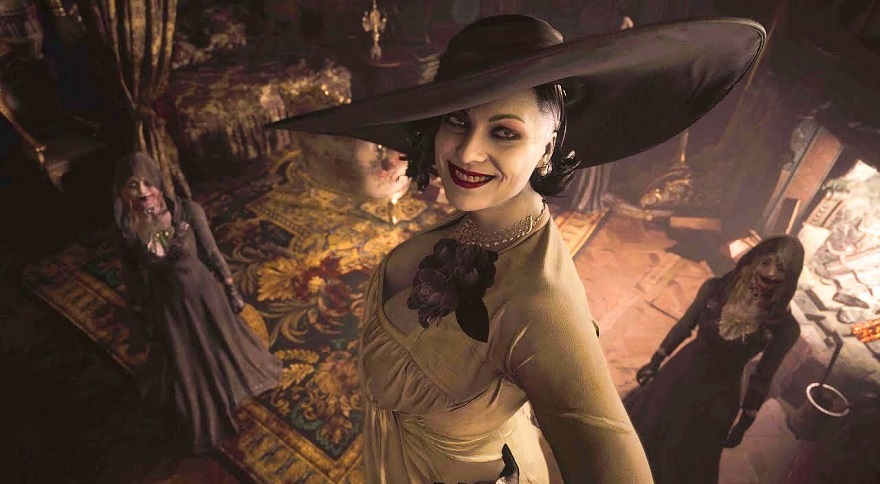 Resident Evil Village
Following a completely unexpected Twitter post, Capcom (via their official Resident Evil channel) has confirmed that a new PC update for Resident Evil Village is on the way that will look to provide further optimisations to the game's performance on the platform. While the details are currently somewhat vague, the two key points are that better compatibility will be offered for some (unconfirmed) troublesome processors and that the graphical performance will be, all going well, more streamlined.
A second Resident Evil Village performance patch is releasing on Steam starting August 24th UTC. The patch addresses the following:

– Fixed an issue where certain CPUs were unable to launch the game
– Minor fine-tuning of certain graphical processes

— Resident Evil (@RE_Games) August 20, 2021
The clear factor of interest here will be in seeing just how much better this makes Resident Evil Village perform. As noted above, the last major patch made the PC experience vastly smoother for many users. Has Capcom managed to squeeze a little more out of this title, though? Well, we'll find out when the update releases on August 24th.
Worth A Buy?
While I would personally thoroughly recommend checking out Resident Evil Village, presuming you haven't played it yet, it does seem that the PC version is set to get even better than it was following the last 'DRM-fix' update. However, if you are thinking of pulling the trigger on buying the game, we'd perhaps recommend a little patience. The Steam Halloween Sale isn't far away, and we definitely expect this title (based on the overall ethos of it) to get a nice healthy discount there!
If you can't wait though and want to learn more, you can check out the official Steam Resident Evil Village website via the link here!
What do you think? – Let us know in the comments!