LA Noire is Coming Back to Consoles Including a VR Version
---
---
---
Mike Sanders / 6 years ago
LA Noire – 6 years on!
When LA Noire released in 2011, some people were impressed and some were disappointed. A detective game where one was tasked to find the clues and based on facial tics (utilising very high specification facial recognition) you had to determine whether the person you were interviewing was being completely honest with you.
It wasn't necessarily what we had come to expect from Rockstar, but then hushed rumours behind closed doors suggested that Rockstar wasn't necessarily happy with the developers, Team Bondi either.
The development hell and spiralling costs of LA Noire became something of a modern gaming legend. I won't go into details here, but, suffice to say, there's a reason why Team Bondi never made another game and why, after 6 years, LA Noire has not received a sequel.
After the last official PC version was released, one could have been forgiven for thinking we'd seen the last of Detective Cole Phelps.
It might, however, be time to dust off your deer-stalker and magnifying glass as Rockstar has announced that LA Noire will be making a return to modern consoles and even including a VR version.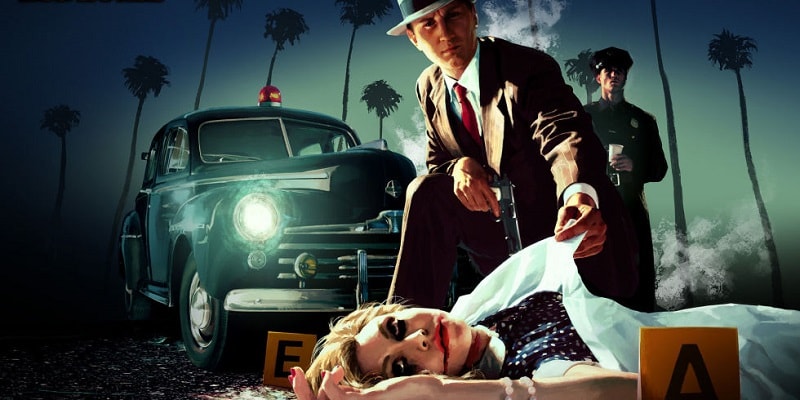 What can we expect from the new version of LA Noire?
The remake is set to release in November reports Polygon. The new release will be for Nintendo Switch, Xbox One and PS4 and will include the following:
The original game and all DLC.
PS4 pro and Xbox X versions will have 4k compatibility.
Utilisation of modern graphical enhancements.
HTC Vive release (albeit watered down).
The Nintendo Switch version will be, pretty much, a straight up port, however including the DLC.
Ok, yes, that watered-down business? The VR version is going to be, for the moment, an HTC Vive exclusive. We use that term loosely since Bethesda recently put HTC rather firmly in their place over a recent 'exclusive' claim.
The VR version will encompass 7 specific levels (or cases) from the original game. If it's in full VR, that will be pretty decent. However, you shouldn't be fooled into thinking it's going to be the whole game either.
Will it be worth playing again?
Hard to say. I originally played LA Noire on the PS3. Following a compulsive Steam Sale purchase for the PC 3 years ago. Despite this, I still haven't felt compelled to play it again yet. The HTC Vive version sounds interesting, alas, I own an Oculus.
In typical Rockstar fashion as well, there are no plans for an updated PC release.
Rockstar may, however, finally, be willing to embrace this black sheep and, dare I say, this might prompt a sequel in the near future.