RTX 4050 Release Date Possibly Leaked
---
---
---
Jakob Aylesbury / 2 months ago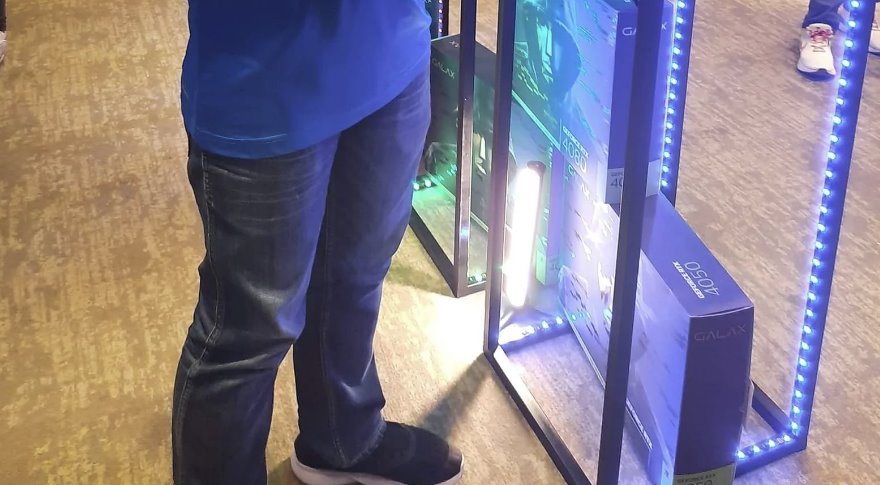 We've seen rumours surrounding the RTX 4060 today but now we are also seeing some rumours surrounding the RTX 4050 and unfortunately it comes with bad news.
RTX 4050 Set for June Release?
We initially saw the RTX 4050 box at a Galax Launch event back in 2022 but have not heard anything about the card until today. New information surrounding the 4050 has been leaked by MEGAsizeGPU which reveals the possible release dates for the 4050 which they say is due for a June release, so what is the bad news? Well, the bad news surrounds the specifications of this card which they claim will only have 6GB of VRAM.
4050 To Have 6GB of VRAM
This sounds like a joke as the previous generation 3050 featured 8GB VRAM so it makes no sense for NVIDIA to be cutting that to 6GB which is the same as the mobile variant of the GPU. Nowadays for modern gaming, 8GB has almost become a minimum so if the memory matches the mobile variant I can only assume the rest of the card will too.
As always take this information with a grain of salt especially as NVIDIA can change their launch dates at any point just like they did with the 3050 which was listed on embargo documents for a Jan 2021 release but instead was pushed back to Jan 2022.
What do you think of 6GB VRAM cards in 2023? Let us know in the comments.