Sapphire R9 290 Tri-X 4GB Graphics Card Review
---
---
---
Ryan Martin / 9 years ago
A Closer Look
---
Sapphire's R9 290 Tri-X measures in at a whopping 30 cm /11.8 inches long. About 3.5cm or 1.4 inches of that length are as a result of the extended cooler which overhangs the PCB. That Tri-X cooler uses three 80mm fans, three 8mm heat pipes and two 6mm heat pipes.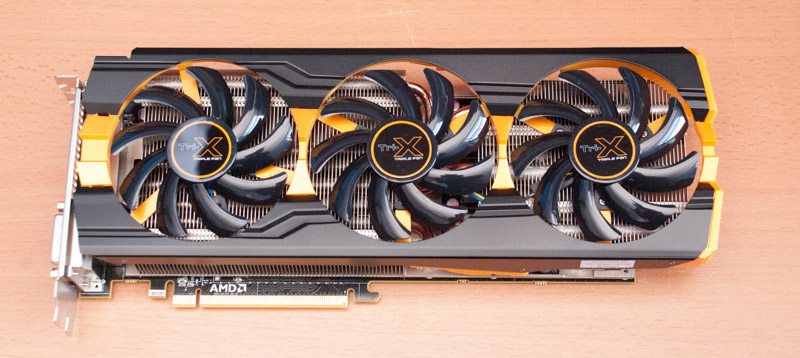 The PCB is black and does not have a backplate, Sapphire are possibly saving this for a Toxic version of the R9 290.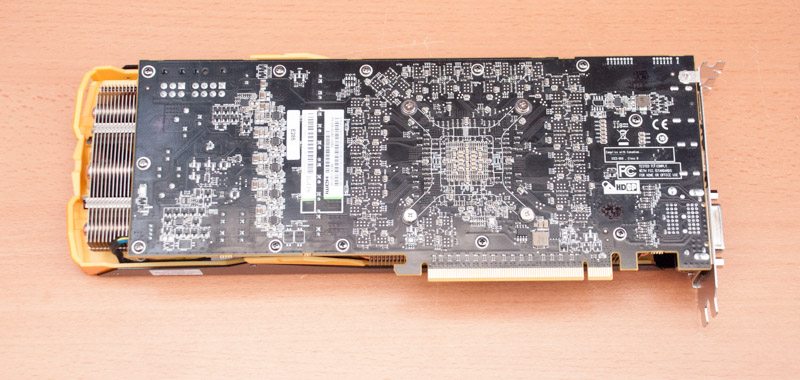 The card sticks to a dual slot design, this is in part why the length is so substantial for a single GPU graphics card.

An 8 pin and a 6 pin provide power to this beast of a graphics card.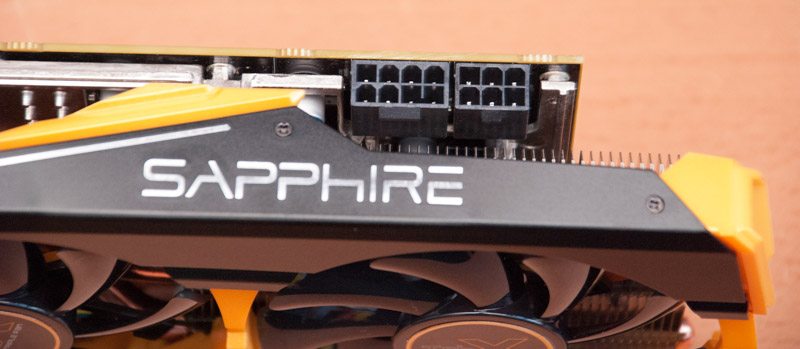 Like all R9 290 graphics cards there is a dual BIOS switch which switches between two identical BIOSes.

The bottom of the graphics card is an open design to allow for additional ventilation.

At the end of the graphics card we can see the three 8mm heat pipes protruding through the heatsink.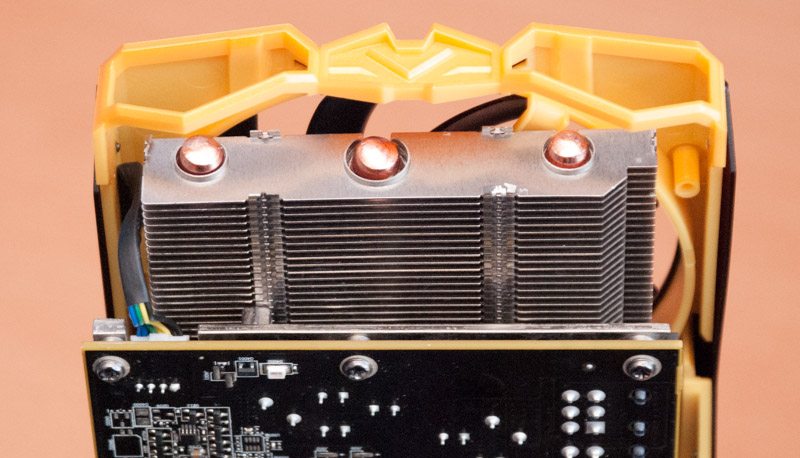 The display output configuration is pretty standard for an R9-2XX series graphics card with dual DVI, HDMI and DisplayPort. Using an MST Hub for the DisplayPort output you can support up to six displays or AMD Eyefinity 6.